The second half of Afghanistan Water Polo (AWP) 2015 Training Camp welcomed AWP Executive Director and Head Coach Jeremy Piasecki, who joined Assistant Coach Bill Richardson.
Together they finished the month-long training program by leading daily practices and off-site conditioning as well as connecting with youth and disabled athletes. Training Camp concluded with a closing ceremony to celebrate everyone's commitment and continued support of the team.


Thank you to the athletes, coaches, and support staff in Afghanistan for hosting AWP representatives during Training Camp and to everyone who supported the program through generous donations. We couldn't have done it without you!
We look forward to future visits to Kabul as we continue to advance our mission of peace through sport!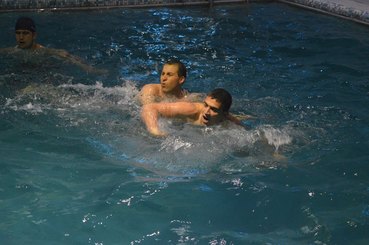 AWP Executive Director and Head Coach Jeremy Piasecki (left) trained with Afghanistan National Water Polo Team athletes during daily practices.
Coaches employed some unique training methods during daily practices!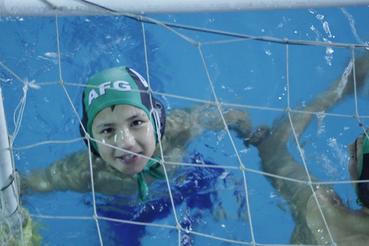 Training Camp included some time working with local youth to develop their swimming and water polo skills.
We also worked with disabled athletes from Kabul, Kerat, and Mazar-e-Sharif.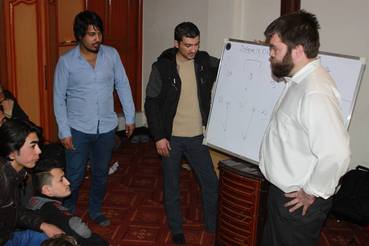 Assistant Coach Bill Richardson did a skilled job leading not only practices at the pool but also "chalk talk" instructional sessions.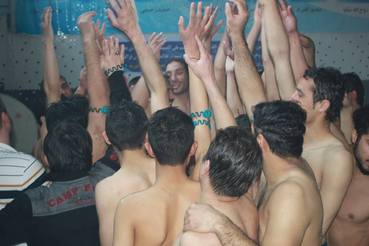 Thank you to everyone who make the 2015 Training Camp possible!
Check out more of our photos from 2015 Training Camp online here. If you haven't already, be sure to "like" us on Facebook to stay up-to-date on all AWP news.