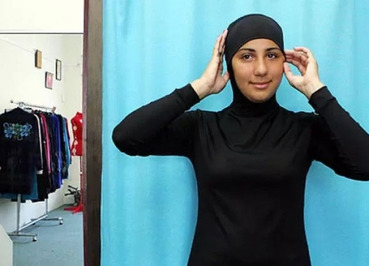 Earlier this year, Afghanistan Water Polo (AWP) witnessed history: coaches visited a new pool that included facilities for women.

They also met several female athletes ready to use the facility and learn water polo.

As we celebrate this progress in Afghanistan athletics, we're thrilled to announce that these women will serve as the first athletes of the Afghanistan National Women's Water Polo Team.

In a nation known for being one of the most dangerous places on earth for women, building a water polo team for them is an act of courage on the part of players, coaches, and staff.
Now you can help this team become a reality.

We have just 30 days to raise funds for this fall's training program for the Women's Water Polo Team. Your donation will directly support two team coaches, uniforms, equipment, and program curriculum.

Join us and be a part of history as together we support a generation of women athletes!

---------
Be sure to "like" us on Facebook to stay up-to-date on all AWP news.