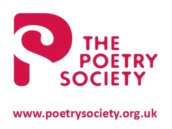 ---
Hi everyone,

AGM news

Confirmation that the meeting will be held at
St-Giles-in-the-Fields Church, 60 St Giles High Street, London WC2H on
Wednesday 14 September 2011, 6.30pm to 8.30pm
.
News: Bryan Owen has withdrawn his nomination so there are now thirty-three candidates for the twelve Trustee positions on the Board.
Can't attend, but still wish to vote?
Our constitution states that voting must be by Members present at the AGM, but they can vote on your behalf (proxy) - visit
here
for the proxy form and for further information about the AGM, including the agenda and the list of candidates.
Can't find anyone to represent your vote?
If you know which candidates you want to vote for, but can neither attend the meeting nor find someone attend on your behalf, we suggest that you complete the proxy form, by putting an 'X' in the box next to your choices, and nominate the Chair of the meeting to act as your proxy. The Chair's presence at the meeting will be enough to validate your vote and, by stating who you are voting for, the Chair of the meeting cannot influence or change your vote in any way.
If you choose someone other than the Chair of the meeting to act as your proxy, please ensure that you let him or her know in advance. If they are not there to represent you, your vote will not be counted.
ALSO: If you wish to email your completed proxy form, your email address counts as your signature. Send to membership@poetrysociety.org.uk and mark your correspondence as 'TRUSTEE' in the subject line.
The following independent website is currently running a discussion forum about the AGM nominations:
http://thepoetrysocietyuk.wordpress.com/
N.B. This is not an official Poetry Society website.
---
Hello!

We are delighted to welcome Ally Davies to the Education Team as our new Education Coordinator. Ally joins us from Tate Britain, where she has been involved with designing new discursive educational practices as well as working to support all school visits and teacher events to the gallery. Ally has held previous roles at the British Museum, the Barbican, the Museum of London and Arts Council England. She also has experience of working with Social Inclusion Units and Higher Education Providers. We feel that her combination of skills and experience will make her a strong member of the Education Team, where she will be working on a variety of school and teacher-related programmes. We are really pleased that Ally is joining our team and are excited to start working with her!

---
A new poem from NPC winner, Paul Adrian

Visit the website to read a poignant new poem, '
On Returning
', by Paul Adrian, the winner of the National Poetry Competition 2010.
We also talked to Paul, an unknown poet when his win was announced earlier in the year, about how winning has kick started his career. "I'm now more comfortable with just being myself on the page," he says, "rather than always trying to reconcile what comes naturally to me with what I think people want to be reading."
Read Paul Adrian's update
here
and don't forget to book tickets for Paul's forthcoming reading at
Cheltenham Literature Festival
on 14 October.
Enter the National Poetry Competition now
---
National Poetry Day Live, 6 October

The Poetry Society and Southbank Centre present National Poetry Day Live, with poets including Simon Armitage, Jo Shapcott, Michael Rosen, Jackie Kay, Imtiaz Dharker, Glyn Maxwell, Jo Bell, and Joelle Taylor.

Thursday 6 October, 2011, 1-6pm
The Clore Ballroom, Southbank Centre, Belvedere Road, London, SE1 8XX.

A compendium of free activities to celebrate this year's National Poetry Day theme 'Games'. Includes readings by leading poets, rising stars from the Foyle Young Poets Award and SLAMbassadors UK as well as Poetry Bingo, Poetry in a Box, Poetry Takeaway and Poembola – tombola with poetry.

Everyone is welcome - come and join in the fun and games.

---
The Poetry Society Annual Lecture, Liverpool

Thursday 13 October, 5pm
2011 Kenneth Allott Lecture, Leggate Theatre, Victoria Gallery & Museum, University of Liverpool, Ashton St, Liverpool, L69 3DR
To book (tickets free) email: Janet Gaywood jgaywood@liverpool.ac.uk
Following the success of previous events in London and Newcastle earlier in the year, influential American poet C.K Williams, winner of the Pulitzer Prize, travels to the University of Liverpool to deliver the Poetry Society's Annual Lecture 'On Being Old', given as this year's Kenneth Allott Lecture.
Interspersed with dramatic new poems the lecture explores his changing relationship with the great poets of history, from Wyatt, Wordsworth and Pushkin to Bishop, Auden and Lowell.
---
Popescu Prize

We've just days to go until we announce the shortlist for the Corneliu M Popescu Prize for Poetry Translated from a European Language into English.
Judges Jane Draycott and Sasha Dugdale have delivered a tantalising shortlist to the Poetry Society office, and we've set about notifying the publishers and translators and organising a special discount on the titles for members (more details soon).
Members of the Popescu Virtual Book club will soon receive their copy of one of the titles, and we'll begin uploading their comments to the website from early September (there are still a couple of spaces if you want to join – email award@poetrysociety.org.uk for more information).
The winning book (to be announced later in the year) will be the feature of 'Best Words in Translation' a close reading event at the Aldeburgh Festival on 5 November.
Find out more about the Aldeburgh Poetry Festival event
Find out more about the Popescu Prize
---
Big Poetry Day at the Poetry Cafe

The Poetry Society generously supports The Poetry Business 25th anniversary reading at the Poetry Cafe, 22 Betterton Street, London. Tickets £6/5. Readings from Michael Laskey, Nina Boyd, Simon Currie and Jane Routh. Saturday 17 September 7-10pm.

---
The Poetry Society archives at York University

York University are planning a small exhibition relating to the Poetry Society's archive collection at the University Library - for the start of their autumn term in October. Details to follow soon. The link to the Poetry Society's archives at the Library is
here
.
---
Poetry News - Members' Poems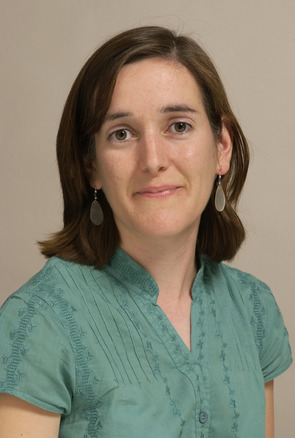 Lorraine Mariner will judge the winter competition on the National Poetry Day theme of '
games
'.
Lorraine's collection Furniture was published by Picador in 2009 and shortlisted for the Forward Prize for Best First Collection and the Seamus Heaney Centre Poetry Prize. She has a poem in the Salt anthology The Best British Poetry 2011.
The winter issue submission deadline is 1 November 2011 and and winners will be announced in Poetry News, published in December.
Send no more than two poems please, each max. 40 lines, typed on A4, with your membership number, not name and address, at the foot of each.
Please post your entries to: The Editor, Poetry News, 'games' poems, 22 Betterton St, London, WC2H 9BX. Please include an SAE if you would like poems returned.
Poems are published at www.poetrysociety.org.uk; winners receive poetry books, entry into the annual Hamish Canham Prize and possible entry in the Forward Prize.
More about Member's Poems in Poetry News
---
Stanza News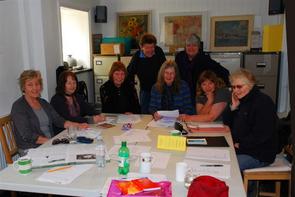 Visit the
Stanza pages
for news on Stanzas near you, including...
- ExCite Poetry (Exeter) were the subject of the first of a four-part BBC Radio 4 series on the culture and value of the poetry workshop - called '
Poetry Workshop
'. The half hour show, hosted by Ruth Padel, aired on July 31st. Congratulations to Roselle Angwin, Katie Moudry and Simon Williams who had their poems recorded for the show, and thank you again to the team at Radio 4.
- North Hertfordshire (Poetry ID) will be part of the George Orwell Festival (9-18 September) in Letchworth, Herts. They shall be giving an evening of George Orwell themed poems, both original and also by the man himself, from 7.30pm on 15 September. Location: The Arcade in the centre of town, a picturesque gallery of small independent shops, and there should be a bar! They hope to incorporate an Open Mic and though the event is free booking is advisable. More details on the George Orwell Festival website or Facebook page. Contact details for the poetry side is Gareth Writer-Davies 01462 481914.
- Pennine Lancashire: Food, glorious food, is the theme of a poetry anthology being published by Lancashire independent publisher Clitheroe Books Press. The anthology, which is being published under the press's new Poet's Dozen imprint, will feature 13 poems celebrating all-things food. The anthology is being published in association with Ribble Valley Borough Council to celebrate Clitheroe's designation as Lancashire's official food town and the forthcoming re-launch of the hugely successful Ribble Valley Food Trail.The book will be edited by Jo Harding, owner of Clitheroe Books, and former East Lancashire journalist Theresa Robson, who together run Clitheroe Books Press, as well as the Pennine Lancashire Poetry Society Stanza. Up to three original poems of no more than 40 lines each should be sent to Food Poems, Clitheroe Books, 29 Moor Lane, Clitheroe, Lancashire, BB7 1BE, by Monday, September 5. Each poem should be typed on one side of A4 paper, with the name of the contributor on the back. The anthology will be named after one of the poems, or a line from one of the poems. Further details are available from Jo Harding at Clitheroe Books on 01200 444242.
- Leicester: On September 3rd the Stanza will be at Launde Abbey, East Norton, Leicestershire, Finding Words for the Forest with Patrick Bond (and John Clare). Contact the Stanza rep for details.

- London Waltham Forest (Forest Poets): 2-11 September: Forest Poets will be displaying poems on the theme of home and the community in various Estate Agents along Hoe Street, Walthamstow. Part of E17 Art Trail.
www.e17arttrail.co.uk
. 28 September, Walthamstow Library, 6.30pm.
Tim Wells, Emma Hammond, and Meryl Pugh
reading with support from Forest Poets Ruth Wiggins, Mike Sims, Angelena Demaria, Norman Andrews, Michael Shann, and music from Gemma Boyd. Part of East London Libraries Festival. Free.
Worcester and Droitwich: It's been a busy summer for Stanza members on both the page poetry and performance poetry front as many Stanza members read or performed in a range of events as part of the inaugural Worcestershire Literary Festival in June. Maggie Doyle, Kathy Gee, Sarah James and Fergus McGonigal were also finalists in the county's first poet laureate contest, with Fergus taking runner-up position for the title. Fergus also won the Worcestershire Poetry Slam Championship competition and has a range of performances lined up countrywide over the summer.

Meanwhile, 'Into the Yell' by Sarah James (aka Sarah Leavesley) won third prize in the International Rubery Book Awards, a non-genre specific contest. This is the poet's first full-length poetry collection, which was published by Circaidy Gregory Press in July 2010.
---
OTHER NEWS AND OFFERS

---
Poetry at the Birmingham Book Festival

The Birmingham Book Festival 6–16 October 2011.
Now in its 13th year, the Birmingham Book Festival is the place for ideas and conversation, bringing writing to the fore in its capacity to make us question our worlds. This year is no exception; there is much to talk about in 2011, and plenty to interrogate during the Festival including many exciting poetry events.
For more information and to book tickets please visit
www.birminghambookfestival.org
or call the box office (via MAC, Midlands Arts Centre) on 0121 446 3232.
---
Jackie Kay at Poetry East, 24 September - Member Offer

24 September 2011 at 7.30pm.
Poetry East at the London Buddhist Centre, 51 Roman Road, London, E2 0HU.
Jackie Kay
won the Cholmondeley Award in 2003. Her Maw Broon Monologues, performed at the Tron Theatre in Glasgow were shortlisted for the Ted Hughes Award for New Work in Poetry. Her latest book Red Dust Road, a memoir about meeting her Nigerian birth father, was serialized on BBC Radio 4. In 2006, she was awarded an MBE, for services to literature, the Saltire and Forward Prizes, The Somerset Maugham Award, The Guardian Fiction Prize and the Decibel Writer of the Year. Her latest collection of poems, Fiere was published in January 2011 by Picador.
Entry is £7, or £5 for Poetry Society members booking online. For tickets at the discounted rate, click
here
and enter the promotional code
'POESOC342'
when booking tickets.
---
Take the Poetry Archive's survey to enter a great prize draw!

Whether you're already a regular at
www.poetryarchive.org
or have never visited, The Poetry Archive invites you to take this
short survey
about their idea of offering downloads of recorded poetry.
The Archive makes recordings of poets reading their work, collects and preserves record­ings of great English-language poets from the past, and makes extracts from them freely available online, accompanied by biographical informa­tion about the poets, portrait photographs, and special features such as filmed interviews with some of the poets, and practical help for teachers and students.
The Poetry Archive offers CDs of the poets' readings for sale but now the Archive wants to offer downloads (for your PC, phone or MP3 player) of the widest possible range of recorded poetry. Tell them what you think of the idea and you'll be entered into a prize draw to win your choice of a personally inscribed copy of Andrew Motion's latest collection, a selection of five Poetry Archive CDs or a £20 Waterstones voucher.
---
In your monthly E-Bulletin, we can include your event, poetry collection, or whatever else you'd like us to promote, as long as you can let us have a discount, or a special offer, we can pass on to your fellow Poetry Society members. Interested? Contact me to discuss.

Until next month,

Paul McGrane
Membership Manager
The Poetry Society
020 7420 9881