River Conditions:
We recommend that novice boaters only float the Kaw between mid April and mid October when river is flowing at normal to low water levels

- under 5,000 cfs.


The water levels on the Kaw are low but the water temperature is getting colder. Only experienced paddlers with appropriate clothing and gear should paddle during colder months. Always check water levels and weather before you float.
---
Float and Events:
November 15, Tuesday -

Free workshop by the Citizens Climate Lobby from
5:45 to 9pm at the Cedar Roe Library, 5120 Cedar St. Roeland Park, KS. For more information contact info@kansas.sierraclub.org

"What to Expect in the 2012 Legislative Session" presented by the Mainstream Coalition at 7pm at the Colonial Christian Church at 7039 Mission, Prairie Village, KS.
More Information


November 16, Wednesday -
Free workshop by the Citizens Climate Lobby from 6 to 9pm at the Delaware Street Commons, 1222 Delaware St., Lawrence, KS 66044.
For more information contact Lynate Pettengill (lynatepettengill@yahoo.com)

November 17, Thursday
- Friends of the Kaw Annual Dinner and Silent Auction. 6 to 9pm at the SpringHill Suites in Lawrence. RSVP's must be made by Nov. 11
---


Friends of the Kaw is a grassroots, non-profit, environmental organization whose mission is to protect and preserve the Kansas (Kaw) River for present and future generations.
http://www.kansasriver.org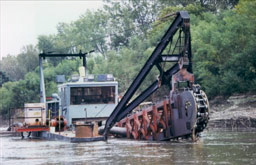 Celebrate the Holidays, Stop River Dredging at the Same Time!

The Kansas River desperately needs a gift from you this holiday season - in late November or early December, please be ready to submit a public comment and/ or send a letter to the editor!

The U.S. Army Corps of Engineers has decided to review all eleven remaining in-river sand and gravel dredging permits between Nov. 9 and Dec. 9, 2011. Now is the time for you to speak up and tell the USACE to end the destructive practice of in-river dredging.

What? You might ask. This critical, crucial, public comment period is being held over the holidays, right when I'm focused on turkey (and/or the tofu version), family, and friends?

Well, now you can add the environment to your holiday list, too! Friends of the Kaw promises to make it very easy for you to participate in the public comment process. We will have extensive helpful materials available at our website, including sample comments.

Ending dredging - can you imagine a better present for the Kaw? Dredging endangers water quality, stirs up old industrial pollutants, causes erosion of valuable farmland and wildlife habit, and threatens fish populations. The USACE has already banned dredging on several other stretches of the river. Many sand and gravel producers have already moved operations to sand pit mines.

It's time to stop dredging on the Kaw for good. It's time for the USACE to revoke these eleven remaining permits.

This holiday season, show the environment you care - get involved in the process!

And as soon as we have more information, we will let you know. This email is just a heads up.

---
Today is the LAST day to RSVP for the FOK Annual Dinner and Silent Auction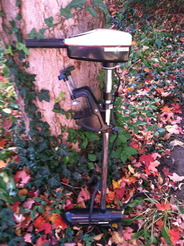 The Friends of the Kaw is hosting the FOK Annual Dinner & Silent Auction on November 17, 2011 from 6:00 p.m. – 9:00 p.m. at the Springhill Suites, 1 Riverfront Plaza, Lawrence. The guest speaker this year is Mike Hayden, former Kansas governor pictured above on a Kaw River float trip. Mike recently served as the Secretary of Kansas Department of Parks and Wildlife and is now the Executive Director of the Missouri River Association of State and Tribes (MoRAST). Hayden will speak on water issues regarding the Kansas River. Lance Burr, honorary Board Member and founder of FOK will also be honored.
Tickets to this event are a suggested donation of $45 and reservations must be made by Friday, November 11. This year's dinner is an endless buffet of a wide selection of hors d'ouevres and finger foods by Maceli's. A cash bar is also available.
A variety of items will be available for bidding during the silent auction including the Minn Kota trolling (pictured above), 2 wooden canoe paddles and a kayak paddle. A week stay at a condo in Dillon, CO will also be auctioned again this year. All proceeds will benefit Friends of the Kaw whose mission is to preserve and protect the Kansas River.
For registration information, auction donations and more information, please contact Laura Calwell, our Kansas Riverkeeper, at riverkeeper@kansasriver.org or 913 963 9460