Winter Sale
CHECKOUT CODE
20DECVR14
GOOD UNTIL DEC 31
Any DVD
---
---
ALA Notable Video for Adults 2015 Nominee

Sand Wars is a surprising investigation into one of the most consumed natural resources on the planet. Due to the high demand for sand, the planet's reserves are being threatened. Three-quarters of the world's beaches are in decline and bound to disappear as victims of erosion, or of sand smuggling. Triggered by building construction, smuggling bands, or "sand mafias," plunder beaches and rivers for this highly prized commodity. Sand Wars will take us around the world to witness this new gold rush firsthand.
Link to website
---
---
SAND WARS SCREENING

Wild & Scenic Film Festival

January 15-18, 2015
Nevada City, CA

Considered one of the nation's premiere environmental and adventure film festivals, that will inform, inspire and ignite solutions and possibilities to restore the earth and human communities while creating a positive future for the next generation.
SAND WARS Director Denis Delestrac will be in attendance, and also giving a workshop on investigative journalism for documentaries.
SAND WARS writer/director Denis Delestrac will be in attendance.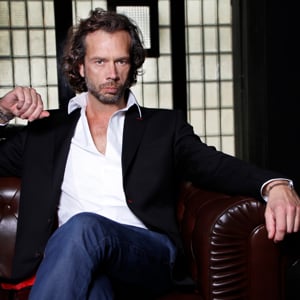 He will also giving a workshop on investigative journalism for documentaries.
Denis Delestrac website
---
---
Digital Licensing
Kanopy has the HUNGER IN AMERICA stream.
Kanopy is a leading distributor of online educational videos, offering colleges, schools, hospitals, businesses and other educational institutions a comprehensive, one-stop shop for all their streaming video needs.
Link to website
---
US Public Libraries: Buy a HUNGER IN AMERICA streaming file in the Overdrive Marketplace
Green Planet Films is a new publisher on Overdrive. GROW YOUR GREEN COLLECTION. Buh-Bye plastic! Streaming videos play on the same media console as ebooks...easy for you and your patrons.
---
---
POPULAR DVD THIN ICE: The Inside Story of Climate Science

In recent years climate science has come under increasing attack, so concerned geologist Simon Lamb grabbed his camera and set out to explore the inside story of climate research. For over three years he followed scientists from a wide range of disciplines at work in the Arctic, Antarctic, Southern Ocean, New Zealand, Europe and the United States. The result is an intimate portrait of the global community of researchers racing to understand our planet's changing climate and provide a compelling case for rising CO2 as the main cause.
Link to website
---
---
Shop with Amazon Smile and donate to Green Planet Films as you shop
---
What does the face of hunger look like? Is it a child in Ethiopia? An aging man in Somalia? Or a family in poverty-stricken India? In America today, one in six people, including hard-working men and women, suburban families and children are struggling with hunger. Tonight, over 50 million Americans (17 million of them children) won't have enough food to eat. The face of hunger in America is not just the homeless, like everyone thinks. As it turns out, the face of hunger in America is the single mom, it's grandparents raising babies, it's the elderly, and the infirm.

Documentary filmmaker Zac Adams of Skydive Films, with the help of "Desperate Housewives" star James Denton as narrator, has produced and directed a film called "Hunger in America," documenting what the film calls a "secret epidemic." which will change your whole perception on what hunger looks like. There are interviews with food pantries and local church providers who say they provide meals to both the homeless as well as the struggling families who regularly choose between basic needs or food. The film also covers America's food surplus, and describes the problem of cheap, empty calories in many food choices, as opposed to healthier options like fresh fruits, vegetables, proteins, and simple healthy snacks. Finally, it outlines many ways in which people can help end hunger locally.

LOCATIONS: Tennessee, West Virginia, Los Angeles. Mississippi

HUNGER IN AMERICA: Narrated by James Denton

$129

K-12 Schools, Public Libraries, Non-Profits (includes PPR's)
$250

Colleges, Universities, Businesses, Government (includes Public Performance Rights)
Free Public Screenings
$99
(less than 50 attendees)
$149
(50-100 attendees)
$199
(over 100 attendees)
CREDITS:
Written and Directed by Zac Adams
Producers: Zac Adams, Tim VandeSteeg

Executive Producer: Joel Hahn
Co-Executive Producers: Darren Williams, James Denton
Co-Producers: Camron Carrier, Mike Stryker, Randy Ryder

Editor: Sergio Valenzuela

Music: Gary Corbett

Director of Photography: Mike Stryker

DVD Release Date: 2014

DVD Run Time: 52 minutes
Languages: Closed Captioned and SDH (Subtitles for the Deaf and Hard of Hearing)
For more information about the streaming platform features, please visit the
webpage
.

Screenings/Festivals/Websites/Review
SCREENINGS / FESTIVALS:
HUNGER IN AMERICA was only recently released, and has already been screened at the Mossy Creek Film Festival, was the "Centerpiece Film" of the Twin Cities Film Festival in Minneapolis, a finalist for best feature documentary at the Florida International Documentary Film Festival, and has been nominated for a Midsouth Emmy.

WEBSITES:
For more information including synopsis, resources, and contact information, please visit the HUNGER IN AMERICA
website
.
HUNGER IN AMERICAN IMDb page
here
.
Follow Hunger in America on
Facebook
.
Follow HungerInAmericaMovie (@HungerInAmerica) on
Twitter
.
REVIEWS:
Excerpts from Nashville Arts Online Article,
Film Review - Hunger in America
(read full article
here
)
In the wake of the Great Recession, many hard-working Americans felt the pinch of hardship tighten into a vice-like grasp around their lives. Showing how one-sixth of the nation's population now struggle with poverty-related food issues, the story changes from state to state to show the same picture: millions of people silently suffering because of unemployment, misconception, and pride.
It is through the appreciation of this problem's magnitude that audience members will respect the film for telling its story in under an hour.
There are many documentaries whose call to raise awareness does very little to impact the problem. Hunger in America is not one of those films. It is an admirable call to action.
- JUSTIN STOKES, Nashville Arts

Excerpts from The Independent Critic Online Article,
"Hunger in America" Tackles the Hunger Epidemic in America
(read full article
here
)
With Hunger in America, Adams again brings his social conscience to life by crafting an informative and moving film about an entirely preventable disaster that continues to plague America's most vulnerable citizens - hunger.
Adams incorporates both fact and features along with the customary interviews, such as with Tom Henry, the founder of Feed America First.
Adams has always had a knack for choosing his interview subjects well and such is the case in Hunger in America. Largely focusing his camera on those actually doing something about the issue, Adams has crafted a film that provides great information and the inspiration one could need to actually choose to do something about it.
-
RICHARD PROPES, The Independent Critic
---