In 1988, filmmaker Kevin Tomlinson filmed and interviewed a group of back-to-the-land "hippies"—living off-grid, insulated and isolated from mainstream culture.
In 2006, he tracked down his subjects again to find out what had become of their families' utopian plans and dreams.
The film captures a time-lapse view of these back-to-the-landers told with moving personal stories of non-conforming tribal families—with lots of freedom but little cash, of unflinching political activism in the midst of small-town, rural America, and hippie kids who today ask whether free love was really free.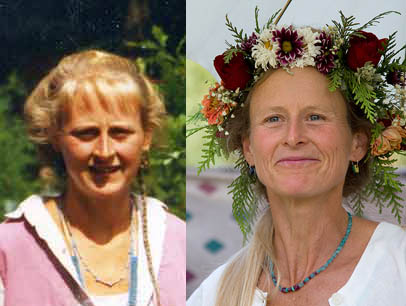 Format: 4:3, NTSC
Region: Region 0 (all regions)
DVD Release Date: 2011
Run time in minutes: 70 and 57:45 versions.
Both on one DVD.
$139 BUY NOW
Colleges, Institutions, & Businesses
$49 BUY NOW
K-12 Schools, Public Libraries & Non-Profits

If you like natural, organic foods... thank a hippie.
If you use alternative medicine, Acupuncture and Massage...thank a hippie.
If you're into eastern spirituality, Yoga, Meditation, Buddhism, the Dalai Lama...thank a hippie.
Do you want to save the earth for future generations?
Have you had enough of war and consumerism?
Thank a hippie for starting the conversation...
Mark Rudd
Anti-war activist and writer