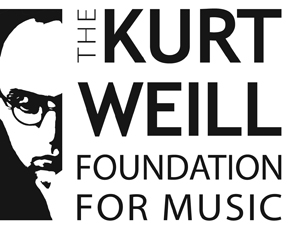 Kurt Weill Foundation E-news
Marc Blitzstein Music
Donated to the Kurt Weill Foundation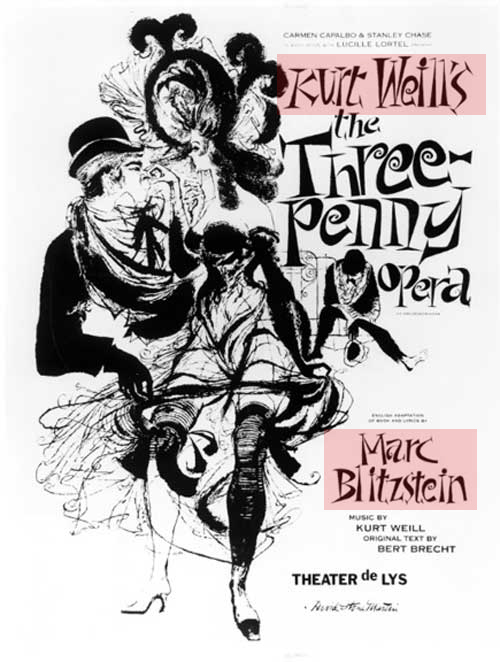 Composer Marc Blitzstein's nephew Stephen Davis has donated his 50% share of Blitzstein's musical and literary estate to the Kurt Weill Foundation. Effective January 1, 2012, the Foundation will administer Blitzstein's intellectual property, including his compositions, translations, and adaptations, in association with Blitzstein's other nephew, Christopher Davis. Blitzstein's papers, housed principally at the Wisconsin Historical Society in Madison, are not included in the gift. Stephen Davis, a retired attorney residing in Rhode Island, has been named an honorary trustee of the Foundation, joining luminaries Teresa Stratas and James Conlon in that role.

In accepting the gift at a December 19 reception in honor of Stephen Davis, Foundation president Kim H. Kowalke noted: "No other composer of Blitzstein's independent stature has been so inspired by the example of Kurt Weill or so crucial to the reception of Weill's work. We are deeply honored to accept this gift and the responsibility it carries to perpetuate this wonderful body of work."

Read more >>
---

Magical Night a Holiday Hit at Royal Opera House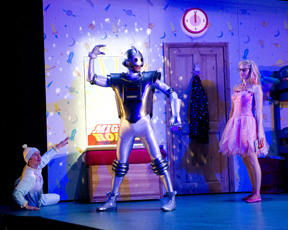 The U.K. premiere of Weill's first stage work, Zaubernacht (Magical Night), recently completed a month-long run in the Linbury Studio Theatre of the Royal Opera House. The ROH2 production, a ballet-pantomime for children choreographed by Aletta Collins and conducted by James Holmes, thoroughly charmed the critics, and more importantly, kids and their parents. Here's what some of the reviewers had to say:
"A delightful new entertainment, Magical Night, aimed at families with young children, offers an alternative attraction to The Nutcracker.... [Weill's score is] lively, perky, with a 1920s flavour, varied and appealing.... [Aletta] Collins's piece is a witty, captivating novelty, in an ideal staging that held the attention of the smallest in the first-night audience throughout -- and of adults, too." - Sunday Times (London)
"As inventive and charming as it can possibly be.... Extremely delightful."
- The Telegraph
"A score which, in its dissonant and haunting melodies, provides a great alternative to the sugary treats of Tchaikovsky.... A new, slicker Nutcracker for a Toy Story generation.... The audience was full of transfixed six to ten-year-olds.... The mixture of Weill and fairytale offers something for adults and children alike." - Exeunt
Read more >>
Learn more about Magic Night (Zaubernacht) >>
---
Spring 2012 Preview - Highlights
2012 brings an explosion of Weill performances around the globe. On 24 January, the Vienna Staatsoper premieres its first major production of a Weill work with Aufstieg und Fall der Stadt Mahagonny. Directed by Jérôme Deschamps and conducted by Ingo Metzmacher, it features Angelika Kirchschlager, Christopher Ventris, Elisabeth Kulman, and Tomasz Konieczny. Kirchschlager, who has appeared in Mahagonny Songspiel and The Seven Deadly Sins and sings Weill songs regularly, said, "I've been a Weill fan for a long time.... I love this music—whether I'm performing it or in the audience.... I think it's great that Mahagonny has finally reached the Vienna Staatsoper—the Met has been performing it since 1979."

The powerful Weill-Brecht critique of capitalism and greed is resonating strongly around the world these days, as four more Mahagonny's appear this spring: Israeli Opera and Oper Leipzig unveil premieres; Megaron in Athens presents the Teatro Real/La Fura dels Baus production, and Komische Oper Berlin revives its most recent production.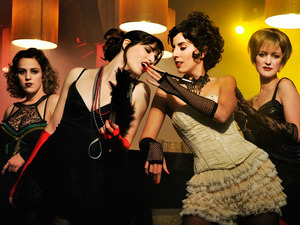 Aufstieg und Fall der Stadt Mahagonny
Israeli Opera, Tel Aviv, ISRAEL
Omri Nitzan, director; David Stern, conductor.
12–29 January

Berlin im Licht
Öl-Musik
Berliner Philharmoniker, GERMANY
Simon Rattle, conductor; HK Gruber, chansonnier.
20-21 January

Aufstieg und Fall der Stadt Mahagonny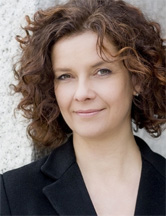 Vienna Staatsoper, AUSTRIA
Jérôme Deschamps, director; Ingo Metzmacher, conductor. Elisabeth Kulman, Leokadja Begbick; Tomasz Konieczny, Trinity Moses; Angelika Kirchschlager, Jenny Hill; Christopher Ventris, Jim Mahoney.
24 January – 5 February

Die sieben Todsünden
London Symphony Orchestra, SPAIN and UNITED KINGDOM
Michael Tilson Thomas, conductor; Anne Sofie von Otter, Anna I.
28 January (Madrid); 2 February (London)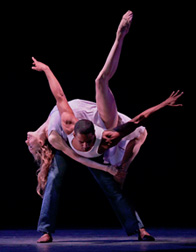 The Seven Deadly Sins
New York City Ballet, USA
Lynne Taylor-Corbett, choreographer.
8-12 February

Die sieben Todsünden
Komische Oper Berlin, GERMANY
Barrie Kosky, director; Kristiina Poska, conductor; Dagmar Manzel, Anna I.
12, 22 February; 10 March; 9, 13 June, 2 July

Rise and Fall of the City of Mahagonny
Megaron, Athens, GREECE
Teatro Real/La Fura dels Baus production
Alex Ollé and Carles Padrissa, directors; Nikos Tsouchlos, conductor.
13, 15, 17 March

Aufstieg und Fall der Stadt Mahagonny
Oper Leipzig, GERMANY
Tobias Kratzer, director; Ulf Schirmer, conductor.
28 April; 3, 6, 12, 19 May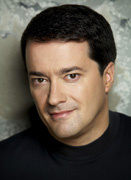 Symphony No. 1
New Jersey Symphony Orchestra, Carnegie Hall, New York, USA
Jacques Lacombe, conductor.
Part of the Spring for Music Festival, this special program features works by Busoni and his students Varèse and Weill.
May 9

Full performance calendar >>
---

2012 Grant Recipients
Each year the Kurt Weill Foundation Grant Program awards financial support to not-for-profit organizations for performances of Kurt Weill's musical works, to individuals and not-for-profit organizations for scholarly research projects, and to not-for-profit organizations for educational initiatives directly related to Weill and/or Lotte Lenya.
The 2012 Grant recipients are:

Professional Performance
Baton Rouge Symphony Orchestra - Violin Concerto
Orchestre symphonique de Trois-Rivières - Symphony No. 1
New Jersey Symphony Orchestra - Symphony No. 1
Glimmerglass Festival - Lost in the Stars
Kurt Weill Fest - Symphony No. 2, Marie Galante Concert Suite, Der Protagonist, Violin Concerto, Cello Sonata, Suite panaméenne, Frauentanz, Die sieben Todsünden

Community Performance
New York City Community Chorus - Lost in the Stars

University Performance
Northeastern Illinois University - Street Scene
Lenoir-Rhyne University - The Threepenny Opera

Research and Travel
Carol J. Oja - Street Scene related research for book, Performing Racial Desegregation

Educational Outreach
London Philharmonic Orchestra - Young artist mentoring and pre-concert performance of Mahagonny Songspiel
Stanford University - Panel event in connection with Der Jasager performance
Learn more about the Grant Program >>
---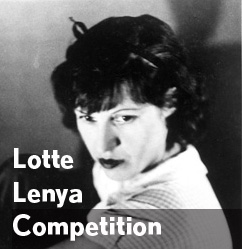 Lenya Competition Deadline:
31 January 2012
Applications to enter the 2012 Lotte Lenya Competition are due by 31 January. Prizes of $15,000, $10,000 and $7,500 will be awarded.

Guidelines and application >>