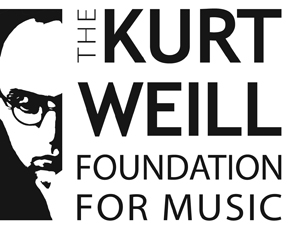 Kurt Weill Foundation E-news
Summer Festivals


Lost in the Stars and Zaubernacht
Take Center Stage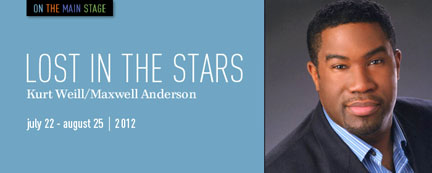 Lost in the Stars

at Glimmerglass


22 July – 25 August

The Glimmerglass Festival in Cooperstown, N.Y., joins forces with Cape Town Opera to present Kurt Weill and Maxwell Anderson's 1949 "musical tragedy" Lost in the Stars, based on Alan Paton's classic anti-apartheid novel, Cry, the Beloved Country. Directed by Tazewell Thompson, who led the November 2011 production in Cape Town, and conducted by John DeMain, Lost in the Stars features Glimmerglass Artist in Residence Eric Owens as Stephen Kumalo and Sean Pannikar as the Leader. Kurt Weill Foundation President Kim Kowalke gives a talk on Weill on Saturday, 28 July at 10 am.
"Though it is a story of the ages wrestling issues of biblical dimensions, Lost in the Stars is a simple story of the human heart -- one of heartbreak and intolerance as well as truth, reconciliation, compassion and finally, moral transformation."
- Tazewell Thompson

Zaubernacht
has U.S. Premiere at Ravinia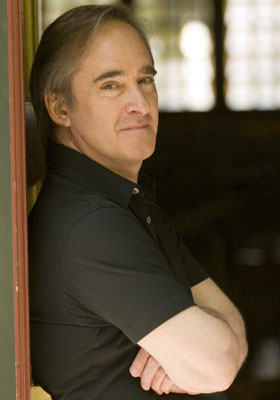 James Conlon conducts Weill's Magical Night (Zaubernacht) at the Ravinia Festival, in the U.S. premiere of the work's critical edition. Members of the Chicago Symphony Orchestra will be joined by soprano Janai Brugger; Chicago mime artists T. Daniel and Laurie Willets will provide the staging. Based on a now-lost scenario involving toys coming to life for a night, Weill's children's pantomime premiered in Berlin in 1922, but after a 1925 production in New York the orchestration disappeared. In a surprise discovery in 2006, a complete set of orchestral parts was found at Yale University, and the score was reconstructed for the Kurt Weill Edition. The Royal Opera House in London presented the U.K. premiere of Magical Night in a successful month-long run last December.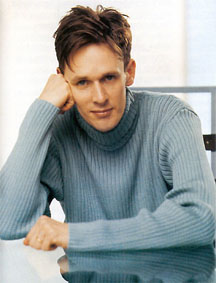 Walt Whitman Songs
at the Infektion! Festival, Berlin Staatsoper
Ian Bostridge has become a champion of Weill's Walt Whitman Songs, having performed them at the Aldeburgh Festival and the Vienna Konzerthaus in recent years. Berliners will have an opportunity to hear him interpret the compact, powerful cycle of four songs ("Beat! Beat! Drums," "Oh Captain! My Captain!," "Come Up From The Fields, Father," and "Dirge for Two Veterans") with pianist Julius Drake on a program at the Infektion! Festival of the Berlin Staatsoper, which focuses on 20th- and 21st-century music and theater.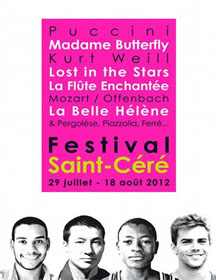 Lost in the Stars
at Festival Saint-Céré and beyond
5, 8, 14 August, Festival de Saint-Céré;
19 July 2012 – 12 April 2013, French tour
France's Opera éclaté embarks on a 9-month tour of Lost in the Stars, directed by Oliver Desbordes and conducted by Dominique Trottein, with a featured slot in the Festival de Saint-Céré. The 13-city tour includes stops in Rennes, Clermont-Ferrand, Dijon, and Lyon.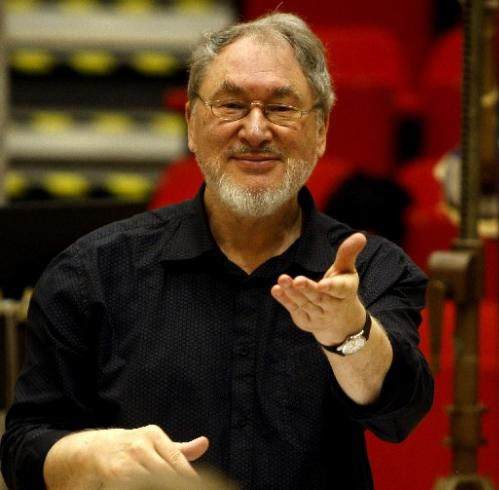 Die sieben Todsünden
at Bregenz
6 August

In a concert curated and conducted by HK Gruber, the Bregenz Festival presents Die sieben Todsünden with the Vienna Symphony Orchestra and soprano Gun-Brit Barkmin as Anna I. Also on the program are works by Gruber and Hans Eisler.
Full performance calendar >>
---
The latest issue of Kurt Weill Newsletter (30.1) is now available in print and online. In addition to news and reviews, it contains the following features:
Going Home: Lost in the Stars Returns to Its Roots in South Africa
Anatomy of an Adaptation: Marc Blizstein, Kurt Weill, and The Threepenny Opera

Blizstein Lives On: Tributes to Marc Blitzstein
KWF Homepage Kurt Weill - Works

Lotte Lenya

About the Foundation

Grants & Prizes

Kurt Weill Edition

Weill-Lenya Research Center

---

MISSION

The Kurt Weill Foundation for Music, Inc., administers, promotes, and perpetuates the legacies of Kurt Weill and Lotte Lenya. It encourages broad dissemination and appreciation of Weill's music through support of performances, productions, recordings, and scholarship; it fosters understanding of Weill's and Lenya's lives and work within diverse cultural contexts; and, building upon the legacies of both, it nurtures talent, particularly in the creation, performance, and study of musical theater in its various manifestations and media.