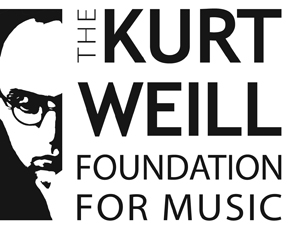 Kurt Weill Foundation E-news
SEASON PREVIEW Fall 2011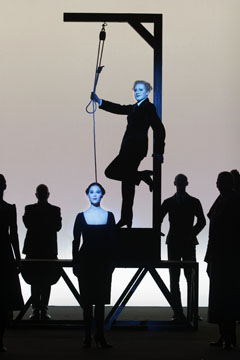 2011-12
Season Preview:
Fall Highlights
The 2011-12 season promises hundreds of performances of Kurt Weill works around the world.

This fall alone, four acclaimed productions return for revivals or tours, including the Opera Group/ Young Vic production of Street Scene that won the Evening Standard Award for Best Musical in 2008 and the US premiere of the Robert Wilson/ Berliner Ensemble production of Die Dreigroschenoper at the Brooklyn Academy of Music.

Other highlights include a new German translation of Lady in the Dark in Hannover; a Cape Town Opera production of Lost in the Stars (which goes to the Glimmerglass Festival next summer); and the UK premiere of the rediscovered children's pantomime Magical Night (Zaubernacht) at the Royal Opera House.

Read on to preview all of the exciting performances coming up this fall!
---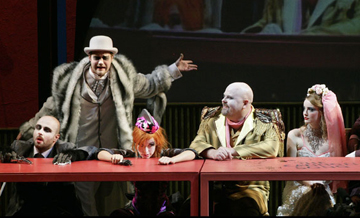 The Threepenny Opera

Michael Kantor, director;
Richard Gill, conductor.
1-24 September
"The work remains sharply pertinent…. Brecht's crooked mirror reflects our time of political and financial turmoil with uncomfortable familiarity…. Weill's sublime music… serves to remind us how deeply he has influenced 20th-century popular music, from Tom Waits to Danny Elfman…. This is entertainment in the best sense of the word."
- The Australian
---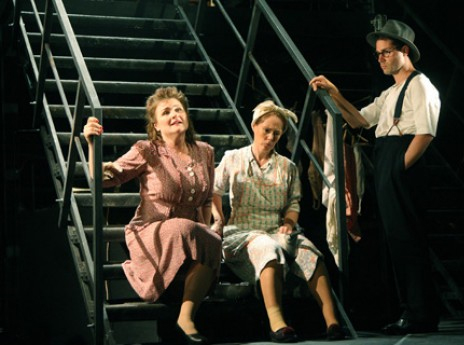 Street Scene
Opera Group / Young Vic
Tour of UK and AUSTRIA

* Winner of the 2008
Evening Standard Award
for Best Musical *
John Fulljames, director; Keith Lockhart conducts the BBC Concert Orchestra at the Young Vic in London and Theater an der Wien in Vienna; Tim Murray conducts the Southbank Sinfonia in the other performances.
London (15-20 September), Vienna (25-26 September), Basingstoke (3–4 October), Edinburgh (6–8 October), Newport (10–12 October), and Hull (13–15 October)

"Is it opera or musical? Formal definitions seem academic when confronted by a show of such passion and power.… A show that deserves to be seen." – The Guardian
---
Rise and Fall of the City of Mahagonny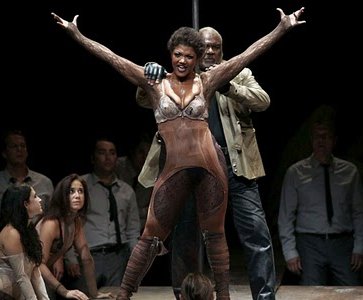 Teatro Real production at the Bolshoi Theatre
Moscow, RUSSIA

Carles Padrissa and La Fura dels Baus, directors; Teodor Currentzis, conductor.
Sept 6, 8, 10
---

Aufstieg und Fall der Stadt Mahagonny
Vlaamse Opera
Ghent and Antwerp, BELGIUM

Calixto Bieito, director; Yannis Pouspourikas, conductor.
Ghent (Sep. 21, 23, 25, 27), Antwerp (Oct. 5, 7, 9, 11, 13, 15)
---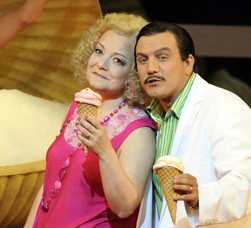 Street Scene
Dresden Semperoper
Dresden, GERMANY

Bettina Bruinier, director; Jonathan Darlington, conductor.
23, 27 September
---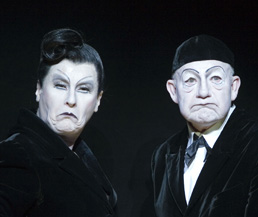 Die Dreigroschenoper
Berliner Ensemble at BAM Next Wave Festival
Brooklyn, USA

Robert Wilson, director; Hans-Jörn Brandenburg, Stefan Rager, music directors.
4-8 October
"The finest, most felicitous and fresh production of this classic given anywhere." —Welt am Sonntag
---

Lady in the Dark
Staatsoper Hannover
Hannover, GERMANY

Matthias Davids, director; Mark Rohde, conductor.
15, 20, 22, 25, 28 October; 27 November; 11, 14 December; 13, 20 January; 5 February; 3, 7, 21 March
---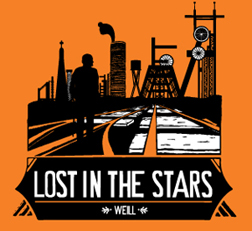 Lost in the Stars
Cape Town Opera
Cape Town, SOUTH AFRICA

Tazewell Thompson, director; Albert Horne, conductor.
Production will be presented at the Glimmerglass Festival in summer 2012.
24-27 November
---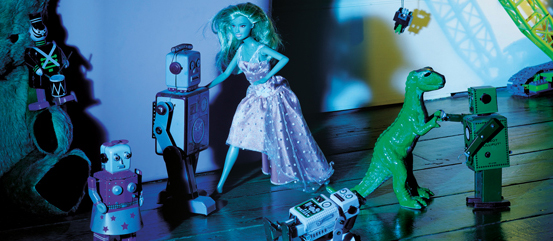 Magical Night (Zaubernacht)
Royal Opera House Linbury Studio
London, UK

* UK premiere *
Aletta Collins, choreographer; James Holmes, conductor.
9-31 December
---
Calendar of all upcoming performances >>
---
Get the latest news about Kurt Weill-related events and performances and connect with other fans on KWF's Facebook pages:
QUICK LINKS


KWF Homepage

Kurt Weill - Works

Lotte Lenya

About the Foundation

Grants & Prizes

Publications

---

MISSION


The Kurt Weill Foundation for Music, Inc., administers, promotes, and perpetuates the legacies of Kurt Weill and Lotte Lenya. It encourages broad dissemination and appreciation of Weill's music through support of performances, productions, recordings, and scholarship; it fosters understanding of Weill's and Lenya's lives and work within diverse cultural contexts; and, building upon the legacies of both, it nurtures talent, particularly in the creation, performance, and study of musical theater in its various manifestations and media.