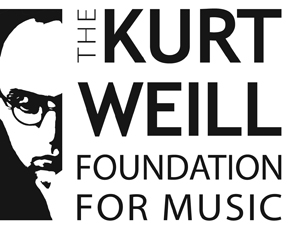 Kurt Weill Foundation E-news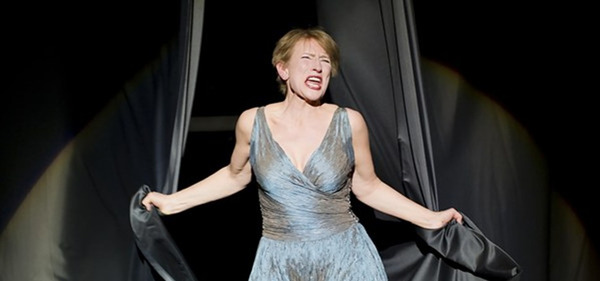 The Komische Oper Berlin celebrates Weill in a week-long festival January 18-24. Kicking off with a concert performance of the rarely performed satirical operetta Der Kuhhandel, "Kurt Weill Week" proceeds with a series of talks and concerts, and features revivals of two stage works, Aufstieg und Fall der Stadt Mahagonny and Die sieben Todsünden, starring Dagmar Manzel. Three other concert evenings include performances of Mahagonny Songspiel and Music from The Threepenny Opera; songs performed by Ute Lemper; and Das Berliner Requiem, Kleine Dreigroschenmusik, and the Violin Concerto.
Weill wrote his Offenbach-inspired operetta, Der Kuhhandel, with Robert Vambery in 1934. It tells the story of a young couple in love and the trials they endure in a banana republic where unrest has been sown by a profit-driven American arms dealer. The score, replete with waltzes, patter songs, and rousing group numbers, has strains reminiscent of The Seven Deadly Sins, which Weill had written only a year earlier. Der Kuhhandel enjoyed a highly successful production at the 2004 Bregenz Festival, directed by David Pountney. Opera News declared it "one of Weill's greatest achievements, overflowing with unforgettable tunes."
Highlights of the festival:
Der Kuhhandel. Antony Hermus, conductor. January 18, 22.
Aufstieg und Fall der Stadt Mahagonny. Andreas Homoki, director; Stefan Blunier, conductor. January 19.
Night Concert 3: Weill! (includes Mahagonny Songspiel and Music from The Threepenny Opera arranged for saxophone quartet). Brian Knutsen, musical director. January 19.
Last Tango in Berlin. Ute Lemper, vocals; Vana Gierig, piano; Marcelo Jaime Nisinman, bandoneon. January 20.
Sieben Songs/Die sieben Todsünden. Dagmar Manzel, Anna I and II; Barrie Kosky, director; Ralf Sochaczewsky, conductor. January 21, 23.
Concert for Kurt Weill Week (includes Das Berliner Requiem, Kleine Dreigroschenmusik, and the Violin Concerto). Kristiina Poska, conductor. January 24.
---
Kurt Weill Foundation Expands Grant Program
Funding will include works by Marc Blitzstein
and a new mentorship program
The Kurt Weill Foundation for Music is pleased to announce the expansion of its Grant Program. In addition to existing categories funding performances of Weill's musical works, scholarly research, and educational initiatives directly related to Weill and Lotte Lenya, financial support will now be awarded in the same categories for projects directly related to Marc Blitzstein, including performances of his musical works. This development is a result of the Foundation's receipt of a 50% share of Blitzstein's musical and literary estate, donated by Blitzstein's nephew Stephen Davis. Blitzstein is best known for his stage works Regina and The Cradle Will Rock and for his English adaptation of Weill and Brecht's The Threepenny Opera.
In the area of education, the Kurt Weill Foundation has added a new mentorship category to the Grant Program, entitled "Kurt Weill Mentors." Under this program, performing arts organizations and educational institutions may request financial support to engage performers, conductors, directors, and scholars who have been designated "Weill Mentors" by the Kurt Weill Foundation, to aid in the preparation of Weill or Blitzstein stage or concert performances, present workshops or lectures, or participate in scholarly symposia. Such requests may be considered even when the relevant performances would not otherwise be eligible for support under the Foundation's grant program. Applicants should contact the Foundation for further information, and the Foundation will recommend appropriate Weill Mentors for specific projects.

Grant program details and guidelines >>
---
Upcoming Performances - Highlights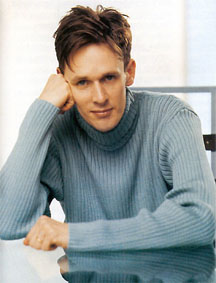 Thomas Wilkins, conductor.
Ian Bostridge, tenor; Julius Drake, piano.
John Fulljames, director; Tim Murray, conductor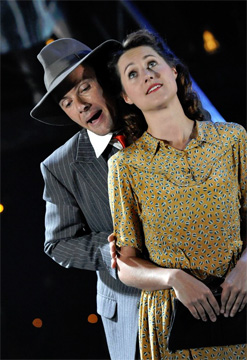 January 5 – 31
Suite aus Aufstieg und Fall der Stadt Mahagonny
Niklas Willén, conductor; Charlotte Hellekant, soprano; Johanna Schall, moderator.
Salvador Brotons, conductor; Manuel Guillén, violin.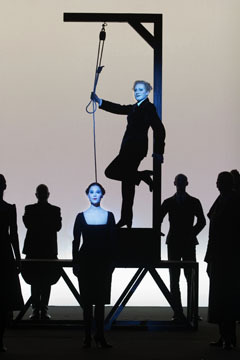 Die Dreigroschenoper
Robert Wilson, director; Hans-Jörn Brandenburg, Stefan Rager, conductors.
Angela Denoke, soprano; Tal Balshai, piano; Norbert Nagel, clarinet.