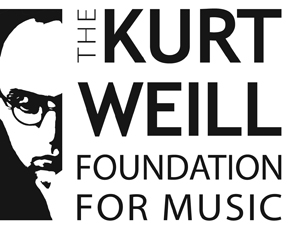 Kurt Weill Foundation E-news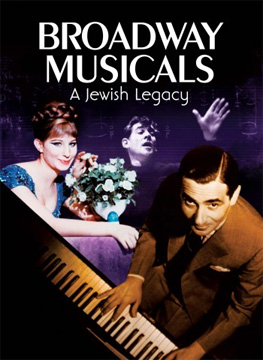 Greet the new year with Kurt Weill and other legendary Broadway composers by tuning into Great Performances on PBS for Broadway Musicals: A Jewish Legacy. This new 90-minute documentary by Michael Kantor explores the unique role of Jewish composers and lyricists in the creation of the modern American musical and showcases the work of Kurt Weill, Irving Berlin, Jerome Kern, George and Ira Gershwin, Lorenz Hart, Richard Rodgers, Oscar Hammerstein II, Sheldon Harnick, Jerry Bock, Leonard Bernstein, Stephen Sondheim, Stephen Schwartz, Jule Styne and many others.
Narrated by Joel Grey, the film features interviews with Broadway luminaries and dynamic performance footage of stars past and present, including Danny Kaye in Lady in the Dark. Harold Prince and Maury Yeston will comment on Weill's place in Broadway history.
"The film is the first of its kind to examine the phenomenon that, over the fifty-year period of its development, the songs of the Broadway musical were created almost exclusively by Jewish Americans. These are the popular songs that our nation took to war, sang to their children at bedtime, and whistled while waiting for the bus – taken in total they comprise the vast majority of what is now commonly referred to as 'The American Songbook.'" (Ghost Light Films website)
Tune in on January 1st at 9:30 pm on THIRTEEN; check local PBS stations for listings.

Learn more >>
---
The deadline to enter the 2013 Lenya Competition is fast approaching on
February 1st
! If you know talented young singer-actors, ages 19-32, please encourage them to apply.

Here's all they need to know:
kwf.org/LLC
---
Upcoming Performances - Highlights

Zaubernacht
The Seven Deadly Sins
Jochen Ulrich, director/choreographer; Dennis Russell Davies, conductor; Marianne Faithfull, Anna I.
December 18; January 28, 30
Aufstieg und Fall der Stadt Mahagonny
Benedikt von Peter, director; Markus Poschner, conductor.
December 20-21; in rep through June 19, 2013
Aufstieg und Fall der Stadt Mahagonny
Komische Oper Berlin
Andreas Homocki, director; Stefan Blunier, conductor.
December 19, 29; January 19
Happy End
Wolfgang Bordel, director.
December 28, 31
Aufstieg und Fall der Stadt Mahagonny
Oper Leipzig
Kerstin Polenske, director; William Lacey, conductor.
December 29; in rep through May 31, 2013

The Seven Deadly Sins
Kleine Dreigroschenmusik
Weill songs
Symphony Silicon Valley, San Jose
James Holmes, conductor; Lisa Vroman, soprano.
12-13 January
Full performance calendar >>
KWF Homepage Kurt Weill - Works

Lotte Lenya

About the Foundation

Grants & Prizes

Kurt Weill Edition

Weill-Lenya Research Center

---

MISSION

The Kurt Weill Foundation for Music, Inc., administers, promotes, and perpetuates the legacies of Kurt Weill and Lotte Lenya. It encourages broad dissemination and appreciation of Weill's music through support of performances, productions, recordings, and scholarship; it fosters understanding of Weill's and Lenya's lives and work within diverse cultural contexts; and, building upon the legacies of both, it nurtures talent, particularly in the creation, performance, and study of musical theater in its various manifestations and media.