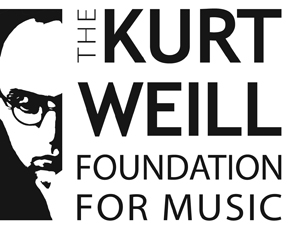 Kurt Weill Foundation E-news
Revival of Award-Winning Street Scene

"
Irresistable
"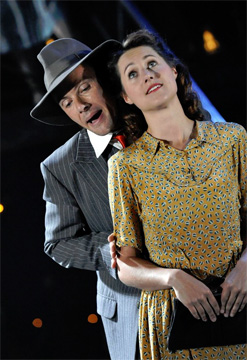 After selling out its original run in 2008, the Opera Group/Young Vic production of Street Scene triumphantly returned on 15 September for a month-long tour of the UK, as well as two performances in Vienna at Theater an der Wien. The production, directed by John Fulljames, won London's Evening Standard Award for Best Musical in 2008, and continues to thrill the critics:
"Theatre at full stretch and maximum throttle…. Many moments send shivers racing down the spine.… The power and dramatic sweep of Street Scene prove irresistible." - The Telegraph
"It's impossible not to get swept away by Weill's passionate, pulsating attempt to score the everyday lives and tragedies of everyday people." - The Guardian
"For all that West Side Story is a great work, it cannot match the heart and compassion of Street Scene nor hold a candle to its truthfulness." - ClassicalSource.com
Preview video & photo gallery >>
Learn more about Street Scene >>
---
Teatro Real Mahagonny Now Available on DVD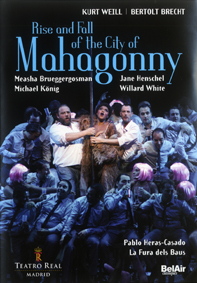 If you didn't make it to Madrid or Moscow for the Teatro Real's 2011 production of Rise and Fall of the City of Mahagonny, you can now see it on DVD, recently released by Bel Air Media (Bel Air BAC467).

The bold new production, created by Alex Ollé and Carlus Padrissa of the cutting-edge Catalan company La Fura dels Baus, was Gerard Mortier's first new production as artistic director of Madrid's Teatro Real. Performed in English using Michael Feingold's translation, the cast features Measha Brueggergosman (Jenny Smith), Michael König (Jim Maclntyre), Jane Henschel (Leocadia Begbick ), and Willard White (Trinity Moses). The Teatro Real Orchestra and and Chorus are directed by young Spanish conductor Pablo Heras-Casado, who recently received the "El Ojo Crítico" prize, awarded annually to Spain's most outstanding artists in the classical music field. The acclaimed production was subsequently presented by the Bolshoi Theatre in September 2011.
"The musical excellence of this Mahagonny showed how serious Gerard Mortier is in his desire to work hard with the Real orchestra.... The eclectic Kurt Weill score sounded crisp, forceful, idiomatic and persuasive under Heras-Casado's baton.... The two stars of the night were Canadian soprano Measha Brueggergosman, whose performance as the prostitute Jenny combined keen musical instincts and education with an impressive stage presence, and German tenor Michael König, who showed truly Wagnerian stamina and volume as Jim MacIntyre, the doomed woodcutter from Alaska turned rebel." – Opera News
Preview the DVD >>
Learn more about Aufstieg und Fall der Stadt Mahagonny >>
---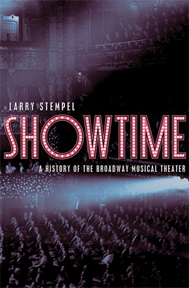 2011 Kurt Weill Prizes Awarded to Larry Stempel and David Savran
The 2011 Kurt Weill Book Prize for outstanding scholarship in music theater since 1900, carrying a cash prize of $5,000, has been awarded to Larry Stempel, Professor of Music at Fordham University, for his book Showtime: A History of the Broadway Musical Theater (W.W. Norton, 2010). In this captivating and richly researched critical history, Stempel traces the evolution of musicals from 19th-century minstrel shows and burlesques, through the "golden age" of Show Boat and Oklahoma!, and into the new millennium, examining the works in relation to the larger historical and cultural forces that have shaped the genre. The Prize panel praised Stempel's "sweeping and comprehensive narrative" for its scope, scholarly detail, and readability, calling it "eye-opening for scholars and general readers alike."
I
n addition to the book prize, a $2,000 Kurt Weill Prize for outstanding article has been awarded to David Savran for the chapter entitled "Fascinating Rhythm" in his book Highbrow/Lowdown: Theater, Jazz, and the Making of the New Middle Class (University of Michigan Press, 2009). In the chapter, Savran provides a lucid investigation of how the Gershwins challenged the highbrow/lowbrow divide of the 1920s through their hybrid, category-defying works for the musical stage. Savran is Distinguished Professor of Theatre and Vera Mowry Roberts Chair in American Theatre at the Graduate Center, City University of New York.

Read more >>
---
New translation of Lady in the Dark to Premiere in Hannover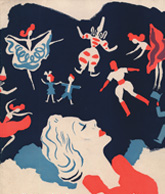 Lady in the Dark, one of Weill's biggest Broadway hits, premieres in a new German translation on 15 October at Staatsoper Hannover. Directed by Mattias Davids, with music direction by Mark Rohde and German text by Roman Hinze, the production will run in repertory through 21 March 2012. Winnie Böwe stars at Liza Elliott.
Lady in the Dark (book by Moss Hart and lyrics by Ira Gershwin) took Broadway by storm in 1941 with its cutting-edge investigation of psychotherapy and its elaborate dream sequences. The arresting Weill-Gershwin score includes such classics as "My Ship", "The Princess of Pure Delight," and "The Saga of Jenny." A 1997 production at London's National Theatre won the Evening Standard Award for Best Musical.

Learn more about Lady in the Dark >>
---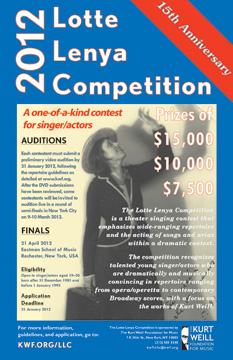 Announcing the 2012
Lotte Lenya Competition
The Lotte Lenya Competition, celebrating its 15th anniversary in 2012, seeks exceptionally talented young singer/actors who are dramatically and musically convincing in a wide range of musical theater styles for the 2012 competition. Contestants will compete for top prizes of $15,000, $10,000 and $7,500; additional special prizes will be awarded. The competition is open to artists ages 19-30; applications are due by 31 January 2012.
Read more >>
---
Upcoming Performances - Highlights
Aufstieg und Fall der Stadt Mahagonny
Vlaamse Opera, Antwerp, BELGIUM
Calixto Bieito, director; Yannis Pouspourikas, conductor.
13, 15 October

Die sieben Todsünden
Sinfonieorchester Basel, SWITZERLAND
Dennis Russell Davies, conductor; Marianne Faithfull, Anna I; with Hudson Shad.
26, 27 October

Weill songs
Sydney Symphony, AUSTRALIA
Nicholas Carter, conductor; Anne Sofie von Otter, mezzo-soprano.
3 November
Der Lindberghflug
Händelchor Luzern, SWITZERLAND
Pirman Lang, conductor.
5-6 November
Full performance calendar >>
---
QUICK LINKS


KWF Homepage

Kurt Weill - Works

Lotte Lenya

About the Foundation

Grants & Prizes

Publications

---

MISSION


The Kurt Weill Foundation for Music, Inc., administers, promotes, and perpetuates the legacies of Kurt Weill and Lotte Lenya. It encourages broad dissemination and appreciation of Weill's music through support of performances, productions, recordings, and scholarship; it fosters understanding of Weill's and Lenya's lives and work within diverse cultural contexts; and, building upon the legacies of both, it nurtures talent, particularly in the creation, performance, and study of musical theater in its various manifestations and media.