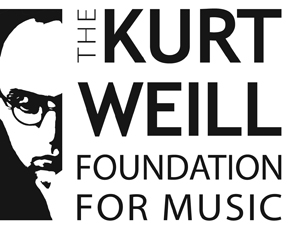 Kurt Weill Foundation E-news
New Oratorio Version of The Eternal Road Debuts


The Kurt Weill Fest Dessau completes its three-part discovery of Weill's career with a focus on Weill's American works. Highlights of the Festival include the world premiere of a new oratorio derived from The Eternal Road, a performance of the folk-opera Down in the Valley, and several concerts featuring past Lenya Competition winners. The Fest runs from February 22 through March 10, 2013, with a variety of staged performances, concerts, films, and exhibitions, and discussions. The Artist-in-Residence is noted conductor and Weill interpreter James Holmes.
Der Weg der Verheißung, Weill's largest stage work, premiered in New York as The Eternal Road in 1937. The four-act show, which combines a story about a modern synagogue under threat of a pogrom with the stories that define Jewish heritage from the Old Testament, packs tremendous musical and dramatic power. But the demands of casting, sets, and staging have made revivals difficult.

A new oratorio version of the work, Die Verheißung (The Road of Promise), conceived and edited by Ed Harsh, will have its first performance February 28, with the chorus, orchestra, and soloists of the Anhaltisches Theater conducted by Antony Hermus.

Lenya Competition Winners Featured in Four Concerts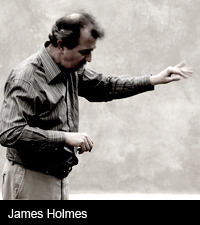 The Fest opens February 22 with a gala concert, "New York—New York," starring Lenya Competition winners
Richard Todd Adams
,
Maria Failla
,
Analisa Leaming
,
Michael McKinsey
, and
Jacob Keith Watson
, with the Deutsche Staatsphilharmonie Rheinland-Pfalz. Led by Artist-in-Residence James Holmes, these rising stars of the musical theater will perform songs by Weill and other Broadway composers in Dessau, then again in Mainz on February 24 and Ludwigshafen February 25.
Tenor James Benjamin Rodgers will join conductor Lan Shui and the MDR Sinfonieorchester to perform Weill's Four Walt Whitman Songs in Dessau on February 23 and again in Leipzig on February 24.
Toward the end of the festival, Jacob Lewis Smith joins Leaming and Rodgers for an evening of Broadway songs, "Wouldn't You Like to Be on Broadway?" with Holmes at the piano (March 7). The following evening they will perform Down in the Valley paired with a new arrangement by James Holmes of Weill's five songs from Huckleberry Finn, with the IEMA Ensemble conducted by Holmes.
---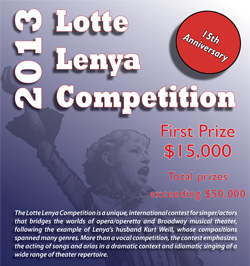 Celebrating its 15th anniversary this year, the Lenya Competition is now underway! Twenty-five semi-finalists from the United States, United Kingdom, Germany, China, Australia, and Argentina made it through the preliminary round of auditions and have been invited to audition in New York City on March 15-16. Tony Award-nominated singer-actress Rebecca Luker and Broadway composer Jeanine Tesori will serve as coach/adjudicators. Total prizes this year will exceed $50,000, with top prizes of $15,000, $10,000, and $7,500.

Learn more about the Lenya Competition >>
---
2013 Kurt Weill Book Prize
Call for Nominations

The Kurt Weill Foundation welcomes nominations for the 2013 Kurt Weill Book Prize for distinguished scholarship in music theater since 1900 (including opera), for works first published in calendar years 2011 and 2012. Two 2013 Kurt Weill Prizes will be awarded: a cash prize of $5,000 to the author of the winning book entry; and a prize of $2,000 to the author of the winning article entry. The submission deadline is April 30, 2013.
---
Upcoming Performances - Highlights
February 28 – March 10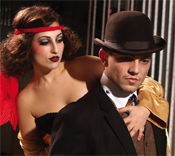 (See above for details.)
The Threepenny Opera
Cincinnati College-Conservatory of Music
Robin Guarino, director; Roger Grodsky, conductor.
February 28 - March 10

Die Dreigroschenoper (in concert)
London Philharmonic Orchestra
Vladimir Jurowski, conductor.
Paris, February 28; London, March 2


Street Scene
Gran Teatre del Liceu, Barcelona (Opera Group production)
John Fulljames, director; Tim Murray, conductor.
March 1-5

Zaubernacht
Arte Ensemble Hannover
Nina Kurzeja, choreographer.
March 2-3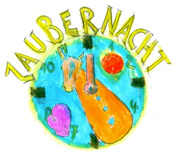 The Seven Deadly Sins
BBC Concert Orchestra
André de Ridder, conductor; Shara Worden, Anna I.
March 3

Die sieben Todsünden
Orquestra Nacional
España
,
Madrid
Lawrence Foster, conductor; Ute Lemper, Anna I.
March 8-10
KWF Homepage Kurt Weill - Works

Lotte Lenya

About the Foundation

Grants & Prizes

Kurt Weill Edition

Weill-Lenya Research Center

---

MISSION

The Kurt Weill Foundation for Music, Inc., administers, promotes, and perpetuates the legacies of Kurt Weill and Lotte Lenya. It encourages broad dissemination and appreciation of Weill's music through support of performances, productions, recordings, and scholarship; it fosters understanding of Weill's and Lenya's lives and work within diverse cultural contexts; and, building upon the legacies of both, it nurtures talent, particularly in the creation, performance, and study of musical theater in its various manifestations and media.