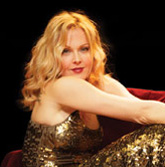 Storm Large
Photo: Jennie Baker Photography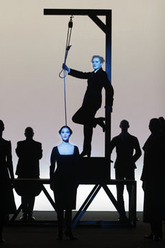 The Threepenny Opera, Berliner Ensemble
Photo: Lesley Leslie-Spinks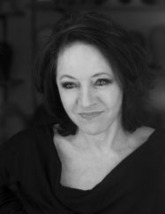 Maria Bill
Photo: Jon Super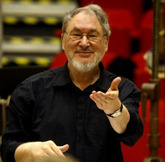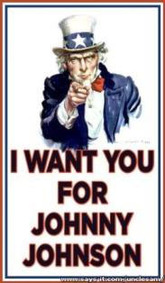 Season Preview:
T
he 2014-15 season promises major premieres and exciting performances of Weill works around the globe, from Covent Garden to Carnegie Hall. Here are some highlights of the fall season:
The Seven Deadly Sins
Teddy Abrams, conductor; Storm Large, Anna I.
The Seven Deadly Sins, with cabaret artist Storm Large as Anna I, has recently been programmed around the United States, from Carnegie Hall's Spring For Music (Leonard Slatkin, conductor) and the Grant Park Music Festival (Carlos Kalmar, conductor) to the Ojai Music Festival (Eric Jacobsen, conductor) and, most recently, the Britt Festival, conducted by Teddy Abrams. Abrams and Large team up again, this time with the Louisville Orchestra.
Die Dreigroschenoper
Robert Wilson, director; Hans-Jörn Brandenburg, Stefan Rager, conductors.
Since the Robert Wilson/Berliner Ensemble production of Die Dreigroschenoper (The Threepenny Opera) premiered in 2007, it has traveled to
Athens,
the Brooklyn Academy of Music (NY),
Hong Kong,
Paris, Perth,
the
Spoleto Festival (Italy),
and Tel Aviv, and has become a staple of the Berliner Ensemble repertoire. The highly stylized staging features Stefän Kurt as Macheath, Angela Winkler as Jenny, and Jürgen Holtz as Jonathan Peachum.
Die sieben Todsünden
Michael Schottenberg, director; Milan Tukovic, conductor.
Orchester der Vereinigten Bühnen Wien joins with
Volkstheater Wien to present Weill and Brecht's classic commentary on capitalism, with Maria Bill as Anna I.
Die sieben Todsünden
Excerpts from Der Silbersee
HK Gruber, conductor; Angelika Kirschlager, Anna I.
Örebro, Sweden, Nov. 7; Stockholm, Sweden, Nov. 8; Neumarkt, Germany, Nov. 14; Tuttlingen, Germany, Nov. 15; Vienna, Austria, Nov. 17; Düsseldorf, Germany, Nov. 20
HK Gruber, who has had a long and fruitful engagement with Weill, brings his expertise to the podium to lead the Swedish Chamber Orchestra in performances of Die sieben Todsünden (The Seven Deadly Sins) and selections from Der Silbersee (The Silver Lake). Gruber's frequent collaborator, soprano Angelika Kirschlager, brings the Sins' Anna I to life in an evening that also includes works by Darius Milhaud.
Johnny Johnson
Serena Ebhardt, director;
Evan Feldman
, conductor.
This year commemorates the 100th anniversary of the outbreak of World War I. In November, UNC at Chapel Hill presents the first performance of the critical edition of Kurt Weill and Paul Green's 1936 anti-war musical Johnny Johnson, as part of a campus-wide focus, "A Year-Long Conversation: World War I – The Legacy." Tim Carter,
UNC David G. Frey Distinguished Professor of Music,
edited the
Johnny Johnson
volume for the Kurt Weill Edition.