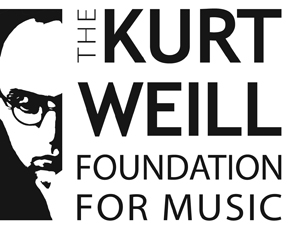 Kurt Weill Foundation E-news

2012 Lotte Lenya Competition

Twelve Finalists Will Compete for Top Prizes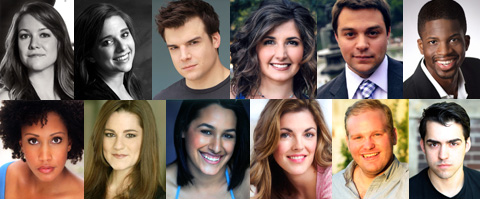 Twelve exceptionally talented young singer-actors have made it through two rounds of auditions for the 2012 Lotte Lenya Competition and will compete for top prizes of $15,000, $10,000 and $7,500 in the finals, to be held on April 21, 2012, at the Eastman School of Music in Rochester, New York. Three-time Tony Award nominee Rebecca Luker, Broadway and Encores! music director Rob Berman, and Rodgers & Hammerstein Organization President and American Theater Wing Chairman of the Board Theodore S. Chapin will serve as judges.

Held annually by the Kurt Weill Foundation for Music, the Lotte Lenya Competition is an international theater singing contest that recognizes talented young singer-actors, ages 19-30, who are dramatically and musically convincing in a wide range of repertoire, and emphasizes the acting of songs within a dramatic context.
Finalists were selected from a group of twenty-nine semi-finalists after auditions in New York on March 9-10, 2012. Contestants were required to prepare four selections: an aria from the opera or operetta repertoire; two songs from the American musical theater repertoire (one from the pre-1968 "Golden Age" and one from 1968 or later); and a theatrical selection by Kurt Weill. Tony Award winner Victoria Clark and Vicki Shaghoian of the Yale School of Drama faculty served as coach-adjudicators, evaluating and working with each of the contestants.
Christine Amon, mezzo-soprano (Bowling Green, OH)

Natalie Ballenger, soprano (Santa Cruz, CA)

Douglas Carpenter, baritone (Woodbridge, CT)

Maria Failla, soprano (Scarsdale, NY)

Matthew Grills, tenor (Rochester, NY)

Justin Hopkins, bass-baritone (Philadelphia, PA)

Briana Elyse Hunter, soprano (New York, NY)

Megan Marino, mezzo-soprano (Malvern, PA)

Cecelia Tickton, mezzo-soprano (Roosevelt, NJ)

Mollie Vogt-Welch, soprano/belt (New York, NY)

Jacob Keith Watson, tenor (Wynne, AR)

Nicky Wuchinger, bari-tenor (Berlin, GERMANY).
The twelve finalists will perform their entire programs for the judges on April 21 between 11 am and 3 pm. At 8 pm, the competition will culminate in an evening concert featuring all of the finalists, followed by the announcement of the winners. Both the daytime finals and evening concert are free and open to the public, and will take place in Kilbourn Hall at the Eastman School of Music, 26 Gibbs Street, Rochester, New York.
The Kurt Weill Foundation will award special prizes in addition to the top prizes, and has already presented an Emerging Talent Award to Robert Ariza, tenor, of Ann Arbor, Michigan, and the Grace Keagy Award for Outstanding Vocal Promise to Kate Tombaugh, mezzo-soprano, of Streator, Illinois.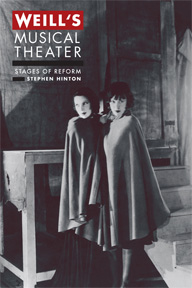 Weill's Musical Theater: Stages of Reform
Weill's Musical Theater: Stages of Reform, a major new study of Weill's complete stage works written by noted scholar Stephen Hinton, is now available from the University of California Press. Hinton's engagement with Weill has lasted decades and resulted in several essential volumes, most notably the critical edition of the score and text of Die Dreigroschenoper. In this new book, he presents the first musicological study of all of Weill's theater works, comparing them to each other while situating them within larger contexts and tracing Weill's theatrical innovations and continuities in practice from one end of his career to the other. With each chapter covering a genre or type of stage work, the book provides a new framework for Weill studies, setting old questions to rest while raising new ones. KWF President Kim H. Kowalke has lauded it as "the most important critical study of the composer's oeuvre to date."
University of California Press, 2012
Lady in the Dark
Staatsoper Hannover, GERMANY
Matthias Davids, director; Mark Rohde, conductor; Winnie Bowe as Liza Elliott.
21 March; 8 April
Aufstieg und Fall der Stadt Mahagonny
Alex Ollé, Carles Padrissa (La Fura dels Baus), directors; Nikos Tsouchlos, conductor. Jane Henschel, Leocadia Begbick; Donald Kaasch, Fatty; Huub Claessens, Trinity Moses; Elzbieta Szmytka, Jenny Hill; Franco Farina, Jim Mahoney.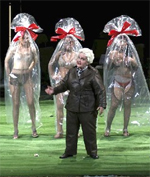 15, 17 March
Weill songs
Vogler Quartet with Ute Lemper
18 March – April 6
Symphonic Nocturne from Lady in the Dark
Scott Terrell, conductor.
23 March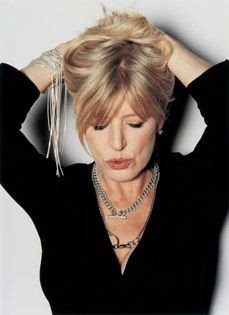 Weill songs
Eighth Blackbird Ensemble; Lucy Shelton, soprano.
Kennedy Center, Washington D.C., USA
3 April
The Seven Deadly Sins
Symphonic Nocturne from Lady in the Dark
Brussels (29 March); Bruges (30 March); Ghent (31 March)
---