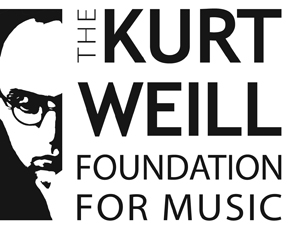 Kurt Weill Foundation E-news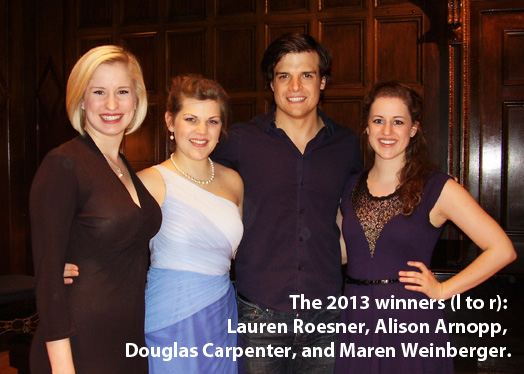 Douglas Carpenter, baritone, of New York, won the $15,000 First Prize in the finals of the 15th anniversary Lotte Lenya Competition, held on April 13, 2013, at the Eastman School of Music in Rochester, N.Y. Maren Weinberger, soprano, of New York, received the Second Prize of $10,000, and two Third Prizes of $7,500 each were awarded to Alison Arnopp, soprano, of County Cork, Ireland, and Lauren Roesner, soprano, of Cincinnati. Founded in 1998 to celebrate the centenary of Lenya's birth, the Lotte Lenya Competition is an international theater singing contest that recognizes talented young singer/actors, ages 19-32, who are dramatically and musically convincing in a wide range of repertoire.
Carpenter impressed the judges with a dynamic program that included "Pierrot's Tanzlied" from Korngold's Die tote Stadt and "Molasses to Rum" from the Sherman Edwards musical 1776. The other prize winners also presented exceptionally compelling performances of repertoire ranging from Donizetti and Gilbert & Sullivan to Weill, Loesse
r, Bernstein, Michael John LaChiusa, and Jeff Blumenkrantz.
This year's panel of judges included acclaimed soprano and 2010 Opera News Award winner Patricia Racette, British opera and musical theater conductor James Holmes, and Theodore S. Chapin, President of Rodgers & Hammerstein and Vice-Chairman of the American Theater Wing.
"The Lenya Competition was founded to address a need for performers who can both sing and act. In the spirit of Kurt Weill, it bridges the gap between musical theater and a more serious kind of sung-through theater. It's the perfect way to do it, and it's been a wonderfully successful program."

- Thedore S. Chapin, eight-time Lenya Competition judge
The Kurt Weill Foundation for Music, which sponsors the competition, distributed a record $61,500 in prizes this year. In addition to the top prizes, judges presented two Lys Symonette Awards of $3,000 each, named in honor of Kurt Weill's musical assistant on Broadway. For Outstanding Performance of an Individual Number, the awards went to soprano Rachel Kara Cordeiro-Pérez of Brooklyn, New York, for her performance of Lin-Manuel Miranda's "Breathe" from In the Heights, and to mezzo-soprano Ginger Costa-Jackson of Sandy, Utah, for her performance of "Alto's Lament" by Marcy Heisler and Zina Goldrich. The remaining six finalists each received an award of $1,000: Daniel Berryman, tenor, of New York; Christian Ketter, tenor, of Chicago; Mingjie Lei, tenor, of Hengyang, China; Erin Mackey, soprano, of Astoria, New York; Heather Phillips, soprano, of Philadelphia; and Christy Sullivan, mezzo-soprano, of Sydney, Australia.
---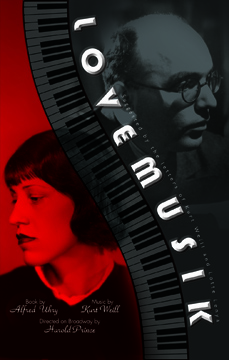 LoveMusik Now Available for Licensing
LoveMusik, Harold Prince and Alfred Uhry's 2007 musical suggested by the letters of Kurt Weill and Lotte Lenya, is now available for licensing from Rodgers & Hammerstein. Originally directed by Prince, it has a book by Uhry and an all-Weill score, ranging from his early German works and French cabaret songs to numbers from his Broadway shows.

This is how R&H describes the show: "LoveMusik follows the lives of the unlikeliest of lovers -- the brilliant, intellectual German composer Kurt Weill and a lusty girl from the streets of Vienna who became his muse and star, Lotte Lenya. LoveMusik is an epic romance, set in Berlin, Paris, Broadway and Hollywood, spanning 25 years in the lives of this complicated couple. From their courtship and early collaborations in Europe, through their journey to America and the debut of the landmark musical The Threepenny Opera, LoveMusik gets deep inside this fascinating, complicated partnership. The musical features some of Weill's best-loved songs, including 'Speak Low,' 'Surabaya Johnny,' 'It Never Was You,' 'Mack the Knife,' 'September Song,' and 'Pirate Jenny.'"

Learn more >>
Watch video: Harold Prince and Alfred Uhry discuss LoveMusik >>
---
Don't miss the upcoming June 1st grant deadline for College/University performances and Kurt Weill Mentors for the 2013 fall semester!
College/University Performance Grants
Stage works: Grants are awarded to colleges and universities in support of general production expenses for performances of Kurt Weill's and Marc Blitzstein's stage works.
Concert works: Grants are available to cover musical expenses in connection with performance of complete Weill and Blitzstein concert works.
Kurt Weill Mentors
Performing arts organizations and educational institutions may request financial support to engage performers, conductors, directors, and scholars who have been designated "Weill Mentors" by the Kurt Weill Foundation, to aid in the preparation of Weill or Blitzstein stage or concert performances. Applicants should contact the Foundation for further information, and the Foundation will recommend appropriate Weill Mentors for specific projects.
---
Upcoming Performances - Highlights
Aufstieg und Fall der Stadt Mahagonny

Der Jasager
May 2-21
The Seven Deadly Sins
Carlos Kalmar, conductor; Storm Large, Anna I.
May 3, Benaroya Hall, Seattle; May 4-5, Arlene Schnitzer Concert Hall, Portland
The Seven Deadly Sins