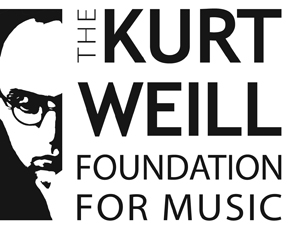 Kurt Weill Foundation E-news
Centered around Mainstage productions of Street Scene and The Threepenny Opera, the University of Cincinnati College-Conservatory of Music (CCM) engages in an unprecedented series of events this year with a yearlong, interdisciplinary festival celebrating the work and legacy of Kurt Weill. The Kurt Weill Festival will include opera and musical theater productions, concert performances, cabaret evenings, master classes, guest lectures, pre-show talks, and a course devoted to Weill's stage works. Funded in part by the Kurt Weill Foundation for Music, CCM has never before hosted a festival of this magnitude.

Carolyn Weber, director of the Kurt Weill Foundation, notes that "An interdisciplinary series featuring two very different stage works from Weill's wide-ranging output illustrates CCM's renowned versatility in diverse genres of musical theatre. The schedule of stage productions, concerts, and ancillary activities, unprecedented in scope in an academic context, has inspired the Foundation to expand its sponsorship program to cover leading academic institutions in addition to professional performing arts organizations, and we hope the CCM festival will set the stage for other such sponsorships in the future."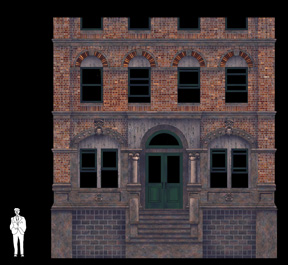 Festival highlights include fully staged productions of Street Scene (Nov. 15-18) and The Threepenny Opera (Feb. 28– March 10), as well as concert performances of Weill's Kiddush (March 10) and "Ho, Billy, O!" from Love Life (March 12). A pair of cabarets, one produced by CCM's Department of Opera (Oct. 19-20) and one by and the Department of Musical Theatre (March 3-10), explore Weill's enduring legacy in both classical and popular contexts. Victoria Clark and Ted Sperling give master classes; Kim Kowalke and Howard Pollack offer guest lectures and pre-show talks; and bruce d. mcclung teaches a course on Weill.
Learn more about CCM's Kurt Weill Festival >>
Learn more about KWF's sponsorship program >>
---
The 2013 Lenya Competition is underway! Several potential contestants have already called the office to discuss repertoire. If you know talented young singer-actors, ages 19-32, please let them know about it. Here's all they need to know: kwf.org/LLC
The deadline to apply is February 1, 2013.
---
Grant Program News
​
The deadline to submit a grant proposal is coming up fast on November 1.

Learn more about the grant program >>
---
Upcoming Performances - Highlights
Zaubernacht

The Seven Deadly Sins
Jochen Ulrich, director/choreographer; Dennis Russell Davies, conductor; Marianne Faithfull, Anna I.
October 13 – January 30
Steffen Fuchs, choreographer; Leslie Suganandarajah, conductor; Isabel Mascarenhas, Anna I.
October 25 – December 13
Kleine Dreigroschenmusik
Valérie Seiler, conductor.
October 31
Die Dreigroschenoper
Philip Tiedemann, director; Anja Bihlmaier, conductor.
November 3; in rep through June 14, 2013
Aufstieg und Fall der Stadt Mahagonny
Benedikt von Peter, director; Markus Poschner, conductor.
November 4, 29, 30; in rep through June 19, 2013
Carl St. Clair, conductor; Ute Lemper, Anna I; Hudson Shad Vocal Quartet.
8-10 November
Happy End
Wolfgang Bordel, director.
November 10 – December 31
Full performance calendar >>
KWF Homepage Kurt Weill - Works

Lotte Lenya

About the Foundation

Grants & Prizes

Kurt Weill Edition

Weill-Lenya Research Center

---

MISSION

The Kurt Weill Foundation for Music, Inc., administers, promotes, and perpetuates the legacies of Kurt Weill and Lotte Lenya. It encourages broad dissemination and appreciation of Weill's music through support of performances, productions, recordings, and scholarship; it fosters understanding of Weill's and Lenya's lives and work within diverse cultural contexts; and, building upon the legacies of both, it nurtures talent, particularly in the creation, performance, and study of musical theater in its various manifestations and media.