Quail Forecast 2017-18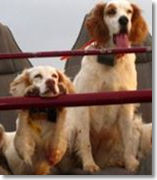 The September e-Quail's annual quail hunting forecast is perhaps the most popular issue of the year. Herein I relay forecasts I've received from my "quail trapline" of landowners, hunters, QuailMasters, and other folks who I know follow our favorite game birds. As you read their comments, keep in mind that they are anecdotal reports; only a few could be considered "science-based" (i.e., replicated counts). Nevertheless, I value their observations and reports.

Keep in mind that this year's rainfall patterns have been "spottier" (more spotted?) than any year I can ever remember. When you're among the "have nots" (rainfall-wise), you tend to dwell on that more I reckon! The year-to-date rainfall at RPQRR is a sobering 11.8 inches, and 1.8 inches of that have fallen during August. The forecasts here often vary notably from within a county, perhaps across fence-lines. Our official roadside counts at RPQRR will begin next week; TPWD's annual forecast typically comes out in late-September. We'll fly our annual helicopter counts in early November. Stay tuned.

Respondents were asked to make their prediction on a scale from "1" (woeful) to "10" (wow!). Some considered last year a "12" in the Rolling Plains. A couple of common themes emerge from these predictions: (a) low brood sizes, especially from the May-June hatches, and (b) some evidence of an August hatch, which would be incredible given the hot, dry weather leading up to August. I've broken the forecasts into 3 regions: Rolling Plains, South Texas, and "Blues."

Rolling Plains

First, RPQRR manager Lloyd Lacoste reports: "I predict a 6— if last year was a 10 maybe a 7. I think we will have 60 to 70% of what we had last year. I drove the 'Burma road' at 8:00 pm last week and counted 54 birds on that mile or so stretch. A month ago the coveys were smaller but appear to be combining to form larger coveys now." (DR's Note: I made a quick vuelte Wednesday morning early [54 degrees!] and was pleased to flush an 'encouraging' number of coveys, especially from the milo strips in our former-CRP fields.)

Marc Bartoskewitz (QM '05) reports from the Clear Fork Ranch along the intersections of Shackleford, Haskell, and Throckmorton counties. "I would say a 7-8. That is based solely on observations and not data, as we have not flown our surveys, and we do not do roadside counts at this time. With the carryover we had from last year and the diversity of quail chick sizes we are still seeing, I think it will be slightly above average this year. I think we will see lower covey sizes (8-10 birds) vs. last years (10-12)"

Cal Hendrick of Odessa reports for ranches in Ector and Tom Green counties. "For blues at the Ector County site I'll say a 7-8. Good hatch, large coveys. For the the KickBACK Ranch west of San Angelo at least an 8, maybe 9. Some early hatches but lot of chicks seen in past 4 weeks. Birds everywhere—looking fantastic.

Rick Snipes reports from the sand country northwest of Aspermont (Stonewall Co.). "Our season should fall right between the "Enough" and the "More than enough" lines on my quail abundance graph. And that kind of year is nothing to complain about. We will not reach the two birds per acre of the last two years, but we should be plenty good. In your parlance, maybe a 6-7? We had a nice spring. And then June was brutal, with 0.00" rain and lots of 100 degree days. July was almost as tough, but August seems a little better. Thanks for doing this survey. I know guys all over the country who each year wait on it with bated breath."

Calvin Richardson, District Leader for TPWD in Canyon passed along data from roadside counts conducted by biologists Barrett Koennecke's routes (Fisher, Jones, Stonewall, Knox, Haskell) and Dana Wright's (Childress, Cottle, Collingsworth, Hall, Foard, Hardeman). Barrett's observations decreased by only 15% compared to last year---still excellent (52 birds/route). Dana's routes decreased by 55-60% compared to last year—still good (32.5 birds/route)."

My hunting buddy Steve Sherrod of San Angelo reports from western Tom Green County. "I'll give it a 5; was a 7 last year. For our lease near Coahoma (Howard Co.), I'll say a 4."

Stephen Howard reports from eastern Glasscock County on the Currie Ranch. "We've seen covey numbers down this year from last in most areas. They seem to be stronger around the big water features…..and the houses. I think it's still going to be a good year and I'm hopeful we'll get a late nesting due to all the early August rain. I'd rate it a solid 7 with hopes we move up."

Rod Hench reports from eastern Scurry County for the Wild Wings Ranch, about 10 miles west of RPQRR. "Put us at a 3, as we had only 7.3" of rain through the nesting season. Our hatch was minimal. Hope we have enough birds to train dogs."

Kegan Crouch works for NRCS in Stonewall County. "I'd give it a 7. I'm observing a lot of birds throughout the county, both blues and bobs, but brood sizes were extremely small this year. That has me concerned going forward. Good news is that there was a lot of carryover from last year."

Evan McMordie (QM '15) reports for the McMordie Ranch in Roberts County. "Our quail crop this year will be about an 8. We had several large wildfires that skirted our west and north sides before I began call counts. Over my single 7-mile transect I observed 6-7 roosters per stop calling on average (at one stop I had about 9 and at 2 others there were so many that we couldn't keep count). I am cautiously optimistic as I have not personally observed any broods this year. I can't help but think that the wildfires may have pushed a few birds over on to our place that may have caused a higher-than-true number of birds calling. While we are optimistic that this year could be as good as last year (lots of birds calling, lots of insects, plenty of cover), we know that the good times cannot last forever and that is why I expect a 7.5-8.

Bourke Harvey reports from the Lake Coleman Ranch in northern Coleman County. "I'll give it a 5 although it could easily be higher. Lots of dome cover to hide the birds and plenty of food so birds are not having to travel much to forage. Therefore, we are not seeing all that many birds at the ranch."

Curtis Green (QM '10) reports from Hemphill and Lipscomb County. "Our quail numbers are staying strong, especially in the areas that weren't impacted by the large-scale wildfires back in March. I would rate this year the same as I did last year at an 8. Our strongest year in this area was the year before last. It should be another good year for hunting quail. Our August precipitation should provide for successful late nesting attempts assuming we don't get cold weather early this year."

Gary Bomar has the Bomar Little Grape Ranch along the Runnels/Coleman county line. "I'll say a 6. During the spring, was seeing pairs everywhere, but as summer progressed seeing less birds. Some coveys around feeders, but some seem to be smaller. We have a great grass cover—hoping that prevents me from seeing birds."

Tim Wilson reports from Borden County. "We think this year will match or exceed last year which was off the charts. We've had no event that would alter this view."

Jason Davis (QM '17) reports from a portion of the Waggoner Ranch. "I'm reporting from the Wilbarger County portion of the ranch. Most of our habitat work has taken place here since December of 2016 and we are seeing a bumper crop of annual sunflower, western ragweed and broomweed from the soil disturbance and timely rainfall. The conditions have been perfect to set up another phenomenal season, however chick survival seems to be down this year despite the exceptional brooding cover. Covey sizes of 15-20 are being observed, so I believe last year's crop will carry us through. I'm predicting an 8 out of 10 score this season, with a larger percentage of adults harvested."

Rory Burroughs (QM '05) reports from Hackberry Creek Ranch in Kent and Fisher Counties. "If last year was a 12, which I wouldn't argue, I had high hopes for an 8 or 9 with all the carryover we had. Where we sit now I'd like to score it as a 6 but will fall back to 5 because of the disappointment. Our chick production has been minimal. I've only seen 1 group of birds with more than 15 in the covey. It's usually 5-8 birds with there often being 2-3 adults with 3 or 4 chicks. We missed much of our usual Dec and Jan rains. I believe that has thrown our weed growth off this year. I FIRMLY believe Mother Nature has this all figured out (always has) no matter how badly we screw up. I've observed this across our property as we continue to recover from 2011 wildfire. I think Nature wasn't going to grow a bunch of birds without our weed growth. We as landowners must continue to strive to set the table every year and be thankful for the rewards with which we are blessed".

Manuel DeLeon (QM '13) is the NRCS Zone 1 biologist responsible for 51 counties (basically the Panhandle). He reports "although I have not heard from all counties in regards to quail, the reports I've heard have been exceptional for both bobs and scaled quail and thus would probably average it out to about a 7-9. Quail numbers in my home county, Lynn, which is predominantly cropland remind me of my youth when at least one covey could be found at every abandoned homestead. While this may not seem like a big deal, there's been several years when quail have been hard to come by in Lynn County. The only difference is that I'm seeing and hearing more scaled quail than I remember. Even though Lynn County is not known as a quail hunting destination, it's great to see the numbers we're seeing. So overall I would give Lynn County a 9. An exceptional year thus far—let's see what the fall/winter brings."

Jude Smith is the manager for the Muleshoe National Wildlife Refuge and an ardent quail hunter. He reports from western Lamb and Bailey Counties. "Weather patterns have been quite sporadic this summer with a large swaths of hail hitting some areas and a gentle rain occurring no less than 300 yards from the hail. The refuge is Northwest of my home about 5 miles and only received 0.65" of rain for the entire month of May while at the house my total was right around 2". I believe these events can impact small areas of wildlife including the birds but they are not apocalyptic. However, flooding and hail were followed by a relatively long span of decent weather which has caused an influx of wildflowers and bugs. My first brood of blue quail was seen on May 24 which falls into the normal range of May 22 to June 6th. I saw a lot of "puff balls" during this time! Once I had to turn around on a two track road because it was covered with baby blues (looked like ants!) and I did not want to crush them. In mid-June, I also noted 1/2 grown blue's with recent hatch blues with adults. During the last month, I have seen fairly large coveys of nearly grown birds (20+) as well as recently hatched birds. Given my observations of the blues, I would predict 7 this year, with the reason for the mediocre score being the crazy weather which may have suppressed some earlier broods around the area. Per bobwhites, this is one of the most popular birds on our annual breeding bird survey point counts. I believe at least one whistling rooster was noted on each of 120+ points and sometimes up to 4 per point. Given my observations, I would also put bobwhites at around 7.

Jerry Bob Daniel reports from the Circle Bar Ranch in Knox County. "Ranking is an 8. We have several pairs remaining with excellent cover and great temperatures. I feel we will have another late hatch but overall looks really good. Our blue quail count seems excellent as well with new baby birds spotted on August 22nd." (note: Daniel's ranch is one of 3 sites in that area cooperating in RPQRF's translocation of wild scaled quail.)

Rick Barnett reports from Runnels County. "I'd give it a 5. Surprisingly a fair hatch in August; seeing good numbers of chicks in last 2 weeks."

Rob Hailey reports from Hailey Ranch just north of Abilene. "Forecast is a solid 10."

Justin Trail (QM '05) reports from Shackleford County. "We will be a 6-7. It will be plenty good but covey sizes are off. I'm hopeful we can still raise some birds though as our pasture conditions are really good at the moment.

Steve Mayer reports for the Double J Ranch in SW Runnels County. "I'm seeing a fair number of juvenile birds, usually 4-6 in each brood. Given the large number of "holdover" birds, I'm hoping we have a large number of these smaller broods and will come close to equaling the numbers we raised last year. We had 2.05" of rain last weekend followed by 0.53" day before yesterday. Hopefully, we will see another round of nesting, as a result. I'm hoping this season will be another 10+, but based on current observations, I would guess it's going to be 7."

Keith Boone reports from Mesa Vista Ranch in Roberts County. "Looks like we are an 8 this year; we had a good early hatch and also a wet August. Seeing all sizes of broods."

Tyler Berry reports for the Brister Creek Ranch in Collingsworth County (Quail, Texas to be exact!). "I'll say an 8. We have had a very dry summer early on despite decent rainfall in surrounding areas. However, unusual late August rain can hopefully provide us with the late push we need to make for another very successful quail crop.

Roy Wilson reports for the the T Diamond Ranch located in Fisher, Jones, and Stonewall counties. "We've had a 10+ rating for the last two years. The early hatch was only so-so. However, the mid and late season hatches appear to be good! Seeing a pleasing number of August hatches. I give the upcoming season a potential 7 to 8 rating."

Paul Melton reports from central Fisher County. "Conditions appear to be almost optimal. Rainfall totals thru the end of August are approaching our annual normal yearly total. Excellent nesting cover was present for the entire nesting season and conditions remain very good currently……a very large carryover bird crop from the past winter went into spring with high quality range conditions across the ranch. Nesting and hatching activity lagged last year by approximately two plus weeks , but calling activity by males was very high well into July, with the exception of days when temperature highs in the upper 90's low 100's were reached for a few days. Overall brood size has lagged behind the record size hatches of the past two years, however we have lots of birds, of all ages. My overall opinion of our nesting /rearing success has improved in the last month. While sightings of smaller broods (3-6 chicks) have occurred it is balanced by the majority of sightings having 10+ birds. In preparing dove fields over the past 4 days I have been pleasantly surprised at the number of 2-4 week old broods being encountered alongside broods with enough age to make distinguishing chicks and adults difficult on the wing. My earlier reservations are now somewhat relieved and I anticipate a number 7 quality season here." (note: Paul chairs RPQRR's Advisory Committee; his ranch is 14 miles E of RPQRR, yet he's had twice as much rain as we have.)

Dan Bolin (QM '09, 13) reports from the Eagle Wind Ranch in Clay County. "I'd rate it a 6 which is better than last year's 4-5. Covey size averaging 10 birds. Multiple hatches. Appears to be a huntable population with covey size management. Refreshing, as there has been no hunting last 5 years!"

Chip Ruthven manages several TPW Wildlife Management Areas in the Panhandle (most notably the Matador WMA). "Too wet to run our second round of quail roadside counts this week at the Matador; a condition that I will never complain about (the too wet part). Based on our first round of roadside counts conducted the week of Aug. 13th, I would say we have 20-25% of the birds we had last year on the Matador WMA. We had a great winter and early spring, but May through mid-August was generally dry and/or hot. We have received about 5" of rain over the past dozen days or so. Right now I would give the upcoming season a 4 or a 5 here. I suspect the Gene Howe WMA up in Hemphill County will be about the same; maybe a tad better at a 5 rating (more timely rains). Very dry early in the western South Plains (Yoakum Dunes WMA west of Lubbock). However, good rains in late June/early July and then again in late July through mid-August. Range conditions are good to excellent with several broods seen during mid-summer (both blues and bobs). I would rate that area a solid 5."

Loyd Woodward reports from the Reserve Ranch in Kent County. "I'd give it a 7 out of 10—not as good as last year. I thought conditions were perfect for first hatch which proved not to be the case for both quail and turkey. Both are still attempting 2nd and third hatches with the expected decreased numbers of chicks and poults. I am seeing all age birds from the spring hatch in early June to one week old birds."

James Lewis is a range conservationist with NRCS in Dickens County. "I've seen very few coveys and they averaged less than about 7 birds. Later in July, I saw several small coveys of adult birds (4 to 6) which appeared to have given up on reproduction. Other folks I visited with seemed to see a fair amount of coveys, but the covey sizes appeared to be small (6 to 8 birds). Based on what I've seen so far, I'm just hoping to have an average year with a score of 5."

Bob Kilmer reports for the Matador Ranch in Motley County. "We just have started getting moisture in the last 3 weeks on the ranch. The northern part of Motley County (Flomot north received adequate moisture in May/June but south of Flomot, very little). Look at the cotton crops and it gives you an idea of moisture (most of Motley County lost their cotton). Pasture conditions were dismal May/June until here in the last 3 weeks and we have done an about face on grass growth. All this points to all the factors that affect a hen's ability to hatch her eggs. Les (our wildlife manager) spoke to the guy who runs dogs for us, Ty Barkley and he is saying it would be a 7-8. He has been working some young pups and said he has been able to get on coveys pretty quickly. Les is saying he is more conservative and it is more a 6-7; I may be even more conservative and say it is more a 5-6. The size of coveys we are seeing now is more 10-12 birds. Last year was 16-20 birds."

Keith Holcombe reports from Stonewall County. "On my place and many, many acres I am on in Shackleford County there are as many quail sightings as last year, just very small coveys over all - five birds is typical sometimes less."

Brad Ribelin reports from central Stonewall County. "I will rate it a 3. Last year in the early evening driving around there were many panic stops due to quail in the road this year not so much. Also morning covey calling is way down. The pastures look great with lots of native grass seeds including hackberry seeds in abundance this year that I have not seen in previous years."

George Allen reports for the Circle A Ranch in Archer County. "What we're seeing is not a pretty picture. Drove a little over 8 miles of road we feed weekly from 6:15 to a little after 7:00 pm saw only 7 groups of quail; 4 groups were pairs and 3 coveys with only 5 to 8 birds. Last year on this same drive in late August we saw 17 coveys with 15 to 18 birds per coveys. We drove this loop in mid-July and also counted 17 groups of quail with about half being pairs. We are not seeing nearly as many birds as we had before Aug 1. Our cover has never been better and we have a lot of insects so perhaps we are not seeing the birds and they may not be coming out to feed—at least that's what we hope. Based on our current observation I have to rate the prospects for this year a 4 and that may be optimistic."

An anonymous observer reports from Lynn County. "Very uncertain report because we are seeing a smorgasbord of ages and covey sizes including singles and pairs. Maybe too early to report but does not appear to be as many birds as last year. Keep in mind, last year was the most birds I can ever remember. Last year we were pointing a minimum of 30 coveys a day and a maximum of 42. If I had to guess I would expect 60% of last year's population."

Cade Bowlin (current grad student, QM '17) reports from his home in Jones County. "Had a very wet spring and summer and a saw a late freeze the first of May. Saw good numbers of pairs early and still seeing them but only two broods each of which had 4-6 birds. Carryover seems good but little production. However, with the incredible amount of rain we've received, the immense vegetation may be negatively impacting detectability of broods. Looking to be about an average or slightly below year for us this season."

South Texas

Mike Petter (QM '05) reports for areas around Atascosa County. "As I begin this, I am reminded of the first QuailMaster class session where we watched in shock as Hurricane Katrina ravaged the Gulf Coast. Watching what is unfolding now in our space is equally shocking. I am reminded of resiliency, of people, and of nature. Quail are no different! I'd like to say that rain is always good for bobwhite quail ................... I'm sure you can guess what the end of that statement is! I cover lots of area in my work, and I was excited to hear quail whistling early spring in our mitigation bank site in Chambers County south of Winnie. (This sidebar note is for those who could survive the flood!) South Texas is my real report area, and I have been impressed with numbers around my home ranges of Frio and Atascosa Counties. I am comfortable reporting potentially high numbers of 8-9s in Frio County, particularly the northern end of the county. Atascosa County may only get an 8 this year but that is still pretty good. I live outside of Pleasanton, and each morning I hear calling birds. After this recent rain event which was no Harvey (thanks to the rain gods) I heard 'em pick it up again. South to Brooks County and Duval County, we have heard plenty of quail, but would score Brooks an 8 and Duval a 6. And for a high point, we are currently doing a chemical application in Karnes County near Fashing, and we are having to keep our chemical off quail! Birds abound on this tract, and the habitat has a good mix of the grocery cart and cover. It just needs some reduction in woody cover density, but surprising it has great numbers. That area has had good histories, probably due to a dab higher rainfall, and this year it will rate a 9 to 10."

Irvin Welch (QM '07) manages several ranches near Hebbronville (southern Duval/Northern Jim Hogg). "I expect a solid 8 this year. This will be our 3rd year running with average to above average rainfall. We were fortunate to get rain every time we were drying out and really needed it. We had lots of chicks on the ground early and have maintained our bug populations throughout. I saw a brood of birds just barely able to fly this week. I know it has been somewhat spotty on rainfall around us. I see places that have missed rainfall are pretty burned up, so I am sure my 8 may not apply to the region as a whole. "

Andrea Bruno (QM '13) is now a doctoral candidate at TAMU-Kingsville and has been doing exhaustive helicopter surveys on the East Foundation's San Antonio Viejo Ranch in Jim Hogg County.She reports "I predict a 7-8 across much of the ranch. Winter density estimates in December 2016 were on average just below a bird per acre. I would predict similar conditions this year if we receive good September rains, as much of August has been hot and dry so far."

Chase Currie reports for a ranch in Dimmit County. "I'm giving it a 5."

Ronnie Howard reports from San Tomas lease near Encino. "I'm calling it a 6-7 year, as good or better than 16/17, not nearly as good as 15/16.

Bill Rauch manages a ranch south of Hebbronville. "Sorry for the late report. We flew our general ranch survey last week. Our quail numbers are down 55% from last year. I would estimate this year's production, from our trapping effort, average. I think the overall opinion will be disappointment with the numbers in South Texas, but we are still in good shape. Memories are short and the years of drought have long been removed from most people's minds and replaced with 2-3 hunting seasons of sheer joy. This might be a large hurdle for some to overcome, i.e., 'back to reality.' I would estimate the upcoming quail season for Jim Hogg/Brooks counties in South Texas as a 6. The last two seasons were 30-year, all-time highs for quail numbers in South Texas. Covey encounter rates from our hunting efforts during the past two seasons have been off the charts. Quail production during the summers of 2014 and 2015 provided the huge boom to population numbers. The 2016 summer quail production was disappointing, but a large carryover from the winter proved to make up for the lack of production during last year's hunting season. Even with excellent carryover again from this past winter, overall quail numbers will be down from last year. Quail are not built to survive much past two years. This, in addition to the low quail production we experienced last year, is the driver for the overall numbers being down. Although quail production at the ranch is better this year, I believe we would need to experience twice the rate of production to return us to the densities of the past two seasons. While all of this may sound discouraging, we are not returning to the "cellar" of quail hunting. I believe the quail population at the ranch are in line with an "average" or "normal" population for South Texas, if there is such a thing. I expect we will average ~2.5 coveys per hour of hunting. In most years, prior to the last two, this would be considered excellent hunting! This average would still be better than 9 of the past 16 seasons I have experienced at the ranch."

Blues

Tommy Holt provided his quail outlook for northern Reagan County. "Strong! Hatches were good but not too large, about 3-7 per covey. Much stronger around the house and barns!"

A.J. Brune of Midland reports from his ranch in Glasscock County. "My estimate for this year's bird crop is in the 7 range. I have seen thumb-sized chicks as recently as the first week of August and continue to see pairs of bobs and blues. In the past couple of months our cover has increased dramatically after several timely rains."

Billy Cole reports for the Flag ranch in Ector County. "Quail number is a solid 10 and still seeing new hatches, plenty of cover and feed. Should be a banner year."

Brad Bates (QM ''07) reports for country south of Midland. "Forecast currently is 5 on scale of one to ten. If late season rains continue, forecast could jump to 6. 2017 had poor nesting success until late July due to poor rains.

Gregg Blain reports from the K-Bar ranch is in Ector/Crane counties. "This year so far looks like an 8 but not sure as seeing lots of pairs with only 2 to 4 chicks. I think we had a good hatch but a reduced survival."

Eddie Everett (QM '17) reports from Upton County for the Quail and Cross L Ranches. Quail and Cross L Ranches have both received excellent rainfall and it continues to date. Quail numbers are high on both ranches. Maybe equal to last year's banner crop. Of quail that I could identify there were probably six juveniles for every adult observed. I have noticed that covey size has decreased from last year but not by much. My forecast is a strong 9. Jesse Wood (also QM '17) is thinking 8.5. Obviously this is for scaled quail numbers, but worth noting that I observed more bobwhite coveys this year than in the previous four."

Michael McCulloch reports from 3 ranches in general vicinity of Ft. Stockton. "I'd rate the Osoba Ranch Company (Brewster Co.) a 10. McCulloch Land and Cattle Company in Pecos County also a 10 for blues. Yucca Vista Farms in Midland County a 10+. Largest congregation of blues and bobs ever seen on this farm."

Ron Helm reports from near Plateau (Culberson County). "Saw pairs maybe the earliest I've ever seen them, back in May. LOTS of pairs coming off of 2016 crop. June was exceptionally hot and dry. Seemed to put the brakes on. July rains came and we've stayed in fair to excellent shape since. Hatch numbers are low. 4-6 chicks per hatching pair would be on high side. Saving grace is that there are lots of pairs. Nice rains in last couple of weeks is going to set us up for a good summer ending. Forecast a 7.5 on us."

Philip Carter (former grad student) works for the NRCS in Lea Co., NM. He reports "general observations in this area indicate an 8 – seeing lots of chicks this year, both bobs and blues.

Bill Calton (QM '10, '11) reports from near Portales, NM. "I'm going with a 9 for my spots in Roosevelt County, NM. I'm seeing lots of quail. I talked with the foremen of two of the family ranches and both reported seeing a lot of birds. Our rain has been the best I can remember. I saw quite a few broods that I estimated hatched about July 1. The good moisture does not extend too far west in NM. Roswell still looks very dry."

Brian O'Dell reports from a ranch in Sierra County, NM, that is home to three species of quails. "I'm giving Gambel's and scaled quail a 9; Mearns' quail at 4."

And from the Eyes in the Skies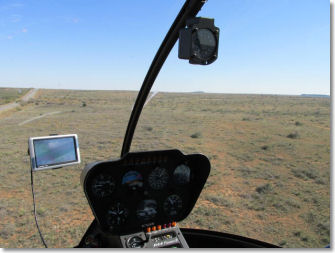 I always count my area helicopter pilots as good sources of information on quail abundance. They see hundreds of thousands of acres of west Texas while working cattle, flying deer counts, or conducting predator control. Kyle Lange of Lange Helicopters in Mertzon passes along his forecasts for various counties: Coleman (10), Irion (7), Reagan (11), Upton (9), Coke (7), Stonewall (10), ,Crockett (5), Scurry (9), Schleicher (6), Brewster (10), Jeff Davis (9), Presidio (9), Crane (8). Mackey McEntire of Concho Aviation in Sterling County calls it like this. "Seeing a good many coveys everywhere but covey size very small (4-6 birds). From Sterling Co. west, blues seemed to be doing much better than bobs. From Sonora to Kent range conditions are better than I've seen in 20 years—they should have the most improvement in quail production. Area from Sterling north to Post could be nearly as good as last year. Dusty Whittaker of Whittaker Flying Service in Childress replied succinctly: "10."

---
Field Day to be rescheduled

This fall's field day is being rescheduled for Spring 2017, probably late-May (exact date TBA). This summer's dry weather made "showing new things" difficult, and I'm not one for inviting the troops in if there "ain't oats in the bucket." Besides, a May field day will mean we're surrounded by calling bobwhites.

---
Song of the Month

For the Good times by Ray Price.

---
RPQRR's Wish List – Can you help?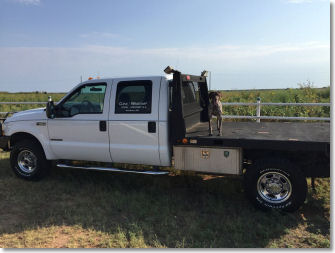 Our support for quail research comes almost exclusively from private donors. Perhaps you would like to help us help quail. We have need for various pieces of equipment. If you would like to donate, RPQRR is a 501(c)(3) nonprofit foundation, so your donations (cash or in-kind) are tax deductible. Alternatively, if you'd like to make a cash donation and have it earmarked for one of these items that's great too. Thanks to Cleve Wagstaff from NC who recently donated a used Ford F-350 work truck in good condition. Here's our current list of needs:

| | |
| --- | --- |
| Item | Need |
| ¾ ton pickup truck | Pulling trailers, carrying pumper unit for prescribed burns |
| 100-hp tractor | Food plot preparation, shredding |
| 15' batwing shredder | Shredding |
| Shop-style drawer toolbox | Tool storage |
| Rear-tined PTO tiller | Renovating spreader dams |
| Flagpole | Demonstrating our pride |
| Sea container | Storage of equipment |
| 12-ft tandem disc | Discing, field prep |
---
Quail calendar
October 5, first-ever "Urban Quail Appreciation Day"; San Antonio; contact Helen Holdsworth fmi at hholds@aol.com or (210-884-3712)
October 28, Opening Day of 2017-18 quail season.
---
From our Facebook page

See intern Trenton Dragon's post of 18 Aug for his contribution to the RPQRR . . . now that's service above and beyond the call.

---
466,151 -That's the number of Facebook views from a post of a coachwhip snake consuming a rattlesnake. See the post from August 1. We didn't take the photo; Max Eschelberger from Miles, TX did, but it went viral after we posted it. Thanks for sharing Max!
bated; adj., "in great suspense; very anxiously or excitedly." See Rick Snipes' quote in his quail forecast.
Got a new e-mail address? Please [Click Here] to update your information if you wish to continue receiving e-Quail.
Forwarded from a friend? Please [Click Here] to sign up for the RPQRR e-Quail Newsletters!