A Lodging Place
Member Care for Missionaries | Debriefing | Counseling | Spiritual Formation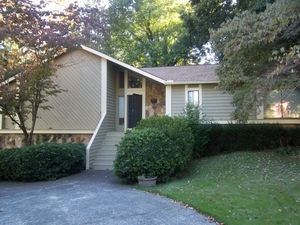 Oh, that I had a Lodging Place for globe-trotting servants... Jeremiah 9:2
Kitchen and living room Master Bedroom Children's room


Greetings to all you mission-minded people!



A Lodging Place

is a place for debriefing, healing and restoration. This two bedroom, fully furnish apartment is now available for cross-cultural workers to receive member care services in Atlanta, GA.



A Lodging Place

was started by Beverly Richardson, Ph.D., a licensed Christian Counselor with the Georgia Board of Examiners. God birthed in Beverly a desire to begin the ministry of Member Care because of her own cross-cultural experiences in Kazakhstan.

Beverly worked for three years at The Well Member Care Center in Chiang Mai, Thailand, then with Heartstream Resources in their residential programs and overseas retreats for workers.

A Lodging Place

is the next journey in her Member Care Ministry.

Here's what some of those who have experienced Beverly's ministry had to say:
Thank you for your part in our adjusting to God's new plans. We appreciate your heart for Him and for us!
Beverly has passion that matches her gifting to help missionaries on and off the field to thrive and not just survive. She is a wealth of resources and tools that have helped us to navigate the many challenges that face any cross-cultural worker. We are grateful for Beverly's extensive training, years of experience, prayer counseling, wisdom, discernment, and her ability to speak the truth in love. Our family has greatly benefited by pre-field counseling, debriefing and check-up evaluations. We highly recommend her services to anyone who wants to run the race with excellence and perseverance.

Services at A Lodging Place that your cross-cultural workers can benefit from:
Le Rucher five day debriefing - addressing issues such as burnout, stress, grief, loss, transition and re-entry. You may read more on the importance of debriefing here: http://www.missionarycare.com/brochures/br_debriefing.htm

Intensive Counseling sessions - length of time dependent upon the need

Spiritual Formation/Direction - learning ways to connect with God and seeing where God is in your journey
Beverly is also available to go to the field when that is a better option. You can find out more about Beverly's experience, training and call to serve those who serve, along with costs for these services, by going to her website: www.newsongchrisitancounseling.com

Beverly can be contacted through email at newsong7@hotmail.com, or by calling 770-310-5855. If you'd prefer a "face to face" meeting, her Skype name is: beverly.richardson1 References are available upon request.
I look forward to coming alongside your cross-cultural workers to help them be more effective in fulfilling the Great Commission to "go into all the world."
Loving Serving Him,
Beverly Richardson, Ph.D.