Library News for Undergraduates:
Research Week Edition


Upcoming Events @ the Libraries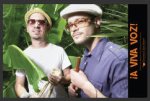 Dance in the Library!
Tomorrow April 8th from 7-9pm, join the Benson Latin American Collection for our eighth annual ¡A Viva Voz! celebration of U.S. Latino Culture with an evening of music and dance featuring Ocote Soul Sounds (members of Antibalas, Brownout and Grupo Fantasma). The evening will include a brief presentation by T-Kay (Hip Hop Hooray, KOOP 91.7 fm) and reception with light refreshments prior to the music and dancing.

Research Week Science Study Break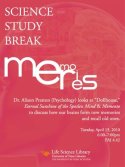 ---
Research Week, April 12-14th

Visit the UT Libraries Fair on April 14th for free food & fun!
The

School of Undergraduate Studies

and the

Senate of College Councils

present

Research Week

, a celebration of undergraduate research and creative activity across campus, April 12-16. Visit the

Research Week website

and click on

Calendar of Events

to learn all about the week's activities.

On Wednesday, April 14, the University of Texas Libraries presents the 2nd annual Libraries Fair from 11:30am-1:30pm on the PCL Plaza. Each of our Libraries will host a table featuring a game or other activity with the opportunity to win an assortment of prizes. Free food will be provided while supplies last. Learn about the resources and services available from the Libraries across campus. We look forward to seeing you there!

When you're finished learning all about the Libraries, head across Speedway to the

Longhorn Research Bazaar

on the Gregory Plaza from 11:30am-2:00pm to learn more about research opportunities on campus

.
---
PCL Locker Changes
You may have heard about a recent rash of thefts from PCL Lockers in the Daily Texan or CampusWatch. The Libraries are considering whether or not to continue to offer locker service in PCL in the future. A final decision has not been made, but no matter what the ultimate decision is, the lockers must either be removed from the building or relocated to a safer location within the PCL over the summer months.
So what does this mean for you? If you already have an assigned locker, you should have received an email asking you to remove the materials by 5pm on Tuesday, June 1, 2010. We've also suspended locker assignments and renewals for the spring and summer.
Watch this space, Twitter, or Facebook for more information about future decisions made about the lockers. If you have any comments or questions about the lockers in the PCL, please contact Stephen Littrell, s.littrell@austin.utexas.edu, 512-495-4401.
---
Tell us what you think about us... really!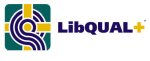 Have you received an email from the UT Libraries asking you to participate in our LibQUAL Survey? If so, you have been randomly selected to tell us what you think about the UT Libraries. It will only take a few minutes of your time, and it will help the Libraries determine how best to improve services for you and your fellow students and faculty.


As a bonus, student participants will be entered into a drawing for one of two Apple iPads or an Amazon Kindle.
We look forward to hearing from you!
---
New service: MyiLibraryAudio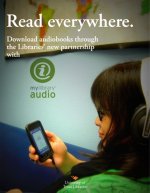 If you're a fan of podcasts, books on tape, multitasking, or all three, you'll be pleased to know the UT Libraries has just subscribed to a new audiobook service call
ed
MyiLibrary Audio
! The collection currently include more than 400 titles
including popular general fiction, literary fiction, classic fiction, mystery, biography and creative non-fiction and we're adding more all the time.
Listen to samples and then, if you like what you hear, download the audiobook to a mobile device such as your iPod or smartphone, or to your own computer or laptop
.
Currently the only way to search for titles is through the
MyiLibrary Audio
database, but in the coming months, you'll see these book available through the
Library Catalog
as well.
Here's a small sample of what you'll find:
Classics
:

Sherlock Holmes

,

The Hobbit

, and multiple titles by Jane Austen.

Contemporary fiction
: titles from John Grishman, Haruki Murakami, Dan Brown (

The DaVinci Code

) and Lauren Weisberger (

The Devil Wears Prada

)

Non-fiction
: autobiographies from Lance Armstrong, Barak Obama, Maya Angelou, as well as investigative pieces of non-fiction.
---
Finals Time: the PCL goes 24/7 again
Don't panic, but it's almost that time again for the PCL to be open 24 hours to accommodate all your research needs!
The Perry-Castañeda Library will be open continuously beginning at 7am on the second to last Friday of classes, May 1, and extending through 7pm Tuesday, May 19.

---
Catch Up on Summer Reading or Research with Summer Library Priveleges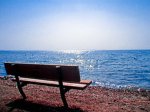 Summer may seem like a long way off, but registration for summer classes, summer internships, or study abroad are around the corner. If you're taking classes, you'll have the same access to library resources as you did during the Spring, whether you're on or off campus.


If aren't enrolled for any summer classes or are graduating this May, you're also in luck!
The University of Texas Libraries offers summer privileges to UT Austin students who were enrolled for spring but who are not enrolled for the summer semester. Library services available include:
regular student check-out privileges

access to Interlibrary Services

access to most University of Texas Libraries electronic resource
---
Name our newsletter & win $10 to the Co-Op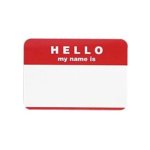 This is the final Library News for Undergrads this academic year. Thanks to everyone for reading and participating in our trivia contests. We'll be back in the fall with more information you can use, but we need your help.



Library News for Undergrads is not a very good title. We know this. We're convinced one of you has a better idea. So we're asking you...

If you could rename this library newsletter featuring news specifically for an undergraduate audience at the University of Texas, what would you call it?

We're looking for your most creative ideas -- feel free to provide us with more than one title.

Click here to submit your answer. If we choose to use your idea, you'll get the $10 University Co-op Gift Certificate. Entries will be received through Friday, April 16. If we choose your title, we'll let you know by Friday, April 23.

Good luck on finals and have a great summer! See you in the fall!


+