Welcome to UT!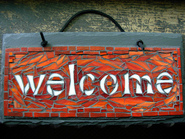 We'd like to extend a very special welcome to all the new
subscribers who we met over the summer at Orientation. If you'd like to change your subscription email to your new UT email address, just email us at msitar@austin.utexas.edu
with your old address and new address. We'll make the update before the next issue.
Wondering how to get an
@utexas.edu
email address? Just visit the
UTMail website
to create an account.
---
Get Research Help Any Time, Even Late Night

Everyone's got their own preferences for a study spot - the gentle hum of a coffee shop or pin-drop silence of a quiet floor. Similarly, we realize everyone's got their own inner clock for when they feel ready to start their research and we've made it as easy as possible for you to get help doing so - no matter when you start! Our Chat with a Librarian service is open Sunday - Thursday until midnight. Librarians from UT-Austin are happy to help answer any questions you might have.
We can help you find books, articles, and DVDs, as well as help you with citing your sources, evaluating information, picking a topic, and even scheduling a time to get more in-depth one-on-one help. And the best part? You can ask us from wherever you are - your dorm, the SAC, or even while you're home on break or studying abroad. Just log onto the
UT Libraries chat page
and start asking away.
---
Research Help & Check Out Desk: The Place to Ask in PCL
Come by to see us at the new Research Help & Check Out service desk in the PCL Lobby! The desk combines services previously provided at two separate desks that were situated on opposite sides of the PCL Lobby. The new desk is staffed by librarians who can provide research assistance as well as check out library materials and equipment. We look forward to seeing you there!
---
A Leisurely Way to Borrow: Materials Retrieval
As you're rounding up books for the new semester, remember that you can request eligible items be sent to your library of choice for pick-up in 3-5 business days. If you need it faster, you'll want to go check it out on your own; but if you aren't in a hurry, ask us to get it for you!
Our Materials Retrieval service is free of charge, saves you time, and can be easily accessed using the "Request" button in the Library Catalog. More information about the services is available on our website.
---
Upcoming Events: Open Access Week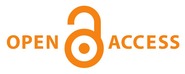 Join us October 21 through October 25 as the Libraries host a series of events to celebrate Open Access Week. Open Access Week is a global event in its 6th year that promotes unrestricted access to the results of scholarly research. Keep an eye on the
Libraries Calendar
for details about a Wikipedia edit-a-thon, movie night, and panels. You can also follow the hashtag #utopenaccess on Twitter for more information.
We add new events and classes all the time, so check the Libraries Calendar to find out about what's happening at the Libraries.
---
Stash Your Stuff @ the PCL
Students are eligible to apply for a (free) year-long locker assignment on the third floor of PCL.
Apply online
beginning Wednesday, September 11th at 9am through 5pm on Friday, September 13th.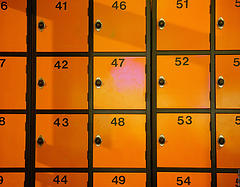 Lockers will be assigned by a random selection process and you'll receive notice of your application status within 2 to 3 weekdays after the end of the application period. Click
here
for more information about the lockers and application process.
---
Collaborative Commons: A New Communal Use Study Space in PCL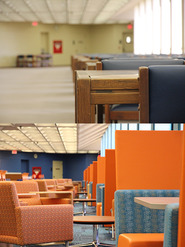 Using input collected from students last year, we've created a new color-drenched space on PCL's Level 5, the collaborative study floor, that spans the length of the window wall overlooking the heart of campus (next to the 5S stacks area). You'll find walk-up open-area technology access, 150 additional outlets, mobile whiteboards, and fun, flexible furniture adding 150 more seats. An official roll out event for students will be coordinated with the mid-October kick-off of PCL's 24/5 hours for the Fall semester.
---
New Student Study Space @ The Benson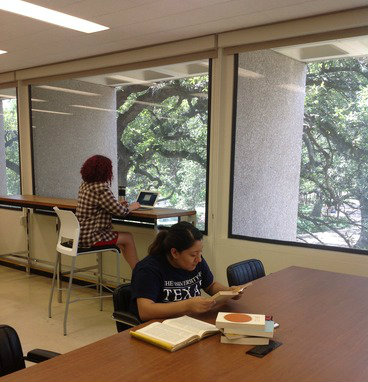 The Benson will be opening the semester with a brand new student study/research space complete with wired tables, picture windows along the entire wall and shelving that students studying Latin America or Latinos in the U.S. can check out to use for their research materials.
---
Featured Resource: NoodleTools
NoodleTools
allows you to format citations for your paper in MLA, APA, or Chicago style and print or send your completed bibliographies to a Word document. It also allows you to create bibliographies for multiple papers or projects and keep them separated and organized. This useful resource also features electronic note cards you can use to separate your own ideas from those you've found in your sources.
You can use NoodleTools to write outlines for your paper, create a to-do list to help keep you on track, and even work with other team members as your NoodleTools account can be linked with GoogleDocs. No matter whether working solo or in a large group,
NoodleTools
is sure to help you keep your ideas and citations organized and help you format all those citations correctly!
---
Connect with Us!