Crunch Time is Coming & the UT Libraries Can Help!

It's coming...the crunch of deadlines that occurs as the end of the semester approaches.
We know what that's like, and the UT Libraries has launched our annual
Crunch Time
initiative November 4th-15th to promote the ways we can help eliminate barriers and smooth the road to research success.
Did you know the Libraries has subject specialist librarians who can meet with you and show you how to find resources for papers and assignments? Visit a Crunch Time location to learn more about our databases, schedule a research consultation session, or just check out a new place to study.
If you take the fun quiz about our services on the Libraries computers, you'll be entered in a prize drawing. And in PCL, we've partnered with University Health Services to share best practices for healthy snacking during stressful times.
---
Therapy Dogs Study Break During Finals!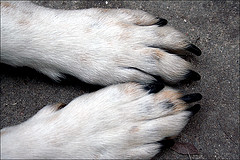 Stop by PCL during finals and make a new furry friend!
We'll be hosting our dog pals from Austin Dog Alliance at the beginning of December to help you chill out and relax as you prepare for the end of the semester.
Pet a pup, make a button, chill in a massage chair, and grab a snack. More details coming soon!
---
Library Selfie Contest #utlibselfie
We've all done it - distracted ourselves from the task at hand by taking our own photo. Let's celebrate this time-honored tradition of procrastination with a contest.
We want to see your best library selfie, whether it's a late-night 24/5 PCL picture, an artsy photo at the Fine Arts Library, or a scholarly snapshot at the Life Science Library. Tweet or Instagram your selfie with the hashtag #utlibselfie to enter or email your pic to msitar@austin.utexas.edu.
---
Featured Resource: Birds of North America Online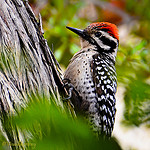 Birds of North America Online
is a database dedicated to providing information on all of the many species of birds found in the United States and Canada.
From the
Boreal Owl
to the
Kentucky Warbler
to the
Hawaiian Goose
, Birds of North America gives detailed information for each species including their behaviors, nesting habits, and migration patterns. They even have an audio gallery where you can listen to different songs of the birds and also an image and video gallery showcasing different species' behaviors and plumage at various stages of their lives.
Birds of North America is managed by the Cornell Lab of Ornithology and the American Ornithologists' Union. You can search for different bird species by their common name or their scientific name. Birds of North America Online is a great resource to consider if you're studying a particular North American species of bird or if you're a bird enthusiast!

---
Science Study Breaks
Need to take a study break, but want to stay in the academic mindset? Check out past programs of the Science Study Breaks program on the
University of Texas YouTube channel
. In
each program of this occasional series
you'll hear faculty members discuss realms of scientific possibility, evaluate presentations of science in popular culture, or mercilessly mock bad science and worse screenwriting. You'll also sharpen your Bad Science Detector and discover library resources you can use to check the facts. So, go ahead and take a study break - you just might learn something!
---
Collegium Musicum Fall 2013
November 22, 2013 - 7:30pm
Join the Collegium Musicum, an extracurricular, student-run choir at UT, for our free Fall 2013 concert "America, Of Thee I Sing!" at 7:30 PM on Friday, November 22nd. They will be featuring pieces ranging from Sacred Harp songs to a psychedelic pop arrangement. Performing a cappella works spanning five centuries in many different styles, the Collegium Musicum will be singing music by composers hailing mainly from our very own nation: America! Hear them sing about freedom, heaven, love, and Texan gals!"

---