Celebrate Research Week 2011 at the Libraries' Fair!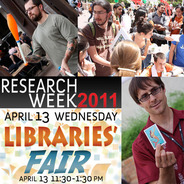 Do you like cotton candy? Do you like games? Do you have questions about the University of Texas Libraries? If you answered yes to any one of those questions, you should join us outside on the PCL Plaza (21st and Speedway) on Wednesday, April 13 for the University of Texas Libraries' Fair. The fun starts at 11:30am and continues until 1:30pm.
Each of the University of Texas Libraries will host a table, with some offering games you can play to win an assortment of prizes. A preview of just some of the fun that awaits you:
Want to impress everyone with how well-read you are? Stop by the PCL Table and play our Guess the Author game!
Have a real eye for architectural details? See the friendly folks at the Architecture and Planning Library table for some visual architecture trivia.
Interested in trying out some new technology? Our Technology Integration Services staff will have an iPad and other technologies we're using to improve library services available for demos.
Free cotton candy and games for all, all in celebration of
Research Week
. We hope to see you there!
---
Think the future of free online news is Wikinews? Think again!
Are you fretting over the day that newspapers like the
New York Times
begin charging for digital content? Does this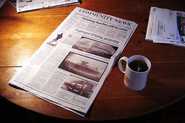 mean poor students are on their way to leading a life of ignorance? Calm down! You still have plenty of options for accessing newspapers online- just use the resources at the library.
Factiva: Factiva provides access to articles from the biggest names in daily newspapers. It will provide the entire text of the original article as it appeared on the website, but, sadly, without charts, pictures, blogs, comments or other multimedia content. You'll be able to email, download or print from within Factiva to access the article. Watch this quick video on how to access the current day (or week's) NYTimes.
LexisNexis: LexisNexis provides similar access as Factiva, but makes searching via section or keyword a little bit easier. Here's a quick video on how to search it.
LibraryPress Display: You won't find the New York Times here, but it does make the entire text of over 1700 newspapers from 92 countries in 48 languages available. Issues of these papers go back 60 days; archives of these papers may be found in other databases that the libraries have. See the embedded video tutorial on the linked page for more help.
If you still can't find what you're looking for, don't start panicking again, just
ask a librarian
. That's what we're here for!
---
You Deserve a Break!
Work on your Bad Science Detector skills with
Dr. Misha
Matz
, who will discuss the biological fantasy and reality in the film
Avatar
in the next installment of the Life Science Library's
Science Study Break
program. Join us Wednesday, April 13th at 6:00PM in Garrison Hall 0.102. You will also discover library resources you can use to investigate any questionable information you see in movies, on TV or anywhere.
Can't get away from the books, smartypants? Video of
past Science Study Breaks
are available online to watch anytime. Have an idea for a Science Study Break? Email roxanne.bogucka@austin.utexas.edu with the subject line Science Study Break.
---
Featured Resource Showcases Circus Freaks, Magic, and Music Halls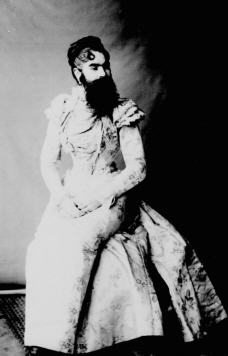 This issue's featured resource is the
Victorian Popular Culture
database. The Victorian Era was not all ballrooms, high society and morality. Check out Victorian Popular Culture for photographs, posters, books and more on anything vaudeville.
---
The PCL Goes 24 Hours!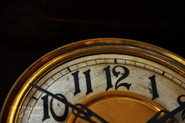 Don't panic, but it's almost that time again for the Perry-Castañeda Library to be open 24 hours to accommodate all your research needs!
The PCL will be open continuously beginning at 7am on the second to last Friday of classes, April 29, and extending through 7pm Tuesday, May 17.
---
Catch Up on Summer Reading or Research with Summer Borrowing Privileges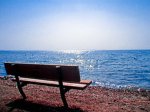 Summer may seem like a long way off, but registration for
summer classes
,
summer internships
, or
study abroad
are around the corner. If you're taking classes, you'll have the same access to library resources as you did during the Spring, whether you're on or off campus.
If aren't enrolled for any summer classes or are graduating this May, you're also in luck! The University of Texas Libraries offers summer privileges to UT Austin students who were enrolled in and completed the spring semester, but who are not enrolled for the summer semester.
Library services available include:
regular student check-out privileges
access to Interlibrary Services
access to most University of Texas Libraries electronic resources
If you still aren't sure, you can always
Ask a Librarian
!
---
Research and Win!

We're giving away some free drinks at Prufrock's, the coffee shop at PCL, to one person who correctly answers this question about our
Science Study Breaks
program:
Submit your answers
here
by April 25th and of the correct answers submitted, a winner will be selected by random drawing and notified by email. Questions? Email us at lib-instruction@utlists.utexas.edu. Thanks for reading... until next time!