Hi Dr. R,

Last Fall the African Good Samaritan Mission made a leap of faith as a non-profit organization, in starting the renovation of a rural elementary school classroom block building in West Africa, as our ministry's first Mission project. I was away in Africa until early Spring 2009 to supervise the school renovation project.

First Mission project --Well, we finished plastering and painting, and brought smiles to the faces of the children and their teachers.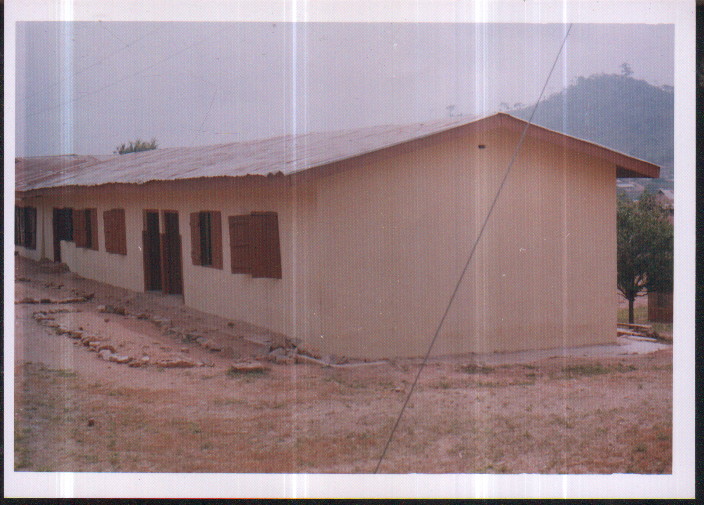 In addition, we were able to distribute school supplies to the children as school started in January, thanks to our international managers who donated several bundles of notebooks, pens and pencils!.

Looking Forward--This year, in November , I will be leaving for Africa to supervise the next Mission project. This time we hope to finish the inside painting of two of the old classrooms in the rural elementary school classroom block which we were not able to finish last year due to shortage of funds. In addition, we will be focusing on our new projects including our Hope Scholarship fund as noted under future projects below.

Also, last year we were dependent on using the personal SUV car belonging to our international manager. To become more mobile, we need to have a vehicle for transportation, more precisely an SUV that can face the bad condition of the rural roads.

Future Mission projects!!

1. Classrooms Painting
2. Hope Scholarships

It is obvious that education plays a central role in breaking the cycle of poverty. Our scholarship will give poor children who are brilliant, the opportunity to obtain high school education, and dream of a better future.
Our HOPE Scholarship stands for Helping Overcome Poverty through Education. Currently the sponsorship for a child cost about $200 per year, and this will keep each child in school by paying tuition, providing books and uniforms, and after school coaching.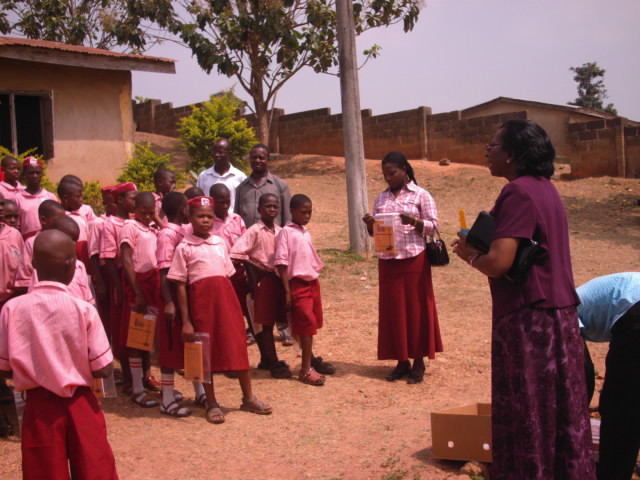 Not many people can visit Africa to see the extent of the effect of poverty, and the need for education. But you can help the African Good Samaritan Mission meet these needs. Your assistance by your donation means so much to our Mission, but even more to the children in the poor rural areas of Africa that will be benefitting through your kind donation.
For our campaign fund this year, we are hoping to raise $15,000 , which will go towards future projects, and transportation in the rural areas.

Please help us "Spread the Word", by 'telling- a- friend', and through forwarding this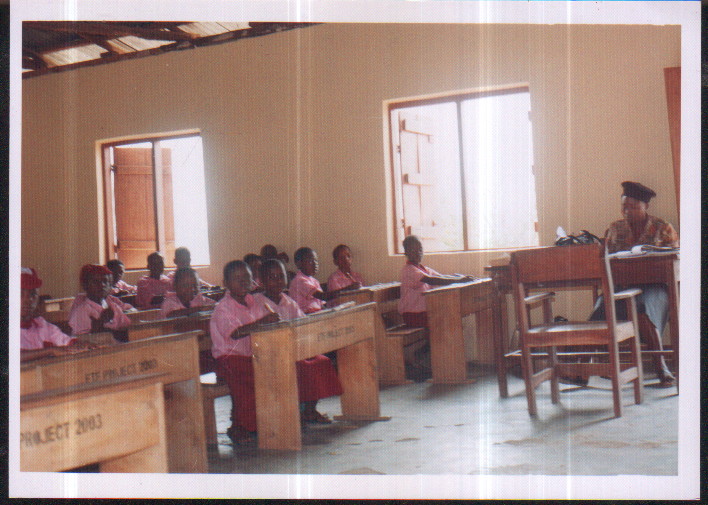 email to at least 5 friends . You never know who the Lord may be leading to help this Ministry in meeting the needs of these poor children in Africa.
For more information visit our Website at: www.agsmission.org
How can you help?
You can decide to sponsor a child, or donate towards renovation projects. If you can't sponsor a child you can contribute to the Hope Scholarship fund.
However, if you can sponsor a child ,the picture of your sponsred child will be sent to you in Spring when I return from our Mission project. You will also receive yearly report cards on the child you sponsor. You can decide to sponsor a girl or a boy, but the most area of need is with girls, who often drop out after elementay school education.
Please contact us by Email at info@agsmission.org for more information.
Please help to DONATE online or Donations can also be sent by mail to:

African Good Samaritan Mission
c/o Ms Doyce Hayth, 6700 150th Ave N, #522.
Clearwater. FL 33764.

No amount is too small . We appreciate your support!
Looking forward to sharing our progress with you in Spring 2010.

Sincerely
Dr Rosaline Olade
President , African Good Samaritan Mission