Hello, Evan
Welcome to the fourth issue of The Digital Beyond's email newsletter. It's been a fairly quiet summer, but that didn't stop us from pulling the best information for you today. Enjoy!

Top News
Latest from The Digital Beyond:

SXSW Voting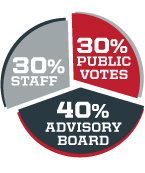 There are a handful of digital afterlife-related proposals
at the 2012 South By Southwest Interactive festival
,

but w

e need votes and comments to make sure these proposals are accepted for the event. All you need to do is visit the links below and click the thumbs up button. Make sure you create an account and verify your email address to ensure your votes are counted.
Digital Immortals: Preserving Life Beyond Death
Evan Carroll, Adele McAlear, Bill LeFurgy, Adam Ostrow
Robot Panelists, AI, and the Future of Identity
John Romano, Walter Remus, Bruce Duncan, Ben Goertzel
Obama & NSTIC: All Your IDs Are Belong To U(S)
Dazza Greenwood, Kaliya Hamlin, Aaron Titus
---
Article in Trusts & Estates



We're published in this month's edition of Trusts & Estates, one of the premier journals for estate planners. In the article, co-authored with Jean Gordon Carter of Hunton Williams, LLP, we present an overview of digital assets and provide sample language for incorporating them into estate planning documents. The article is available only to subscribers, but you can read a preview below.
Read the preview »
---
Legal Focus: Defining Digital Assets
As we ask the legal community to begin addressing digital assets, it's important for us to have a solid definition. In our latest article we present the problems with defining digital assets and take a stand on a working definition.
Read the article »
---
New Website For Legal Perspectives

We've teamed up with some really smart folks (who happen to be attorneys) and created Digital Estate Resource. It's a repository of information about the legal aspects of digital estate planning. It's complete with links to articles, sample language for wills and relevant statues from various states across the US.

Visit Digital Estate Resource »


---
If you're wondering how your email came to be on our list, we've met before, either online or in person, and we consider you a friend or you simply signed up at our website. Of course, we won't hold it against you if you unsubscribe, but we want this email to be extremely useful to you. Before you hit the button, consider sending us feedback and giving us one more chance: team@thedigitalbeyond.com.