Two Programs Next Week!
Don't Lose Your Case Before it Begins: Getting More for Parents at Shelter Care Hearings March 8, 2011 12-1pm

Join OPD Parent's Representation attorney Jacob D'Annunzio and others to learn the trade secrets of attorneys who have successfully challenged Shelter Care proceedings across the state. The program will focus on their successful strategies and how to win a shelter care hearing in your jurisdiction.
This program is co-sponsored by WDA and Washington State's Office of Public Defense Parent's Representation Program. 1.0 general credit
.

Graham v. Florida: Life Equivalent Sentences for Youthful Offenders in Washington State, March 11, 2011 12-2pm (Seattle, WA)
In Graham v. Florida, the Supreme Court held that the Cruel and Unusual Punishment Clause of the Eighth Amendment categorically precludes the imposition of life-without-parole sentences for any juvenile offender who has committed a non-homicide offense. In Washington, there are many people convicted as juveniles who are serving life-equivalent sentences in the Department of Corrections. These are sentences that are not life-without-parole, but are so long that there is no realistic possibility that they will be released from prison during the course of their lives.

Beth Colgan, George Yeannakis and others will review Graham and the process for filing a PRP. We will also have sample pleadings and other materials that you can use to file a PRP.
This program is free and open to all persons who have an interest in working on behalf of the children sentenced to life-equivalent sentences.

Please email WDA to register, as space for this training is limited. 2.0 general credits
DUI Strategies for Defense, March 18, 2011 8:45am-5pm (Seattle, WA)

DUIs are some of the most difficult kinds of cases criminal defense attorneys handle. This CLE will help provide you with strategies to strengthen your defense. We'll look at the science and law related to SFSTs, blood draws and the new Draeger breath test machines. Additionally, public and private DUI defense practitioners will present on sentencing, DOL issues and discreet scientific principals that can help your case. Special thanks to our program chairs, Andy Robertson and Briteney Mercer. Click here for the complete schedule and for more information.

Save The Date!

The 2011 Defender Conference will again be held in Winthrop, WA at the Sun Mountain Lodge on April 29-30, 2011. Save the date! Brochure Coming Soon...
To reserve a room now, tell the Lodge you're with the "Washington Defender Group".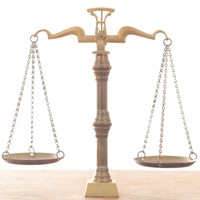 To receive a registration invitation for any WDA CLE, email wda@defensenet.org with the title and date of the CLE you would like to attend.
All WDA CLEs are always tuition free to WDA members. For information about becoming a WDA member, please
visit our website.