| | |
| --- | --- |
| IN THIS ISSUE | |
- Major Product Upgrade Now Live!

- Recent HR Blogs

- Latest videos on our YouTube Channel

- Upcoming Events

- New HR Blog RSS Feed for Partners

- New Terms of Service

- Share your Success Story!

- Take our Survey
Come and see Workforce Guardian at the following events:



ATSA Conference Melbourne
Crown Conference Centre Melbourne
20-21 October 2014
> More

Practice Managers Workshop
22 October 2014
> More

Business Advisory Conference
Palazzo Versace, Main Beach QLD
12 & 13 February 2015
> More

PHOTOS FROM RECENT EVENTS

Telstra Your Business Expo in Perth
Workforce Guardian was proud to attend the expo to help promote Telstra HR Solutions powered by Workforce Guardian. For over 5 years Workforce Guardian has been the HR solution of choice for SME's in the Telstra Cloud Services product range.

More: www.telstrahrsolutions.com.au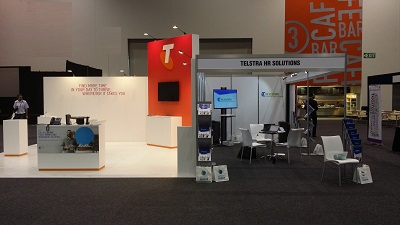 Each month we'll share with you one of our favourite quotes. With the delivery of our new HR system we though this was quite timely:

"Innovation has nothing to do with how many R&D dollars you have. When Apple came up with the Mac, IBM was spending at least 100 times more on R&D. It's not about the money. It's about the people you have, how you're led, and how much you get it."

- Steve Jobs

Share your inspiring quotes with us.
Email: marketing@workforceguardian.com.au
FREE INFO PACKS

Check out our free information packs on useful topics including:
New Bullying Laws Checklist​
HR Knowledge Test
National Employment Standards
Modern Awards
EXPERT BLOGS

Switzer Daily:
The inside word from the best brains in property, shares, superannuation, the economy, the workplace, financial markets and small business > More

Switzer Super Report:
Australia's premium online SMSF advisory source > More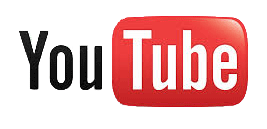 Workforce Guardian YouTube Channel includes:

demonstration videos
how-to videos
educational videos
testimonial videos
media videos
and more.

LATEST VIDEOS:

Watch the interview with David Bates from Workforce Guardian on Sky News, 25 September 2014
> More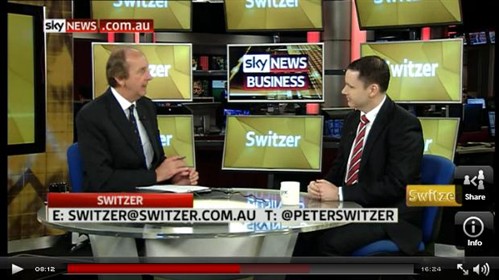 Speech by David Bates @ National Small Business Summit IR/Workplace Relations Debate 7 Aug 2014
> More
NEED HELP WITH HR?

Phone 1300 659 563
Subscribe Now
WELCOME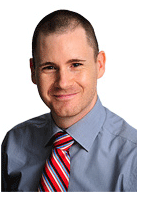 Welcome to your October newsletter.

I am very proud to offically announce that the biggest upgrade ever made to our service has now been completed, and is live!

If you haven't logged in to your subscription already this week, log in now and see the changes for yourself - I'm confident you'll be very impressed.

Since 2007 we've gone from strength to strength, and we remain Australia's leading HR and employment relations service for employers. Our latest upgrade will ensure we remain out in front for many years to come.

Workforce Guardian is trusted by thousands of users, and over 300 partners confidently sell our services to their clients. This means the demand to innovate is relentless. Our latest upgrade addresses this challenge, and will ensure our services continue to meet your needs. We hope you love the new service as much as we do.

My special thanks (and congratulations) to our Chief Operating Officer, Sean Wilson, who successfully led this major upgrade project.

Warm regards,

David Bates BA (Govt) LL.B (Hons)
Managing Director



UPDATED FEATURES PAGE
Check out the features page on our website to see why Workforce Guardian is still Australia's leading HR and employment relations service for employers.

Offering big value for small business - and with a wide range of important HR tools and resources to help you achieve HR best practice and compliance with Australian employment laws - we're your trusted source of HR expertise and support.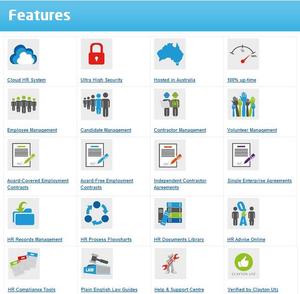 > Click here to read more about our features
NEW TERMS OF SERVICE
Our business has grown substantially since our original terms and conditions were published back in 2007. To bring things up to date for the thousands of users now using Workforce Guardian, we're bringing you new versions of our terms and conditions.

Please take a moment to familiarie yourself with the new terms, and don't hesitate to contact the Customer Care team if you have any questions.

> Click here to read our updated Terms of Service



SHARE YOUR SUCCESS STORY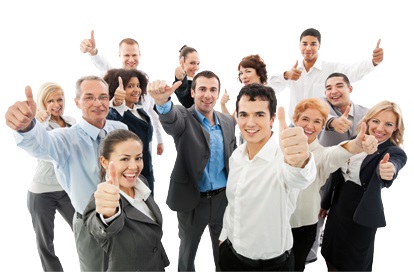 If you have a success story to share please tell us what problems you had and how Workforce Guardian helped. Send your story and photos for us to promote by email to:
​marketing@workforceguardian.com.au
COMPLETE OUR SURVEY
Workforce Guardian is committed to constantly improving our HR systems and support services for our valued subscribers.

Help us by telling us what you like about our current system and what, if anything, you would like to see improved.