| | |
| --- | --- |
| IN THIS ISSUE | |
- More businesses cop big fines

- The Fair Work Commission - Another Sorry Saga

- The Immunity That's Not An Immunity

- Workforce Guardian visits 20 cities in 23 days with Xero Roadshows

- Share your success story

- Subscriber Survey

- More
Come and visit Workforce Guardian at these upcoming events:




XERO ROADSHOW 2014
20 cities across Australia during February - Organised by Xero to provide the latest information on how
accountants and bookkeepers can
use the cloud to save on IT and to streamline their workflow >
More

YOUNG GUNS WORKSHOP
24-25 February 2014 -
Sofitel Gold Coast, Broadbeach, QLD. Designed for up and coming managers and supervisors to develop their knowledge of the business of accounting practices >
More

GLOBAL BUSINESS CAMPS
3-5 March 2013 - Sanctuary Cove, Gold Coast QLD. An intensive three day business program, specifically designed to help small to medium enterprises grow their business and create lifestyle for their owners >
More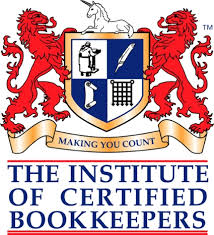 ICB ROADSHOWS
4 March in
Launceston
, 5 March in
Melbourne
, 6 March 2014 in
Adelaide
& 7 March 2014 in
Sydney
. Organised by The Institute of Certified Bookkeepers for their members across Australia.

A COUNTRY PRACTICE - NSW Rural & Regional Accountants Conference
6-7 March 2014
Rydges, Port Macquarie
>
More

PROFITABLE BUSINESS MANAGEMENT WORKSHOP FOR DESIGN PROFESSIONALS
24-25 March 2014
Hotel Grand Chancellor
Brisbane QLD
>
More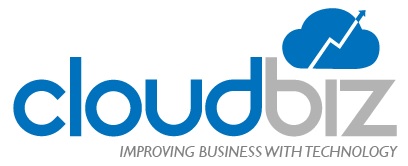 CLOUDBIZ CONFERENCE
3 April 2014
Caloundra Event Centre
Sunshine Coast
>
More
Each month we'll share with you one of our favourite quotes. This month it comes from George Van Valkenburg:
"Leadership is doing what is right when no one is watching."
FREE INFO PACKS
Check out our free information packs on useful topics such as:
New Bullying Laws Checklist
HR Knowledge Test
National Employment Standards
Modern Awards
EXPERT BLOGS
Switzer Daily:
The inside word from the best brains in property, shares, superannuation, the economy, the workplace, financial markets and small business > More

Switzer Super Report:
Australia's premium online SMSF advisory source > More


Workforce Guardian YouTube Channel includes:

demonstration videos
how-to videos
educational videos
testimonial videos
media videos
and more.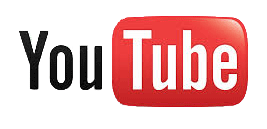 NEED HELP WITH HR?

Phone 1300 659 563
Subscribe Now
WELCOME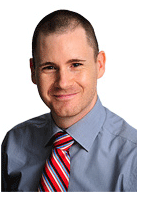 A very warm welcome to the February edition of Workforce Guardian's HR Newsletter.

This month we're on the road with our good friends, Xero, providers of 'beautiful accounting software', We're proud to be attending each and every one of Xero's roadshow events around Australia, meeting with Xero's customer face-to-face and explaining the many benefits of cloud-based 'add-ons'.

Not too long ago we were doing our accounts on spreadsheets or hard-copy ledgers. Now, thanks to businesses like Xero, experts and their clients can collaborate online and perform tasks with ease and certainty. Workforce Guardian is to HR what Xero is to accounting - we're providing innovative tools, services and systems to make your life that little bit easier every day.

We're proud to be a small business helping other businesses succeed - it's one of the many things that sets Workforce Guardian apart, and we're glad you're with us.

Have a great month.
Warm regards,

David Bates BA (Govt) LL.B (Hons)
Managing Director
MORE BUSINESSES COP BIG FINES
The Fair Work Ombudsman (FWO) continues to seek penalties against businesses which fail to comply with Australian employment laws.

RECENT CASES

Toyota Material Handling fined almost $50,000 - The Fair Work Ombudsman says the decision sends a clear message to employers to ensure they must negotiate lawfully with employees in an environment free of duress and illegitimate pressure > More

Cleaners allegedly had $130,000 unlawfully deducted from their wages - A Melbourne recruitment and labour hire company allegedly falsified its employment records and unlawfully deducted tens of thousands of dollars from the wages of dozens of cleaners > More

70% of brothels in breach of workplace laws - Random audits of dozens of Victorian brothels found more than 70 percent in breach of workplace law, the Fair Work Ombudsman revealed today > More

AVOID BIG FINES & EXPENSIVE CLAIMS

Workforce Guardian helps employers to avoid big workplace fines and expensive employee claims if used correctly > More

THE FAIR WORK COMMISSION
Another Sorry Saga

One day I'm sure I will finally be able to write something positive about the workings of the nation's employment relations tribunal, the optimistically-named 'Fair Work Commission'. Today is not that day.





You may already be aware that appealing a decision made by a Commissioner is a fairly daunting task. Appeals can only be heard if permission is granted by the Commission itself, so aggrieved employers and employees need to explain why they are aggrieved before they can win approval to challenge a decision that has been handed down.

Unfortunately - and thanks in part to the Commission not being bound by the rules of evidence that apply in courtrooms - the Commission likes to hear arguments about granting permission to appeal on the same date that the appeal itself will be heard > More
THE IMMUNITY THAT'S NOT AN IMMUNITY
Something quite remarkable happened on 30 December 2013. While most of us were on holidays, the Minister responsible for employment laws, The Hon Eric Abetz, issued a press release announcing small businesses which rely on advice from the Fair Work Ombudsman (FWO) would not be prosecuted if the advice later turned out to be wrong > More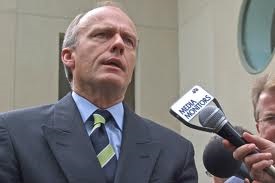 WORKFORCE GUARDIAN VISITS
20 CITIES IN 23 DAYS WITH XERO ROADSHOWS
The team at Workforce Guardian has been busy meeting subscribers across Australia at recent events such as Xero Roadshows and Home & Giving Fair run by the Australian Gift & Homeware Association. Below are some photos from the events for you to enjoy.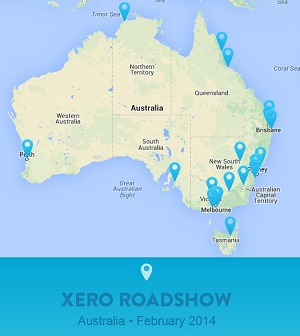 SHARE YOUR SUCCESS STORY
Workforce Guardian is looking for even more positive stories to promote on our website and in our other marketing materials to raise awareness about how
Workforce Guardian
has helped our subscribers.
If you have a success story to share please tell us what problems you had and how Workforce Guardian helped. Send your story and photos for us to promote by email to:
​marketing@workforceguardian.com.au


SUBSCRIBER SURVEY
Workforce Guardian is committed to constantly improving our HR systems and support services for our valued subscribers.

You can help us by telling us what you like about our current system and what, if anything, you would like to see improved.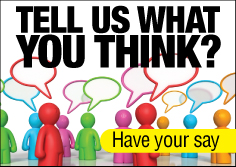 By answering the following questions about your experience you will be providing us with valuable information to assist in prioritising development work over the next 12 months.
The survey only takes a few minutes >
Start the survey now