GUIDE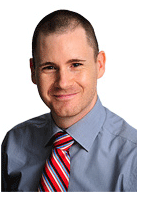 I'm very pleased to announce that Workforce Guardian will be represented at a number of conferences and events this month.

Our team will be attending Xero's national conference – Xerocon – and the AHRI HRizon conference, both being held in Sydney.

In addition, we've recently returned from a successful five-day stint at the Australian Gift and Homewares Association's mid-year Fair in Melbourne, where numerous small businesses joined us as our newest subscribers. And to round things off, we're also very proud to be sponsoring the Switzer Leadership Lunch, featuring the Hon. Joe Hockey MP and Mr John Singleton, at the Sydney Westin Hotel on the 16th.

We'll continue to use events such as these to ensure employers are aware of their obligations under Australian employment laws and, in particular, recent changes made to Superannuation, Paid and unpaid Parental Leave building and construction industry regulations.

For more information about these developments, please see the Alerts section of this newsletter and, should you have any questions, please don't hesitate to contact the team.
Until next time, have a great month.

Warm regards,

David


ALERT

Largest Ever Penalty Imposed Against a NSW Small Business

The Commonwealth Agency responsible for investigating and fining businesses, the 'Fair Work Ombudsman' (FWO) has succeeded in its efforts to prosecute Newcastle-based business, Happy Cabby Pty Ltd.

The penalty announced by the court is the largest ever imposed in NSW against an employer as a result of prosecution initiated by the FWO. In this case, the employer incorrectly engaged employees as contractors.

Workforce Guardian Managing Director, David Bates, said: "The court's decision should serve as a timely reminder to even the smallest business that Australia's workplace laws must be taken very seriously. In this case, the business was fined more than $280,000 and the company's sole director received an additional, personal fine of almost $50,000.

Too many employers mistakenly believe that prosecution 'will never happen to them'. Ignoring the laws – no matter how much we may disagree with them – is simply not a viable option".

Workforce Guardian has assisted countless employers correctly determine whether their staff are 'contractors' or 'employees', but the rules are complex and frequently inconsistent.

Few employers – particularly those running small businesses – understanding the criteria applied by the FWO (for employment purposes) and by the ATO (for PAYG and related purposes) can be very difficult. Employers simply can't keep up with these complexities and, as the Happy Cabby decision shows, getting it wrong can be very costly.

UPDATE

Parental Leave & Flexible Working Changes Now in Effect

As of 1 July,the rate of pay for employees taking paid parental leave has increased. The rate has increased from $606.50 to $622.10 per week (before tax).

In addition,the following further changes have also been implemented:

-The maximum period of concurrent unpaid parental leave available to 'employee couples' has increased from three weeks to eight weeks, and

- A much wider group of employees are now eligible to make formal requests for 'Flexible Working Arragements'.

If you have any questions or concerns regarding these changes please don't hesitate to contact your friendly Workforce Guardian Employment Relations Team!

PROTECT

More Complicated Regulations for the Building Industry

The Commonwealth Government's release of the Building Code 2013 has added a new layer of complexity to employers in the building and construction industries.

This new Code, which has been prepared under powers granted by the Fair Work (Building Industry) Act 2012, imposes additional obligations upon employers which must be adhered to by all affected employers.

While the need to provide employers in this industry with robust protections from militant unions is quite clear, Workforce Guardian is concerned the new Code will simply create more uncertainty and confusion for Australia's already overly-burdened employers.

According to Workforce Guardian's Managing Director, David Bates: "Employers in the building and construction industries are already bound by the Fair Work Act – including the ten National Employment Standards – the Building and Construction General On-site Award, the Fair Work (Building Industry) Act 2012 as well as countless Enterprise Agreements. Employers tell us they are exhausted by Government regulation and interference and simply want clear and practical legislation that protects their rights as hard-working employers."

The Building Code 2013 has been introduced despite many employers still being unaware of their obligations under existing workplace laws.

If you are finding that you are still trying to issue Fair-Work compliant payslips or working your way through parental leave obligations, there is little chance that you will have the time to ensure compliance with the new Building Code.

If you do require any assistance with navigating the complexities of the changes please don't hesitate to contact your friendly Workforce Guardian ER Team!

LEARN

Welcome to the August webinar series.
Our webinars are to-the-point, easy to understand and apply, and run for no longer than 45 minutes.

All webinars are hosted by David Bates - Managing Director of Workforce Guardian, and are available to you free of charge.

- National Employment Standards- Friday 23rd August at 11AM

- Termination of Employment - Tuesday 27th August at 2PM

All webinar times are listed in AEDT (Sydney time) and are presented live.
TIP 1: Ask your team to join you and use these webinars for staff training.

TIP 2: Block out time after the webinar to work on your Workforce Guardian and Employment Relations files.

Simply click here to "register".