| | |
| --- | --- |
| IN THIS ISSUE | |
- Upcoming Events: Xero Roadshow, AGHA Fair, Young Guns Workshop, Global Business Camps and more

- Tell us what you think: Subscriber Survey

- Need more flexibility? Individual Flexibility Arrangements

- Xero API now available to all subscribers

- Telstra HR Solutions powered by Workforce Guardian

- The Holden Enterprise Agreement: Lessons for every employer
Come and visit Workforce Guardian at these upcoming events:




XERO ROADSHOW 2014
20 cities across Australia during February - Organised by Xero to provide the latest information on how
accountants and bookkeepers can
use the cloud to save on IT and to streamline their workflow >
More

HOME & GIVING FAIR SYDNEY
15-18 February 2014 -
Sydney Showground, Sydney Olympic Park NSW. Organised by Australian Gift & Homewares Association (AGHA) to provide the gift and homewares industry with the latest products on the market >
More

YOUNG GUNS WORKSHOP
24-25 February 2014 -
Sofitel Gold Coast, Broadbeach, QLD. Designed for up and coming managers and supervisors to develop their knowledge of the business of accounting practices >
More

GLOBAL BUSINESS CAMPS
3-5th March 2013 - Sanctuary Cove, Gold Coast QLD. An intensive three day business program, specifically designed to help small to medium enterprises grow their business and create lifestyle for their owners >
More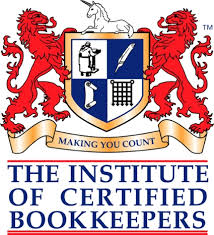 ICB ROADSHOWS
6th March 2014 in
Adelaide
& 5th March 2014 in
Melbourne
. Organised by The Institute of Certified Bookkeepers for their members across Australia.
Each month we'll share with you one of our favourite quotes.

This month it comes from
Sam Walton who reminds us about the importance of always focusing on the customer:
"There is only one boss. The customer. And he can fire everybody in the company from the chairman on down, simply by spending his money somewhere else."
FREE INFO PACKS
Check out our free information packs on useful topics such as:
New Bullying Laws Checklist
HR Knowledge Test
National Employment Standards
Modern Awards
EXPERT BLOGS
Switzer Daily:
The inside word from the best brains in property, shares, superannuation, the economy, the workplace, financial markets and small business > More

Switzer Super Report:
Australia's premium online SMSF advisory source > More


The Workforce Guardian YouTube channel includes:

demonstration videos
how-to videos
educational videos
testimonial videos
media videos
and more.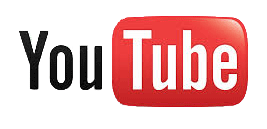 NEED HELP WITH HR?

Phone 1300 659 563
Subscribe Now
SEASONS GREETINGS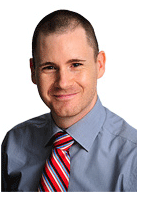 Welcome to the December edition of your Workforce Guardian monthly newsletter.

Well, another year is about to come to an end, and what a year it's been! We've dealt with some significant changes made to the Fair Work laws, responded to more than 1000 HR enquiries from our subscribers, represented clients against employee claims in the Fair Work Commission and traveled to more than 30 locations around Australia meeting with customers and introducing new customers to our range of services.

At the same time, we've launched significant enhancements to your service including brand new content and we've re-launched the Xero API (more about that below). And there's plenty more to come in 2014!

We're fairly sure your year has been just as busy as ours, so we'd like to take this opportunity to thank you for your business and wish you a safe and relaxing Christmas and a happy and prosperous New Year.
Warm regards,

David Bates BA (Govt) LL.B (Hons)
Managing Director
TELL US WHAT YOU THINK: Subscriber Survey
Workforce Guardian is committed to constantly improving our HR systems and support services for our valued subscribers.

You can help us by telling us what you like about our current system and what, if anything, you would like to see improved.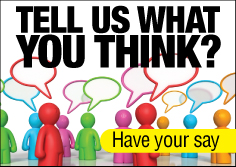 By answering the following questions about your experience you will be providing us with valuable information to assist in prioritising development work over the next 12 months.
The survey only takes a few minutes >
Start the survey now


XERO API UPDATE
We are excited to accounce that our updated Xero API is now available to all Workforce Guardian subscribers.

All subscribers can now quickly and easily import employees in bulk from their Xero account.


Xero is an easy to use online accounting software service that's designed specifically for small businesses.

If you would like to know more about how the new Xero API works please login to your Workforce Guardian subscription and visit the Support section. Then select "Import Wizards"and "Xero API".

> More


TELSTRA HR SOLUTIONS: Powered by Workforce Guardian
Since 2008, Telstra and Workforce Guardian have partnered to deliver affordable HR solutions to SMEs across Australia.

Telstra HR Solutions are powered by Workforce Guardian and offer subscribers all the features and benefits of a Workforce Guardian subscription with the added benefit of billing on your Telstra account.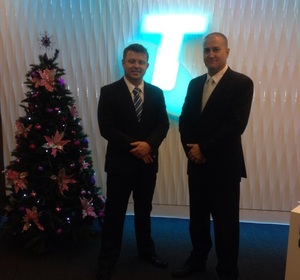 Vince Šikić from Telstra and Sean Wilson from Workforce Guardian

at a recent Telstra Cloud Forum for SME's in Melbourne


> More
NEED MORE FLEXIBILITY?
Many employers - particularly those running small businesses - are becoming increasingly frustrated with the lack of flexibility provided by the Fair Work laws. The complex rules and regulations imposed by the 122 Modern Awards that apply to specific industries and occupations are particularly problematic.

If these issues sound familiar to you, I'm pleased to say there may just be a solution. They're called Individual Flexibility Arrangements (IFAs) and they're a very handy - and extremely under-utilised - option for businesses employing workers covered by Modern Awards.
Here's a quick 5 point summary of what you need know >
More

THE HOLDEN ENTERPRISE AGREEMENT:
Lessons for every employer

Holden's announcement that it will close its Australian operations in 2017 comes as no surprise to HR practitioners familiar with its bizarre Enterprise Agreement (EA). While most employers (of large and small businesses) have successfully used EAs to improve productivity and flexibility, Holden did exactly the opposite with its EA.



> Read more

TESTIMONIAL: What do our customers say about us?