| | |
| --- | --- |
| IN THIS ISSUE | |
- Workforce Guardian Major Upgrade is Almost Here

- Upcoming Events

- Recent HR Blog Articles

- Workplace Myth: Permanent Casuals

- Inspiration

- Resources

- Helpful videos

- More

Come and visit Workforce Guardian at these upcoming events:
AGHA Fair Queensland
Brisbane Convention & Exhibition Centre
5-7 July
>
More
AGHA Fair Victoria
Melbourne Convention & Exhibition Centre
2-6 August
>
More
XEROCON Sydney
Sydney Showground
20-21 August
>
More
2014 Telstra Your Business Expo
Perth Convention and Exhibition Centre
16-17 October
>
More
ATSA Conference Melbourne
Crown Conference Centre Melbourne
20-21 October
IPA National Conference
Intercontinental Resort Hunter Valley
27-29 November
Each month we'll share with you one of our favourite quotes.

"94% of all business failure is a result of the systems ... not the people."
- W Edwards Deming

Share your inspiring quotes with us.
Email: marketing@workforceguardian.com.au
FREE INFO PACKS
Check out our free information packs on useful topics such as:
New Bullying Laws Checklist
HR Knowledge Test
National Employment Standards
Modern Awards
EXPERT BLOGS
Switzer Daily:
The inside word from the best brains in property, shares, superannuation, the economy, the workplace, financial markets and small business > More

Switzer Super Report:
Australia's premium online SMSF advisory source > More


Workforce Guardian YouTube Channel includes:

demonstration videos
how-to videos
educational videos
testimonial videos
media videos
and more.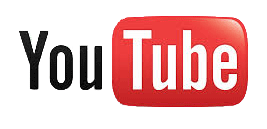 NEED HELP WITH HR?

Phone 1300 659 563
Subscribe Now
WELCOME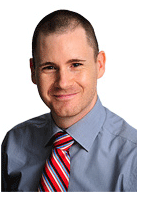 A very warm welcome to the May edition of the Workforce Guardian HR Newsletter.

With the end of the financial year fast approaching, now is a great time to review your HR compliance and ensure you have the Workforce Guardian subscription that's right for you and your business.

And just to make the timing even better, our pending system upgrade will ensure you can choose from an even wider range of online HR systems and services.

We're proud to be your source of HR advice and support, and equally proud to partner with some of the most well-respected brands in the country: ADP, Telstra, HR National, Xero and many more.

Together, we're committed to ensuring that every small business enjoys access to the same high quality services available to big businesses, but at fair and affordable prices.

All of us at WG wish you a very successful month ahead.
Warm regards,

David Bates BA (Govt) LL.B (Hons)
Managing Director
MAJOR UPGRADE IS ALMOST HERE
Workforce Guardian is about to launch a major upgrade of our online HR systems to ensure that we continue to deliver Australia's leading HR and employment relations service for employers and maximum benefits and value for our subscribers. The upgrade includes many exciting new features and benefits that our subscribers have asked us for, and which will continue to help our subscribers achieve HR best practice and compliance with Australian employment law.

One of these excting new features will be our Workplace Health & Safety Centre that will set a new standard in affordable and easy to use WH&S solutions for Australian small businesses.

Workforce Guardian has grown strongly since launching the first affordable and easy to use online HR and employment relations system for employers.

Today, we remain the most trusted HR solution of choice for thousands of users including small to medium businesses, micro businesses, enterprises, associations and not for profits, accountants, bookkeepers and business advisors and franchises and national groups.

Every day, Workforce Guardian helps employers to hire, manage and exit employees with confidence. We make it easier to manage the complexities of Australian employment laws, including over 600 pages of legislation, 800 sections, 122 Modern Awards, 10 National Employment Standards, transitional provisions and legal jargon in the Fair Work system alone.

Stay tuned for more exciting news which will be released in our June newsletter.


RECENT HR BLOG ARTICLES
HEADING TO THE COMMISSION? BETTER GET A LAW DEGREE FAST!
In a recent - and rather revealing admission by a serving Fair Work Commission (FWC) Member, Deputy President Sams recently confirmed what many have suspected for a long time: that the representation of parties by lawyers at the Commission is "…more often than not, a welcome relief." > Read more

DO I HAVE TO GIVE MY EMPLOYEES A WARNING?
While you don't have to give warnings, if an employee makes an unfair dismissal claim, the Fair Work Commission may consider whether you gave the employee a warning or gave them an opportunity to improve their performance > More

SMOKE A JOINT, CRASH A FERRY AND GET YOUR JOB BACK?
I hate to be the bearer of bad news, but the Fair Work Commission has reached another decision which will infuriate many employers. Reinstating a ferry master who was fired after crashing a ferry into a wharf and admitting he had smoked marijuana the night before > More

More articles > HR Blog
WORKPLACE MYTH:
PERMANENT CASUAL
There is no such thing as a 'permanent casual', 'part-time casual' or 'full-time casual' employee. Employees can be hired as casuals or on a permanent basis >
More



CASE STUDY: BECKER HELICOPTERS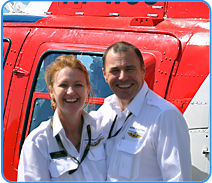 For highly successful helicopter pilot training business, Becker Helicopters, all their expertise is up in the air training pilots and not grounded in human resource management and employment relations compliance. But with 30 employees on board, the company needed to find a simple yet fully compliant ER package that was contemporary, up to date and worked for their industry > More

More Case Studies


SHARE YOUR SUCCESS STORY WITH US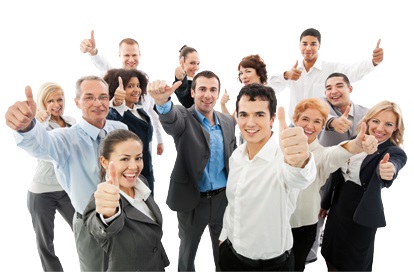 If you have a success story to share please tell us what problems you had and how Workforce Guardian helped. Send your story and photos for us to promote by email to:
​marketing@workforceguardian.com.au
COMPLETE OUR SUBSCRIBER SURVEY
Workforce Guardian is committed to constantly improving our HR systems and support services for our valued subscribers.

Help us by telling us what you like about our current system and what, if anything, you would like to see improved.