| | |
| --- | --- |
| IN THIS ISSUE | |
- What's New:
Meet Kylie, our new Senior HR Advisor
- Oh, Frank!
Watch the adventures of Frank as he continues to create mayhem for an unfortunate small business operator
- Adverse Action

- Events News:
Recent Events
Upcoming Events

- Legal Updates
UPCOMING EVENTS

Come and see Workforce Guardian at the following events:

Lottery Retailers Association Conference
21 June
Melbourne

ADP HR Webinars
Workforce Guardian is hosting a dedicated 10-part webinar series focusing on the key things every employer needs to know about HR and the Fair Work laws.




Telstra Breakfast Event
Thursday 9 July from 7:30am to 8:45am
Telstra Business Centre
Casey Cardinia
12 Overland Drive,
Narre Warren VIC
Places are limited, so please secure your attendance by emailing RSVP:
info@telstragroup.com.au


RECENT EVENTS

Workforce Guardian presented at the Young Guns Conference, Gold Coast, 21-22 May 2015

Workforce Guardian presented at the Networking in Paradise event, Palm Cove - with bookkeepers - great turnout and huge interest in HR compliance

Workforce Guardian was proud to be a silver sponsor at the The Institute of Public Accountants Tasmanian Congress, 28-31 May 2015


KEEP UP TO DATE




HR Blog powered by Workforce Guardian
"A vision without a plan is just a halluncination."

- Thomas El-Salome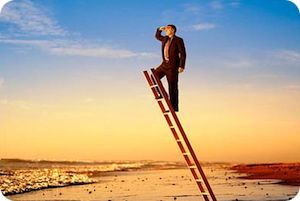 Share your inspiring quotes with us.
marketing@workforceguardian.com.au
FREE INFO PACKS

Check out our free information packs on useful topics such as:
New Bullying Laws Checklist​
HR Knowledge Test
National Employment Standards
Modern Awards
More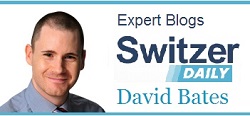 EXPERT BLOGS
The inside word from the best brains in property, shares, superannuation, the economy, the workplace, financial markets and small business >




SWITZER SUPER REPORT
Australia's premium online SMSF advisory source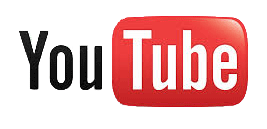 Check out the latest videos.

> Workforce Guardian YouTube Channel
Workforce Guardian is Australia's leading HR and employment relations service for employers.

We specialise in helping small to medium businesses achieve HR best-practice while complying with Australia's increasingly complex employment laws. We achieve this by providing a range of affordable and easy to use subscription based Cloud HR Systems and HR Advice Online Services. As well as a range of on-demand HR Support Services such as a HR Advice Hotline and HR Consulting Services.

With Workforce Guardian, you can spend less time and money worrying about HR and more time running your business.

Workforce Guardian's HR experts can also represent clients in Fair Work-related proceedings, including Fair Work Ombudsman (FWO) investigations and Fair Work Commission (FWC) conciliations, conferences and hearings. Where necessary, our consultants will seek leave to appear on your behalf as a 'paid agent', pursuant to the requirements of the Fair Work Act 2009.

> Speak to us on 1300 659 563
>
Visit our website

WELCOME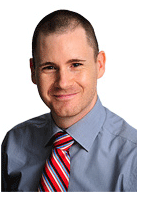 Welcome to the June edition of your Workforce Guardian Newsletter.

As we approach the end of another financial year, now is a great time to take stock of your business and ensure you're ready for the year ahead. Don't forget to include your current HR practices in your review - after all, your people are your most important asset and also your biggest liability!

And as you review your HR practices, why not also take another look at your current Workforce Guardian service too. We've made many significant enhancements over the past 12 months, with plenty more to come. So make sure you're getting the most from your valuable service.

Thanks again for your loyalty,
David Bates BA (Govt) LL.B (Hons)
Managing Director
WHATS NEW


Meet Kylie Jones. Kylie has joined the Workforce Guardian HR Advice Team as a Senior HR Advisor. Formerly at the Australian Industry Group where she provided employment relations support to members and small businesses across Australia, Kylie brings over 14 years experience to the role > More
ADVERSE ACTION
During my last appearance on Peter's Switzer show on the Sky News Business Channel, Peter and I discussed the unfortunate case of Scott McIntyre. McIntyre, you may recall, was until quite recently a well-known sports reporter on the (partially) publicly-funded SBS television network.

McIntyre was dismissed by SBS after he posted a series of rather insensitive tweets on his Twitter account over the ANZAC Day weekend.

In one post he wrote: "Wonder if the poorly-read, largely white, nationalist drinkers and gamblers pause today to consider the horror that all mankind suffered".

In another he posted: "Remembering the summary execution, widespread rape and theft committed by these 'brave' Anzacs in Egypt, Palestine and Japan". Oh dear.

SBS responded rather swiftly, with managing director Michael Ebeid justifying McIntyre's dismissal by noting "It's not tenable to remain on air if your audience doesn't respect or trust you."

During my conversation with Peter on the show, I mentioned McIntyre could now join the tens of thousands of other Australian employees who lodge dismissal-related claims against their former employer. Well, we've now learned that this is exactly what McIntyre (via his lawyers at Maurice Blackburn) has done.

Interestingly, though not surprising, his claim is based on the 'adverse action' provisions of the Fair Work Act rather than the more widely-understood 'unfair dismissal' section that causes havoc and sleepless nights for around 20,000 (and rising) Australian employers each year.

This means McIntyre isn't arguing that his dismissal by SBS was 'unfair'. Instead, he's saying that his public expression of his political opinions is a protected 'workplace right', and that SBS's decision to terminate his employment amounts to adverse action taken against him because of his exercise of that right.

You might be wondering why Mcintyre didn't just lodge a more straightforward 'unfair dismissal' claim against SBS? Well, there are two very good reasons why his lawyers have steered him down the 'adverse action' path.

Firstly, claims of adverse action involve a reversal of the usual 'onus of proof'.' If McIntyre had lodged an 'unfair dismissal' claim, it would have been up to him to prove the dismissal was unfair. However, by lodging an adverse action claim, it will now be SBS's responsibility to prove they did not engage in unlawful conduct.

Secondly, in stark contrast to unfair dismissal claims, there is no cap on the compensation that can be awarded to an employee who has been subjected to 'adverse action'.

Statistics published by the Fair Work Commission tell us this whole matter will quite likely be 'settled' by SBS agreeing to pay Mr McIntyre an undisclosed sum of 'go-away' money. Only time will tell.

> Read more of David's articles on Switzer
LEGAL UPDATES
Keep informed and up to date about important HR and employment relations issues affecting small to medium businesses in Australia with the HR Blog powered by Workforce Guardian.
WATCH OUR PRODUCT TOUR VIDEO


Watch our new product tour video to discover the features and benefits of our online HR system and support service
>
Watch product video
TELL US WHAT YOU THINK

We love customer feedback. So please let us know what you like about our products and services or where we can improve.

>
Tell us what you think