| | |
| --- | --- |
| IN THIS ISSUE | |
- Get set for a 2.4% wage increase

- High Income Threshold to rise on 1 July
- Fair Work Ombudsman Audits find large number of
employers not compliant

- News & Events
- Inspiration

- Legal Updates: Fair Work Inspectors targeting NSW and Brisbane

- Resources

- Preferred Partners
1 June 2016
Open Colleges
In early June, David presented lively sessions on Australian employment law to bookkeeping students completing their online studies via Open Colleges in Brisbane, Sydney, Melbourne and Perth.
8 June 2016
ADP Webinar
In one of our most popular webinars of all time, David co-presented an interactive webinar on the new National Minimum Wage with Angela Lehmann of ADP. More webinars are planned for the second half of this year.
14 June 2016
Switzer TV
Workforce Guardian's regular employment relations segment on the Sky Business News Switzer Program was broadcast live on 14 June. David discussed the proposed changes to Sunday Penalty rates and the recent National Minimum Wage decision with present Marty Switzer. Our next segment will air in July.
6-8 July
COSBOA Vodafone Small Business Summit
(
http://www.cosboa.org.au/event/vodafone-national-small-business-summit-2016/
)
David has been invited to take part in a debate at this year's COSBOA Small Business Summit in Brisbane. The topic - Employee v Independent Contractors - is sure to generate a lively discussion!
18 July
Clubs NSW/Club Managers Association Regional Meeting, Broken Hill
David is delighted to have accepted an invitation to speak at this July's conference in Broken Hill. He'll discuss some of the most common HR mistakes made by employers, as well as implications of the federal election result for registered clubs.

Want to host a HR Talk or Webinar?
View More

Need a HR Media Expert?
View More
Share your inspiring quotes with us.
marketing@workforceguardian.com.au


Free HR Health Check
Determine whether you're meeting your compliance obligations under Australia's increasing complex employment laws.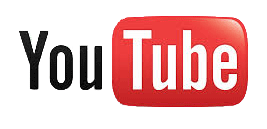 Workforce Guardian YouTube Channel
Check out the latest videos.
Workforce Guardian is Australia's leading HR and employment relations service for employers.

Speak to us on 1300 659 563
Visit our website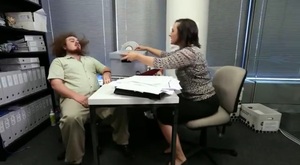 WELCOME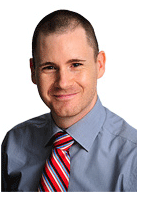 During this chilly time of the year (for most of us!), it's my pleasure to extend a very warm welcome to your June edition of HR News from Workforce Guardian.

This month we take a look at the Fair Work Commission's 2016 Minimum Wage Order, which will see the National Minimum Wage and Award rates of pay rise by 2.4% from July.

You can also read about the startling findings of the Fair Work Ombudsman's recent compliance audit in WA, which found more than 40% of employers were not meeting their key legal obligations under Australia's (hopeless complex) employment laws.

And lastly, you can find out more about the upcoming conferences and events where you can meet the team in person.

Stay warm, and have a great month!

Warm regards,
David Bates BA (Govt) LL.B (Hons)
Managing Director
GET SET FOR A 2.4% WAGE INCREASE
The Fair Work Commission has announced a 2.4% increase to minimum wages for employees covered by the Fair Work Act 2009. The increase will apply from the first full pay period starting on or after 1 July 2016.​





The increase applies to all Award-free employees who are paid the National Minimum Wage (NMW),as well as those employees covered by a Modern Award and paid at the base Award rate for their classification level.

The new NMW will be $672.70 for a standard 38 hour week, or $17.70 per hour. The 2.4% increase applied to the NMW will also flow through to the minimum rates imposed by Modern Awards
HIGH INCOME THRESHOLD TO RISE ON 1 JULY
Please note that in accordance with this year's national minimum wage announcement, the High Income Threshold will rise on 1 July to $138,900.
responsibilities.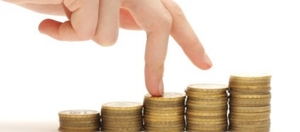 FAIR WORK OMBUDSMAN AUDITS FIND LARGE NUMBER OF EMPLOYERS NOT COMPLIANT
The Fair Work Ombudsman has released the findings of recent campaigns in Western Australia and Tasmania.

Businesses were scrutinised to assess their compliance with minimum wage rates, overtime and weekend penalty rates, allowances, and pay-slip and record-keeping obligations.





OVER 40% OF WA EMPLOYERS NOT COMPLIANT



A recent campaign in Western Australia's Gascoyne and Mid-West regions has found that:





44% were not complaint with all their workplace responsibilities,



30% were not paying their employees correctly, and

22% were not compliant with their record-keeping and pay-slip obligations.

Read More

OVER 25% OF HOBART EMPLOYERS NOT COMPLIANT

A recent campaign north-west of Hobart has found that:

28% of employers were not compliant with all their requirements,

14% were not paying their employees correctly, and

16% were not meeting their record-keeping and pay-slip obligations.

10% of employers were asked to back-pay employees who had been short-changed.

Read More
ADD US TO YOUR SAFE SENDERS LIST
Email newsletters can be blocked or filtered into the bulk folder especially now that email filters are focusing more strongly on "grey mail" or commercial mail. As a result of these changes you may be unable to read certain email communications even if you have subscribed to receive them.

To avoid these situations, add our email addresses to your Safe Senders List. We've put together a list of the most commonly used email programs with easy to follow instructions on how to add email addresses to your Safe Senders List.

Please add the following domains to your Address Book or Contacts to ensure all correspondence from us arrives in your inbox:

@workforceguardian.com.au

Workforce_Guardian@mail.vresp.com

Read more
PREFERRED PARTNERS

If your employees work offsite, alone or go into potentially risky situations, WorkSafeGuardian can help increase their safety.
WorkSafeGuardian is a cost-effective mobile phone app that enables employees to send an alert if feeling threatened.

The alert is activated by either a PRESS of a 'button' or a SHAKE of the phone. GPS monitoring lets WorkSafeGuardian know exactly where you are.
Responses to alerts are flexible as not every situation will require emergency services, some may require a supervisor or manager.
Read more