| | |
| --- | --- |
| IN THIS ISSUE | |
- Easter is fast approaching!

- HR Advice Online: Our most commonly asked HR questions

- Reminder about HR Advice Online Guaranteed Response Times

- Changes to junior wage rates and minimum Award wages

- COSBOA dinner raises important HR issues for small businesses

- Share your success story with us

- Complete our subscriber survey

- More

Come and visit Workforce Guardian at these upcoming events:

SMITHINK2020 BUSINESS ADVISORY CONFERENCE
19-20 May 2014
Pelazzo Versace
Gold Coast
>
More
Each month we'll share with you one of our favourite quotes.

"Every accomplishment starts with a decision to try." - Unknown

Share your inspiring quotes with us.
Email: marketing@workforceguardian.com.au
FREE INFO PACKS
Check out our free information packs on useful topics such as:
New Bullying Laws Checklist
HR Knowledge Test
National Employment Standards
Modern Awards
EXPERT BLOGS
Switzer Daily:
The inside word from the best brains in property, shares, superannuation, the economy, the workplace, financial markets and small business > More

Switzer Super Report:
Australia's premium online SMSF advisory source > More


Workforce Guardian YouTube Channel includes:

demonstration videos
how-to videos
educational videos
testimonial videos
media videos
and more.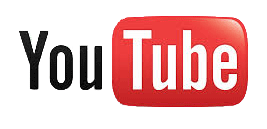 NEED HELP WITH HR?

Phone 1300 659 563
Subscribe Now
WELCOME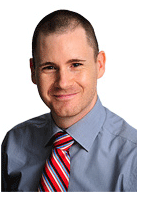 A very warm welcome to the April edition of the Workforce Guardian HR Newsletter.

March once again saw the WG team hit the road, this time with our good friends from the Institute of Certified Bookkeepers (ICB). Our team attended all nine of the ICB's national conferences from Darwin to Launceston and from Perth to Brisbane. As always, it was a pleasure to meet so many clients face to face and our HR Advice Online service once again proved extremely popular!

In March we also had the pleasure of sponsoring the Council of Small Business of Australia (COSBOA) monthly dinner in Canberra. This was a very worthwhile evening with many small business associations well-represented by their respective industry associations.

Now, as Easter fast approaches, it's time to once again begin preparing for public holidays and the next round of wage adjustments that will flow through in July. As always, the WG team will keep you informed with everything you need to know.

All of us at WG wish you a very successful month ahead.
Warm regards,

David Bates BA (Govt) LL.B (Hons)
Managing Director
EASTER IS FAST APPROACHING!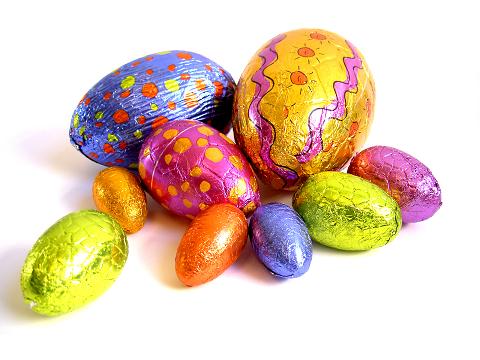 Easter is fast approaching with Good Friday falling on 18 April and Easter Monday on 21 April. In many parts of the country Saturday 19 April has also been declared a full public holiday.
Employees covered by Modern Awards
will, accordingly, be entitled to receive the applicable public holiday penalty rates for all work performed on the above days.
> More

HR ADVICE ONLINE: OUR MOST
COMMONLY ASKED QUESTIONS

HR Advice Online

continues to be a very popular service for our subscribers. Everyday the Workforce Guardian HR Advice team answers questions about all aspects of human resources, industrial relations, people management and Australian employment law.



> Our most commonly asked HR questions





GUARANTEED RESPONSE TIMES

Speaking of HR Advice Online, we'd like to remind all subscribers of our guaranteed response times. All new enquiries lodged via the HR Advice Online service are answered wiithin two working days (excluding NSW public holidays) This means all cases:

received on Monday are answered by c.o.b Wednesday
received on Tuesday are answered by c.o.b. Thursday
received on Wednesday are answered by c.o.b Friday
received on Thursday are answered by c.o.b Monday
received on Friday are answered by c.o.b. Tuesday

Here is some further, handy info about the HR Advice Online service:

most enquiries are answered on the same day that they're received
our team generally answers enquiries in the same order in which they're received
where we need further information, the subsequent response jumps to a priority list for prompt reply
enquiries can't be prioritised by follow-up calls from subscribers. Where urgent advice is required, we encourage you to access the dedicated HR Advice Hotline service
all our experts are qualified to provide expert HR and employment relations advice, and we're all based here in Australia

> More
CHANGES TO JUNIOR WAGE RATES & MINIMUM AWARD WAGES
Australia's national employment tribunal, the Fair Work Commission (FWC), has ruled that 20 year old 'junior' employees covered by the General Retail Industry Award 2010 should receive the full adult wage rate.

This decision, which will shortly result in formal amendments being made to the Award, has important implications for all retail employers...

> More
COSBOA DINNER RAISES IMPORTANT HR ISSUES FOR SMALL BUSINESSES
Workforce Guardian recently sponsored the Council of Small Business of Australia (COSBOA) Business Leaders Dinner in Canberra with Rod Sims, Chairman of the ACCC and his Deputy Chairman and Commissioner responsible for Small Business, Michael Schaper.
Before introducing the keynote speaker, David Bates, Managing Director of Workforce Guardian talked to the Council about important HR issues which reduce small businesses productivity across Australia.




COSBOA is the country's peak body exclusively representing the interests of small businesses.



"Over 2 million people employ over 5 million other people in small businesses across Australia. With statistics showing that around half of small businesses fail within four years and people management sitting with cash flow and marketing as one of the key reasons for failure, Workforce Guardian is a smart and affordable HR solution for small business." says Peter Strong, Executive Director of Council of Small Business of Australia. "With Workforce Guardian, you can spend less time worrying about HR and more time running your business."



>

More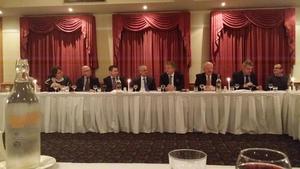 SHARE YOUR SUCCESS STORY WITH US
If you have a success story to share please tell us what problems you had and how Workforce Guardian helped. Send your story and photos for us to promote by email to:
​marketing@workforceguardian.com.au
COMPLETE OUR SUBSCRIBER SURVEY
Workforce Guardian is committed to constantly improving our HR systems and support services for our valued subscribers.

Help us by telling us what you like about our current system and what, if anything, you would like to see improved.