| | |
| --- | --- |
| In This Issue | |
- New Products and Partnerships Announced
- New Bullying Laws to Commence 1 January 2014
- Workforce Guardian TV on YouTube
- Important Service Updates
- Upcoming Events
- New Resources
Workforce Guardian TV

Don't forget to check out our YouTube channel for some fantastic educational videos.

Our team has been working hard over the past few weeks to add even more informative videos and educational resources such as:

New Video: Policies and Procedures



New Video: HR Advice Online Service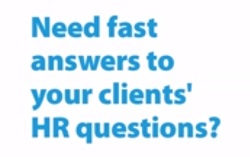 Head on over to Workforce Guardian TV and check out the new additions today.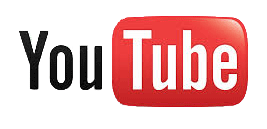 Each month we'll share with you one of our favourite quotes.

This month it comes from the great entrepreneur, Henry Ford:
"Quality means doing it right when no one is looking"
Here are some handy links to resources and upcoming events that we are proud to recommend:

RESOURCES:
Switzer Super Report
Australia's premium online SMSF advisory source.
More about Switzer Super Report.
Fair Work Laws: Everything You Need to Know – But Wish You Didn't!
17 September in Adelaide and 24 September in Broken Hill.
Free to attend. Please email events@workforceguardian.com.au for more information.
ATSA 2013:

Australia's only dedicated technology event for accountants in practice.
Date: 14-15 October
Venue: Brisbane Convention and Exhibition Centre
1300 659 563
Workforce Guardian on Sky News
David Bates from Workforce Guardian talks to Peter Switzer on Sky News about Fair Work Act Compliance and Bullying in the Workplace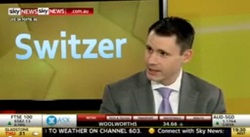 Watch David on Sky News

WELCOME FROM THE MD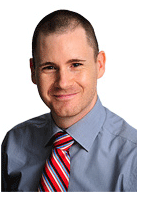 Welcome to the new-look September edition of your Workforce Guardian e-newsletter.
This month I am extremely proud to announce the launch of a number of new - and very exciting - services and partnerships here at Workforce Guardian:
•
Workforce Guardian has been invited to join
Switzer's panel of experts
at switzer.com.au to provide readers with updates, insights and opinions about HR and employment relations, particularly in relation to small businesses
•
Our brand new
HR Advice Online service
for accountants, bookkeepers and business advisors was successfully launched at Xerocon 2013 in Sydney in late August
•
We've also launched our new
HR Platinum
subscription, which offers an industry-leading combination of online resources bundled together with tailored HR consulting services
These recent launches and new partnerships - together with
our existing partnerships
with companies such as Telstra, ADP and Xero - underscore our continuing commitment to remain Australia's leading HR and employment service for employers and business advisors.
Until next time, have a great month.

Warm regards,

David


HR ALERT

Prepare Now for the New Bullying Laws
As we've previously advised, important changes have now been made to the Fair Work Act 2009 regarding workplace bullying. These new provisions will take legal effect from 1 January 2014, so it's important you understand – and prepare for – these changes now.

Here's a quick summary of what you need to know:

•
Workers who believe they are being bullied can lodge an application directly with the Fair Work Commission (FWC). The FWC then has 14 days to begin dealing with the matter and has the power to issue an order for the bulling to stop.
•
The term 'worker' has been given the same definition as used in the new, national WH&S laws and includes volunteers, independent contractors, apprentices and all others performing work for your business.
•
Interestingly, people engaged in volunteer organisations or employed by sole traders and partnerships are excluded from the new laws.
•
Bullying is defined as any situation where a person or group of people repeatedly behave unreasonably towards a worker, and the behaviour creates a risk to health and safety.
•
Note that in hearing an application from one of your employees, the Commission must take into account the outcomes of any internal investigations you have already undertaken as well as the availability of any other grievance procedures in your workplace.
Workforce Guardian strongly recommends that employers implement robust, internal processes for dealing with bullying complaints and ensure all managers have received appropriate training. Our HR Consulting services are always available and our team of friendly experts are well-equipped to prepare your business for these significant changes.
Contact the HR Consulting Team at:
hrconsulting@workforceguardian.com.au

SERVICE UPDATES

New Website, Updated Branding & New Services
Thanks to your feedback, we've now relaunched our website with a fresh new look and rebranded our core services to make it easier than ever for you to find the services you need.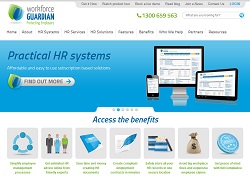 Here's a summary of our updated product branding:
HR Advice Online
is now available as a stand-alone subscription. See below for more.

HR ADVICE ONLINE

Workforce Guardian's HR Advice Online service enables accountants, bookkeepers and business advisors to ask HR and employment relations-related questions on behalf of their clients and receive practical, plain-English advice in writing. Advice can be sent to you or directly to your client.
Workforce Guardian's friendly and professional HR experts can answer question about all aspects of HR, employment relations and people management, such as:
How much should my employees be paid?
Which Modern Award applies to my employees?
How do I ensure compliance with the 10 National Employment Standards (NES)?
What are my employees' Long Service Leave entitlements?
What is the difference between bullying and harassment?
Can I make someone redundant?
Submitting your clients' enquiries couldn't be easier and practical advice is provided within just two working days.
All this is available for just $495 (including GST) per year.
HANDY HR TIP FOR THE MONTH
Long Service Leave (LSL)
Did you know that LSL entitlements are generally still governed by state and territory-based laws and that the rules around taking LSL and 'cashing-out' are different all around the country?

In some states, it us unlawful to cash-out LSL while a person is still employed, and in others a 'pro-rata' entitlement must paid upon termination of employment after a set number of years.

Before agreeing to cash-out leave or refusing to release LSL entitlements, take time to visit the LSL section of your Workforce Guardian service and, if you're still unsure, simply lodge your enquiry with the HR Advice team via the 'Support' tab.