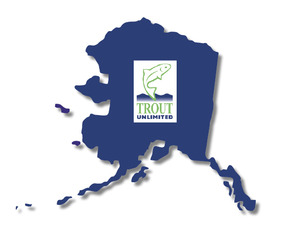 FOR IMMEDIATE RELEASE 8.12.2014

Contact:
Sue Aspelund, Bristol Bay Regional Seafood Development Association (BBRSDA), (360) 927-4295
Tim Bristol or Jenny Lynes, Trout Unlimited Alaska Program (TU-AK), (907) 321-3291 or (952) 210-7095 (respectively)
Alannah Hurley, United Tribes of Bristol Bay (UTBB), (907) 843-1633

Broad coalition shows support of EPA protections for Bristol Bay, Alaska at first of seven public hearings

Alaska Natives, commercial fishing industry workers, chefs, outdoorsmen, and elected officials urged EPA to finalize proposed protections

ANCHORAGE, AK – A unique coalition of tribes, citizens, and businesses who rely on and value Bristol Bay salmon have a clear message for the Environmental Protection Agency today and throughout this week: Please finalize the protections for Bristol Bay waters, and thank you for listening. Today in Anchorage, an overwhelming majority of Alaskans spoke out during a five-hour hearing in support of immediate EPA action to protect the Bristol Bay fishery. Testimonies in support of EPA protections outnumbered Pebble proponents by two-thirds thoroughout the day.

The seismically active Bristol Bay watershed in Southwest Alaska is home of the largest wild sockeye salmon fishery in the world. Bristol Bay sockeye support a robust commercial and sport fishery of 14,000 jobs valued at $1.5 million a year and provides subsistence food for Alaska Native communities who have relied on the fishery for thousands of generations. This fishery is threatened by potential impacts of large-scale mining by Pebble Limited Partnership who seeks permits to extract gold and copper from the Bristol Bay headwaters. Proposed mine operations for the Pebble deposit would involve excavation of the largest open pit ever constructed in North America, a mine that would reach up to two miles wide and 1,700 feet deep. Disposal of waste rock would dump up to 10 billion tons of perpetually toxic waste material into the highly productive streams and wetlands of the Bristol Bay watershed. Because of the high ecological and economic value of Bristol Bay, the scientific community last year confirmed citizen concerns regarding potential adverse impacts of mine operations on the fishery.

"We are grateful that the EPA listened to us when the State of Alaska ignored our concerns," said Robert Heyano, President of United Tribes of Bristol Bay. "Today we told the EPA we support its proposal to protect Bristol Bay and asked them to immediately finalize the proposed determination to restrict the use of certain waters in the Bristol Bay watershed for disposal of fill material associated with mining the Pebble deposit to avoid harmful impacts to salmon. We will not allow our subsistence-based culture to be destroyed by this mine."

Last weeks' failure of British Columbia's Mount Polley mine tailings dam only heightens our concerns that the Pebble Mine and salmon cannot safely coexist.

"These hearings are our final opportunity to comment in person on EPA's proposal to ensure Bristol Bay's salmon-based economy is not put at risk by mining," said BBRSDA Sustainability Director Katherine Carscallen. "Salmon sustain the entire Bristol Bay region and provide a living to thousands of fishermen across the nation. A final action from EPA will put a decade of concern about the threat posed by the Pebble Mine to rest and send a strong message that open pit mining will not be allowed to harm our fishery."

In addition to the subsistence traditions and renowned commercial fishery, Bristol Bay boasts a world-class sport fishing destination, with dozens of small businesses operating throughout the summer. "I've been fishing for salmon and trout in Bristol Bay for decades," said Brian Kraft of Alaska Sportsmen's Lodge. "I thanked the EPA for listening to Alaskans and I urged them to finalize their proposal quickly and do all in their power to keep this unique and precious resource so that I can share it with my children and grandchildren."

Please click here for a complete list of hearing dates and locations.

###

United Tribes of Bristol Bay is a tribal consortium working to protect their traditional way of life and the Bristol Bay watershed from large-scale metallic sulfide mining. Follow UTBB on Facebook

The Bristol Bay Regional Seafood Development Association (BBRSDA) represents the 7,000 commercial drift permit holders and their crews who harvest the world's greatest seafood – Bristol Bay sockeye salmon. Find them at bristolbaysockeye.org, fishermenforbristolbay.org and bbrsda.com.

Trout Unlimited is the nation's oldest and largest coldwater fisheries conservation organization dedicated to conserving, protecting and restoring North America's trout and salmon and their watersheds. There are four chapters and thousands of members and supporters in Alaska. Follow Trout Unlimited on Facebook and Twitter, and visit us online at www.savebristolbay.org.
---
---
BBRSDA, TU, UTBB
PO BOX 1252
Dillingham, Alaska 99576
US


Read the VerticalResponse marketing policy.