All the Noose That's Fit to Print

NEWS

Dear Readers:
Sorry if we've left you hanging for the past year, but a family medical disaster derailed all the writing and promotion. The good news is that MJ's hubby and Vic's dad recovered so well that after eight long, discouraging months, the hospital staff called him The Miracle Man. The bad news is that we're just now catching up on book news for you.
There's been lots of news since the last newsletter. MJ is now two people for example. Well, one and a half. Those of you who knew her as Mary Jane Maffini may be surprised to learn, she's now half of Victoria Abbott. Her daughter Victoria is the taller and funnier half.
Find out more at:
www.victoria-abbott.com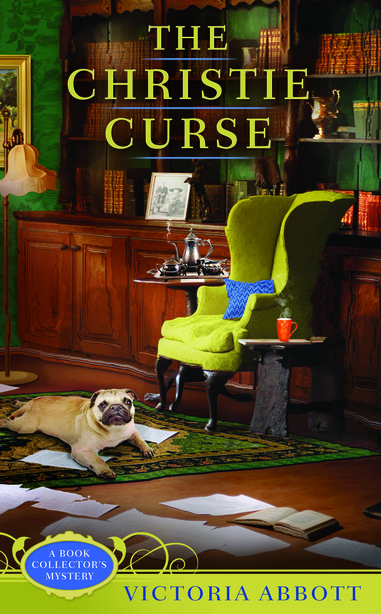 In Stores March 5th 2013 or
The Christie Curse
Broke and desperate to get away from her always loving, yet criminally complicated uncles, Jordan Bingham has taken a job with Vera Van Alst, book collector and the most the despised woman in Harrison Falls. Jordan is tasked with finding a yet unpublished Agatha Christie manuscript, a chore that seems to have gotten her predecessor killed! Jordan will need to use all her wits and less than scrupulous connections, if she wants to stay employed....and alive!

---
---
Award News!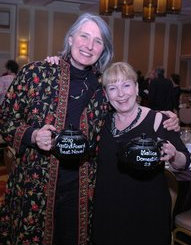 The long and the short of it: MJ won the Agatha Award for her 2011 Short Story
and Louise Penny won for best novel. Here we are loving our teapot awards.
MJ also won the Arthur Ellis award for the same story: So Much in Common (Ellery Queen's Mystery Magazine) and was nominated for an Anthony award.
To read MJ's story click here:
if you have trouble loading this link, please copy and paste it into your browser.
---
Since the last newsletter, The Busy Woman's Guide to Murder won the Romantic Times award for best amateur sleuth! Worth celebrating and worth reading.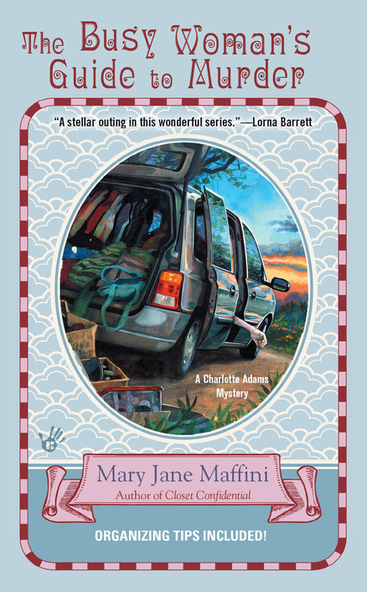 ---
Here's a wee bit about our next book:
The Sayers Swindle
coming from Berkley in December 2013
What would a day in the life of Jordan Bingham be like if she didn't have her cranky employer and avid book collector Vera Van Alst? It seems that Karen, of The Cozy Corpse, has sold some of Vera's prized Dorothy L. Sayers collection accidentally. An honest mistake by a woman still recovering from her last business dealings with Jordan, but a mistake none the less. While trying to track down the book to save her job and Karen's reputation, Jordan stumbles upon some very cagey characters and oh, yes, a body or two. As if this wasn't enough of a task to tackle, the unthinkable has happened, Uncle Kevin has blown into Harrison Falls bringing a wave of chaos and humiliation Jordan's way.
---
Newsletter Sign Up Contest!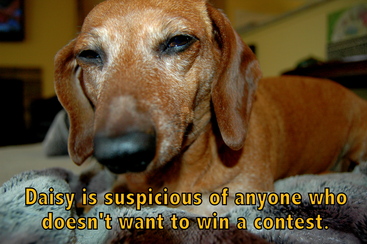 Someone you know could be next, but in a good way! Friend us on
Facebook
or follow us on
Twitter
because we have contests for fun stuff for you!
Forward this message to a friend
---
WATCH OUT! WE HAVE A WINNER!!!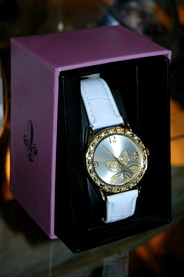 Some of you are wieners and some of you are winners.
Congratulations to
Patty Kendrick the winner of the watch from last year's sign up contest. Its retro charm and faux diamond sparkle would be right at home in the Van Alst dining room. This year's sign-up winner is Libby Dodd. You'll be receiving signed copies of Lament for a Lounge Lizard and Too Hot to Handle, the Fiona Silk Mysteries.
You'll find more contests from time to time on our facebook pages and at Mystery Lovers Kitchen and Killer Characters. Watch for clues.
Winner of the bonus prize for signing up is Cynthia Pecan who will receive a copy of Agatha Christie's "And Then There Were None."
Congrats, all!
---