Directions to the Regenerations Seed Garden:

From the South:
Pass the Shell station in Kilauea, then pass the mini-golf course on the left. Make the next left onto Kahiliholo Road. There is a left turn lane and you will see a large sign saying "Kalihiwai Ridge." (See below for more).

From the North:
Cross the Kalihiwai bridge, then make the next right onto Kahiliholo Road. You will see a large sign saying "Kalihiwai Ridge."

From both directions:
Once you are on Kahiliholo Road in 1/2 mile there is a sign for "Pepperwood Plantation" on the right. Pass it and as the road curves to the right take the next left into a large driveway with a green Private Property sign. Go through the stone gate, and the garden is on the right.

By bus:
The nearest stops are in Kilauea at and across from the Shell station.

See you there!
Click here for map
Regenerations Botanical Garden is 501(c)(3) nonprofit organization fulfilling the vision of a decentralized seed bank; one that exists in your backyard, in your neighbor's, and in farms and gardens across the island. Vital to our work are the Regenerations Seed Garden and Kaua`i Community Seed Bank, which serve to collect, regenerate, and distribute plants that are native, rare, threatened, nutrient-dense, high-yielding, medicinal, beautiful, delicious and otherwise important to us, our island, and the planet.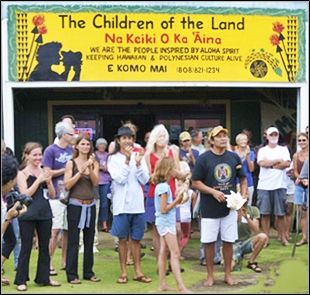 In January Kaua`i Community Seed Bank and the Regenerations office moved to a new home in the space also occupied by Na Keiki O Ka `Aina (The Children of the Land). This is a great move for us in a number of ways. We share many values with Na Keiki o Ka `Aina and are delighted to interact with them on a daily basis and also work together on various projects and programs. The new seed bank facility has upgraded cold storage equipment and a more functional working space to improve our seed-saving capabilities and better accommodate the processing and cataloging of new accessions. The new location, next to Papaya's in the Kaua`i Village Shopping Center in Kapa`a, is more centrally located and accessible to you. We plan to use our new position to facilitate the easy exchange of seed and plant material along with related books, information, and knowledge and ways to share group or individual activities and services.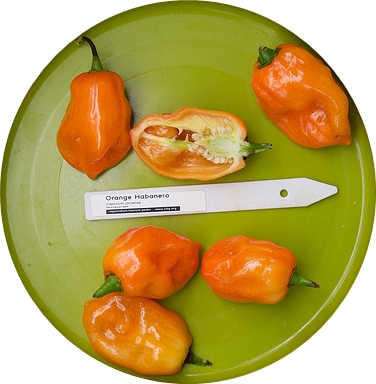 We look forward to seeing you and welcome your thoughts on the most meaningful way for you to interface with us. How can we best work together to support and inspire the care-taking and cultivation of a diversity of island-adapted plants that will ensure a resilient and healthy future? How can we help you to malama the `aina?
The seed bank and office are open every Thursday 8am – 4pm. If you have seed material to share please call ahead to ensure we are prepared to receive it and if you would like to volunteer, please call to make arrangements.
Come check out our new home. We couldn't be happier.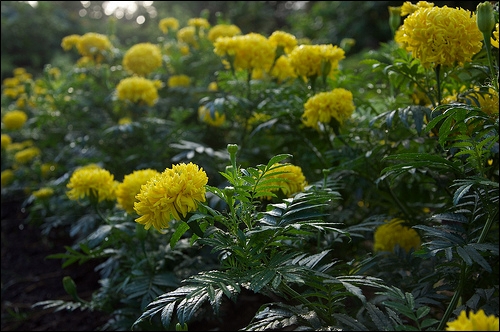 The Regenerations Seed Garden is looking as lovely as ever due to the incredible participation of volunteers in recent weeks. After harvesting seed throughout the fall and into the winter we planted cover crops in many of the beds to improve the soil in anticipation of the spring planting season. Watch for a special seed issue of this newsletter soon in which you'll see photos and read the results of our efforts at seed-saving in recent months.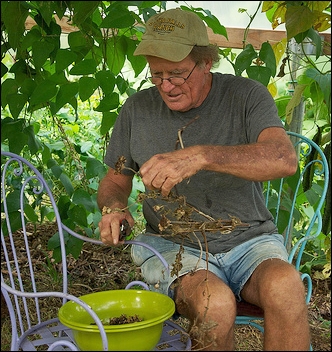 We're having fun imagining which wondrous plants we'll work with next! Because providing you with a diverse selection of important plants from around the island and around the world is core to our mission, we get to mix and mingle with whichever fantastic flora we care to invite to this botanical shindig. If you would like to join us, our current schedule for community work days is Wednesday 2pm – 5pm and Saturday 10am – 5pm. Marshall is on the mainland but Paul Massey will be in the garden.
The Seed Garden often requires care between our visits. We thank Joe Rierdon for always offering help, often checking in daily by phone, and caring for the plants in whatever way is needed. His support has been invaluable and so constant that we must make a point of stopping to acknowledge his willing contribution. Mahalo, Joe.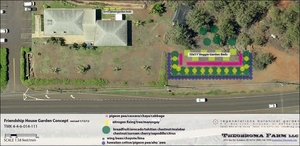 Regenerations has collaborated with Ken Lindsey of Theobroma Farm to design a coastal forest food garden at the Friendship House in Kapa`a. The work has begun and we are now offering participation in this model installation as a free eight-day workshop held 8am - 4pm every Tuesday and Friday beginning February 21, when we will install the irrigation system. The workshop concludes on March 16. This is an opportunity to gain hands-on experience in every facet of a start to finish project and all energetic workers are welcome. To register and for more information call 652-4118.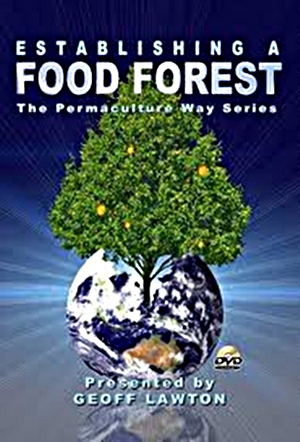 There will be a free showing of the documentary film "Establishing a Food Forest" by Eco Films at Na Keiki o Ka `Aina on Friday, February 24 at 7pm. Join internationally recognized permaculturist Geoff Lawton as he demonstrates how to grow a food forest from start to finish. Elements covered in the film include forest fundamentals, legumes, chop and drop, pests, fungi, using chickens, weeds, nursery, kitchen gardens, swales, hardwood, and mature systems. It also takes a look at food forests that are 30, 300, and 2000 years old.
Click here to watch the trailer.
The film is 80 minutes and will be followed by a discussion. We are inspired to present this film now in connection with our present project at the Friendship House and in anticipation of creating our own model food forest here on Kaua`i. Please join us for an educational and thought-provoking evening (the first event in our new digs!)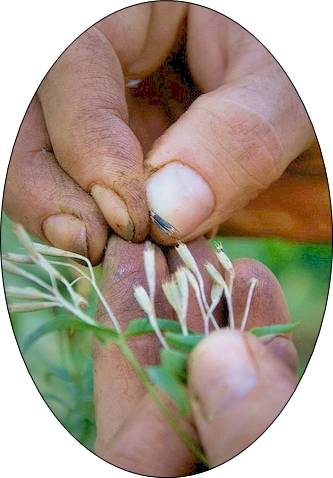 Kaua`i Community Seed Bank is offering a free hands-on workshop on the methods you need to successfully grow, harvest, save and share your own garden seed. Become empowered to break the cycle of dependence on commercial seed and enable your favorite plants to become locally adapted! Saving and exchanging seed is a traditional practice that has largely been forgotten. We can re-learn this basic skill as a vital piece of sustaining ourselves as a culture. Join us Sunday, March 4, 3-6pm at the Kekaha Community Garden. Donations are welcome. For more information call 652-4118.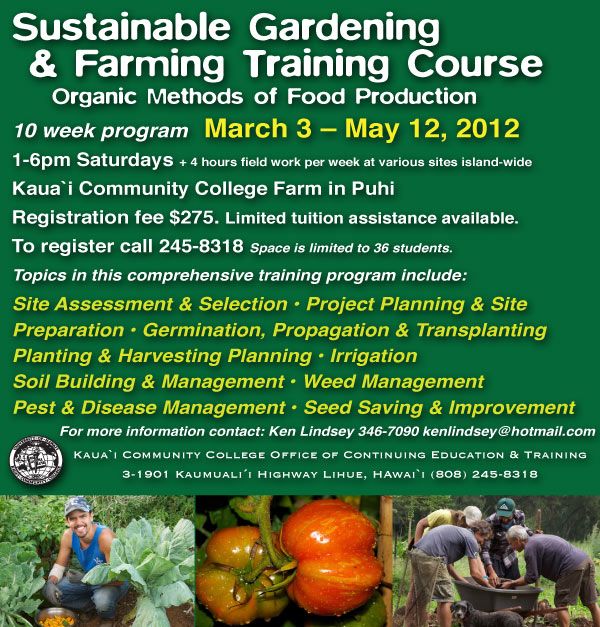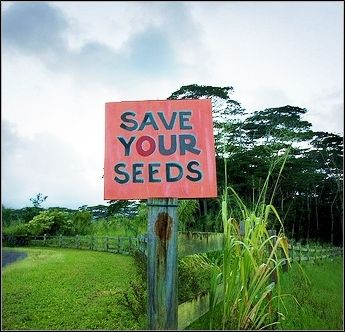 The Spring 2012 Regenerations Seed and Plant Exchange will be held on March 25 in Kapa`a at Na Keiki o Ka `Aina, the new home of Kauai Community Seed Bank. Having found a space in a more accessible location, this exchange is the perfect coming-out party for the seed bank. If you missed the last exchange at the Regenerations Seed Garden you can read about it and watch a two-minute video. If you were there, you already know that if you have an interest in growing plants, or an interest in people who are interested in plants, it's a great place to be.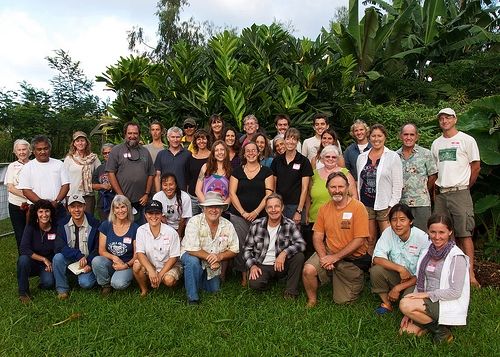 In November the Hawai`i Public Seed Initiative held it's first "Seed Basics Workshop for Farmers and Gardeners" at KCC and the Regenerations Seed Garden. Regenerations is partnering with the Kohala Center and the University of Hawai`i at Manoa Extension Service to produce two workshops on each of the five main Hawaiian Islands over the course of the next two years. The two-day events are designed to create a practical working knowledge of seed growing, botany and biology, selection, harvesting, cleaning, and saving of various types of seed. The next workshop will be held on Oahu at the Lyons Arboretum on Saturday, March 24 and Sunday March 25 with an optional farm tour on Monday March 26. The registration deadline is March 19, 2012. The Maui Seed Basics Workshop is slated for May 19-20, 2012. For more information, please contact Lyn Howe at 808-936-7040, or e-mail seedproject@kohalacenter.org.
If you couldn't attend, the Kohala Center has compiled an excellent archive of the Kaua`i 2011 workshop where you can view the photo gallery, read the full agenda, and view and download the speaker presentations. Also, read "The State of Seed" in the Hawai`i Homegrown Food Network newsletter for a firsthand account.
Please do respond to this e-mail. It was sent by a real human being who would love to hear from you.