How quickly the summer flew by! Music filled our long summer days, and we hope they filled yours as well. As the days get shorter and shorter, we get more and more excited about Winsor Music's thrilling 22nd season ahead of us, and can't wait to tell you about it!

Let's begin with our super exciting season of evening concerts in Brookline and Boston.



Our first concert on October 28 to a packed house in Brookline featured Peggy Pearson in the glorious Bach cantata "Ich habe genug," in which Bach Institute alum Rebecca Printz performed so beautifully as mezzo-soprano soloist. We celebrated John Harbison's 80th birthday year with his 2012 work, Invention on a Theme of William Shakespeare, with Winsor favorite Rafael Popper-Keizer as soloist. The program began with Gabby's lush arrangement of a madrigal by 17th-century Venetian composer, Barbara Strozzi, and closed with quite possibly the most perfect piece of chamber music, Mozart's Clarinet Quintet, highlighting the gorgeous tone of Rane Moore.



Next up on November 25th, we'll feature Boston's most cutting-edge pianist, Steve Drury. Gabby and Rane have a long musical history with Steve. Gabby first met him during her freshman year at New England Conservatory (no need to think about how long ago that was!), and Rane met Steve when she moved to Boston 12 years ago. They have been playing wild and wonderful contemporary music together ever since. This concert will showcase Steve's incredible solo playing in two works by the American composer Frederic Rzewski, his soulful Down by the Riverside and the electric Winnsboro Cotton Mill

Blues. Lee Hyla, a beloved Boston compositional figure, will be heard in his duo for violin and cello, Amore Scaduto. Our annual commission will receive its premiere on this concert, a new work by the brilliant young composer Osnat Netzer. This concert starts with a bang with toe-tapping Renaissance dance party music by Tylman Susato, and concludes with a piece that defies all expectations and leaves you wanting to hear it all over again, the great Ives Piano Trio.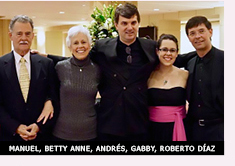 March reunites the Díaz siblings in Boston. Many of you might remember Andrés and Roberto Díaz, cellist and violist, from their days when they lived here in Boston. Andres now lives in Dallas where he teaches at SMU, and Roberto lives in Philadelphia where he is President of the Curtis Institute ("El Presidente," as the Díaz family calls him). The Díaz family does not get to play together as often as they'd wish, so this is a particularly special occasion. We'll be playing trios by Beethoven and Dohnányi and the brothers will play the Beethoven "Eyeglasses" duo, on special request by Gabby. Mom and Pop Díaz, Manuel and Betty Anne, will join them onstage in Marti Epstein's brand new "Song for the Spirit," our Winsor tradition that involves audience participation.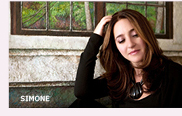 In June, we are absolutely thrilled to have renowned pianist Simone Dinnerstein join us in a concert of Bach, Schumann, and Philip Glass. We can't wait to collaborate with her and hear her beautiful playing!

Over the summer, our Scholarship Fund awarded several scholarships to students from ProjectSTEP to assist in their tuition for summer music programs. We know how vital it is for young people to feel connected through music, and we are so happy to be able to help in this way. Winsor Music has been awarding annual scholarships to Project STEP students since 2005.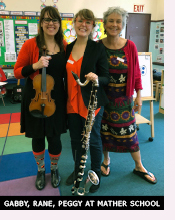 Winsor continues to perform monthly concerts at Beth Israel keeping in mind that music can be so important to those going through difficult times. We also visited the Mather School kindergartners for a special musical Halloween story-telling performance. For many of the kids it was the first time they had heard live instruments!

This year we are excited to present a concert in Newburyport as part of the Wilson Series, where we will reprise our concert with Yoko Hagino from last season, with works by Copland, Bernstein, Milhaud, and Druckman.



In March Winsor goes on tour! Rane, Gabby, and David Russell will be flying to Los Angeles to collaborate with the composition program at UCLA. We will read and workshop works by young composers, and play a concert of our own music plus a premiere by UCLA composition faculty and long-time Winsor friend, Kay Rhie.

It's an exciting season ahead, and we hope that you will join us!

As always, thank you so much for your support—we could not exist without you. One of the most important parts of Winsor is the feeling of community that we have with you, and we are so grateful for your ongoing generosity. Individual contributions account for the majority of our support, so we hope you will use this link to donate now.

With love and gratitude,