Making Your Mark
Please join us for our next event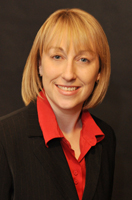 on Tuesday, October 21. We'll be welcoming Paula Sheppard, Chief Executive Officer of NLOWE, as our keynote speaker for the next lunch in the Making Your Mark Series.

WHERE & WHEN?
Tuesday, October 21, 2014

At the Comfort Inn

Registration—Starts at 12:00 p.m.

Lunch—Starts at 12:30 p.m.

Finished by—1:45 p.m.
REGISTER ONLINE: For members, it's $45 and $70 for the Not Yets (+HST).

Introducing Paula Sheppard
Paula has truly made her mark in Newfoundland and Labrador since she took over the helm of NLOWE as executive director in 2011. With her recent appointment as CEO, Paula will continue to be instrumental in leading the efforts to expand this non-profit organization, which offers services to women entrepreneurs to help start and grow their businesses and capitalize on emerging economic opportunities.

NLOWE has a very active membership and is backed by the Government of Newfoundland and Labrador.


Meet, Mingle, and Learn on October 21
The October 21 luncheon falls on the same day as workshops in our Leadership Development Program. We're offering catchup dates if you missed the opening sessions.

The workshops are designed to provide valuable, practical skills and knowledge to update and enhance your business confidence and competence and make sure you're board (and C-suite) ready.

To register for the workshops scheduled on October 21, and the lunch (our event lunches are included with workshops), please let Susan know.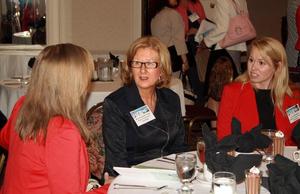 We attract inspiring guests and members — shown above at the last Making Your Mark Luncheon are (l to r) Corina Walsh, Training Consultant (back to camera), Brenda Kelleher-Flight, GDP Consulting, and Lynn Hammond, Strategic Communications Consultant. Brenda and Lynn are facilitators of the Leadership Development Program.

---
The EXTRAordinary Women, plus one
Members are welcome to bring a guest along to the Making Your Mark Luncheon on October 21 at the member's price. (That's $45 +HST instead of $70+.
Pay by credit card
.)
Growing!
New members keep joining--thanks partly to your delightful introductions. Thank you and please forward details of the lunch to those you know, so we can keep on growing!


Save the date


Nancy Healey, Chief Executive Officer of the St. John's Board of Trade, will be our special guest on November 12. Stay tuned for details.
UPCOMING: Check for more events and member news at
theEXTRAordinarywomen.com
and on s.m. links. Please let us know so we can announce your news/successes/and achievements in here and on the site or on fb/twitter.
INFO: www.theEXTRAordinarywomen.com
Please
forward this message to a friend or colleague
FIND, FOLLOW & FRIEND:


Please help to spread the word: share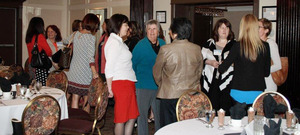 Women to Watch—our members, guests, and participants in the Leadership Development Program met and mingled over lunch at the Comfort Inn on September 9.
Thank you to guest speaker Susan Hollett, shown at front right, below, with Corina Walsh, Training Consultant (in red).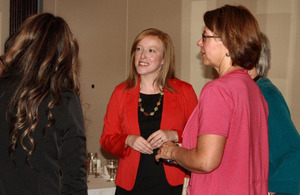 Advancing Careers
Note from the President:
"The EXTRAordinary Women is intended to be a catalyst for leadership and my goal is to bring women together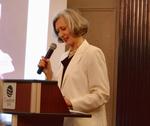 with cooperation and collaboration. This boosts women's professional and career opportunities and links into our vibrant community.

"I'm very pleased to say that the new Leadership Development Program eases the path to advance up the management ladder and onto boards. It builds on the openness and sharing of knowledge that has been the hallmark of our events since the first event in January 2011."

Federal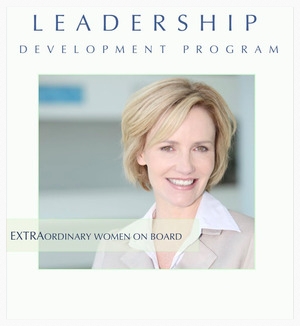 diversity targets open up prospects for growth
With the federal announcement in June that the government would like to see targets of at least 30% of women on boards within five years, opportunities to rise "above the glass ceiling" will be more accessible.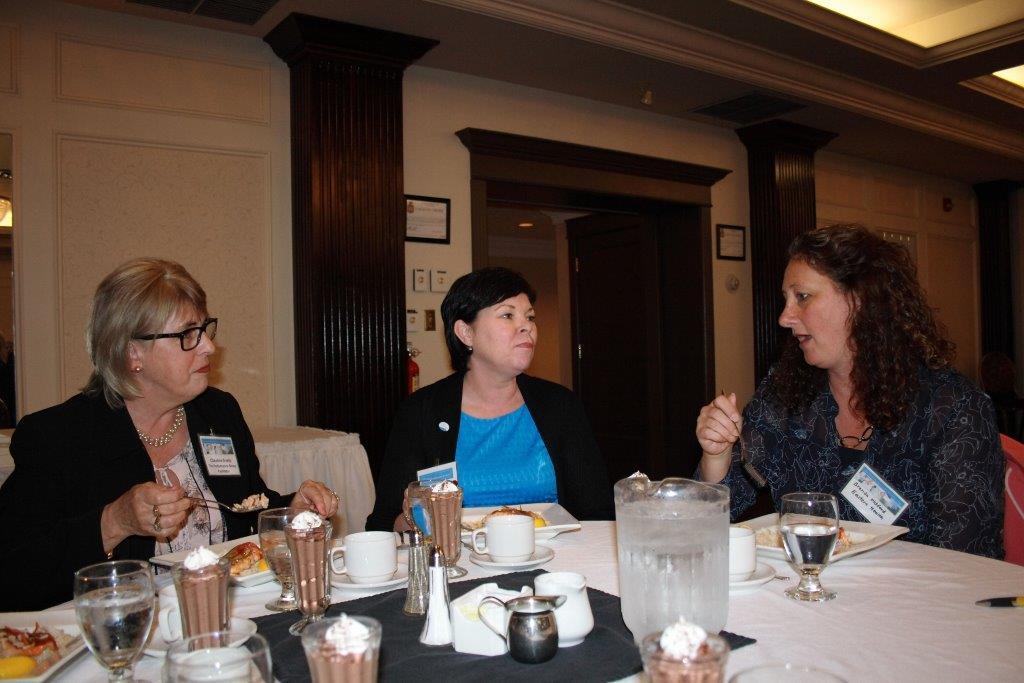 Above, from the left, are Claudine Evelly of The Performance Consultants, one of our Leadership Development Program facilitators, and member Edie Newton, Children's Wish Foundation, with Brenda Oldford of Eastern Health.
"I recommend the Leadership Development Program for anyone who has leadership ambitions or a goal of becoming a Director on a Board of Directors. The combination of the eight workshops is a strategic step towards that achievement."

From a participant in the
opening session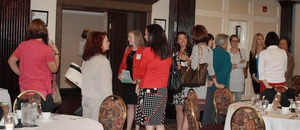 SUPPORT IN THE COMMUNITY
We're launching our Winter Coat Drive with Deluxe Dry Cleaners again to support the great work of Marguerite's Place. Connect with Susan for details or watch this space.


THANK YOU, AS ALWAYS, TO OUR WONDERFUL SPONSORS!
Thank you to our sponsors Comfort Inn, Simply Amish NL, The Bennett Group of Companies, Grant Thornton, KPMG, The Beverage Baron, and Telus.

We like to support our very supportive sponsors!

Please contact Susan for more info or to register: 709 765 9428