DC ALUMNI TOUR JULY 2-9
Join Profes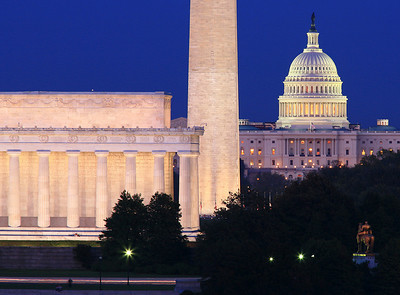 sor Emeritus Marv Meihack and your fellow alumni for a tour of our nation's capital and surrounding area. Highlights will include visits to several museums, all the major monuments, the National Cathedral, Ford's Theatre, Gettysburg, Bull Run, Shenandoah National Park's Skyline Drive and Appalachian Trail, Arlington National Cemetery, Baltimore's Ft. McHenry and Inner Harbor, Harpers Ferry, a Nationals baseball game, Great Falls of the Potomac, and 4th of July fireworks. A flight option from MSP, 7 nights at the Doubletree hotel, deluxe motorcoach transportation, daily devotions, expert guide previews, and fellowship with like-minded believers all add to the enjoyment. Click here for a full brochure and registration form. A $25 discount applies when booking by March 15.

CLASSES OF '61

PLAN GOLDEN REUN

IONS



Members of DMLC's 1961 college and high school graduating classes (or those who were a part of the classes of '61 at o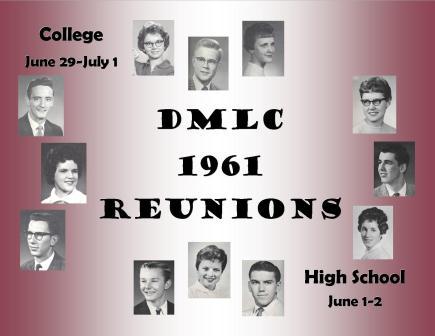 ne time) are invited to assemble in New Ulm this summer for their golden reunions. The high school reunion will take place June 1-2, and the college grads will meet June 29-July 1 . Click here for more details. If you'd like to organize a reunion for your class, please contact the alumni office for assistance.



MAKE A DIFFERENCE FOR MLC
Have you signed up for your MLCAA Visa yet? Over $1000 has been raised and we're just starting to scratch the surface of this fundraiser's potential. UMB Bank will contribute $50 to MLCAA once a new cardholder makes a purchase. This will greatly enhance the alumni association's ability to fund campus projects (such as the refurbishing of the decaying Center Street entry sign), student scholarships, and alumni activities. Click here for FAQ or more details on this easy, no-annual-fee way to show your support for MLC!

WIND SYMPHONY AND COLLEGE CHOIR COMING YOUR WAY?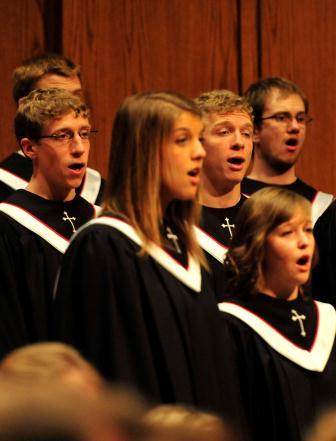 The 62-member College Choir will begin its 9-day tour of the Midwest this weekend with stops in Wisconsin, Illinois, Iowa, Nebraska, and South Dakota. Cl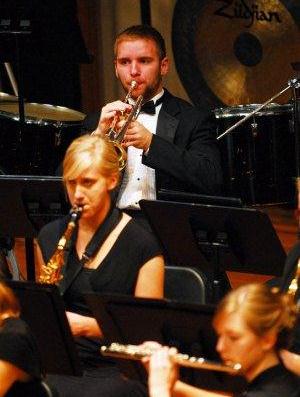 ick here to view the itinerary. The Wind Symphony will take their show on the road in May with a western route that includes concerts in Minnesota, Nebraska, Colorado, Arizona, and California. Click here to view their itinerary. Please plan to attend the concert in your area and thank the Lord for these exceptional gifts to his church.
EATSO MUCH PESO LITTLE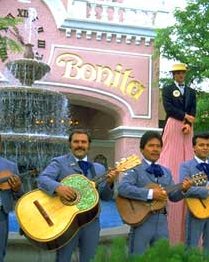 The MLC Wind Symphony invites Denver area alumni, their families, and friends of the college to mix and mingle with them for dinner at the famed Casa Bonita Tuesday, May 17, at 7PM. The palatial pink Mexican restaurant located in Lakewood is known for its Disneyesque theme rooms and unique entertainment. A special rate of just $10 ($5 for kids 12 and under) includes the meal, drink, tax, and tip plus an opportunity to encourage the next generation of our synod's servants. RSVP is required. Click here to reserve your spot and obtain more information.
ALUMNI COMMENCEMENT DINNER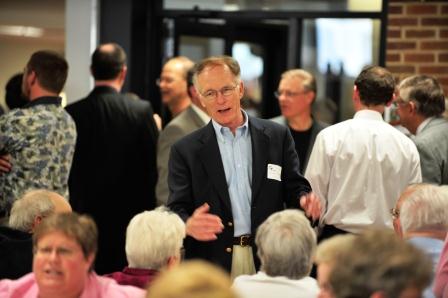 Are you coming to commencement? If so, be sure to spend a few hours with your fellow alumni Friday, May 13, before the concert (4-7) and take advantage of an opportunity for a sweet meal deal. For just $5, you'll enjoy a cafeteria meal complete with entree, beverage, and dessert. You'll also be entertained and updated on what's happening at your alma mater. A sacred concert in the Chapel of the Christ follows at 7:30. RSVP is required. Click here or contact the alumni office to register.