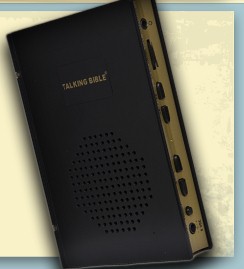 We pray that you will feel led to help Talking Bibles International get more bible out to those who want so desporately to hear God's Word.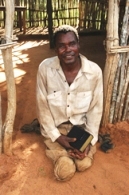 "With Talking Bibles, people hear of the love of God and it changes their hearts. We have very much benefited from these Talking Bibles."

- Pastor Saul, Uganda




PRAYER
...
Please pray that God will guide graciously and provide abundant amounts of his wisdom as we seek to provide His Wordto those who need to hear.
Thank you.
It takes many, many years to write the bible in other languages but unless someone else reads to them they will still be left with emptiness and a hunger to know what God has to offer them. If you are not able to make a financial contribution could you speak to your church about donating Talking bibles to their missionaries in the field or Invest in
Talking Bible Sunday
for those in your congrigation who are non-readers.
Join us on Facebook