Talking Bibles has a heart for people all over the world. We want to make a difference... A GOD Difference!

When you make a difference in the world, the kind of difference God created you to make, you can't wait to wake up in the morning and do it again, and again.... Everyday.

Serving others gives your spirit joy and excitement and your heart overflows with God's love. When you serve others you are serving the Lord.

All over the world people are hurting and need food, friendship, clean water, shelter and love. Make a difference and partner with Talking Bibles to help the people of the world meet Jesus.

People of third world countries cannot read the Bible like we can. They need our help to bring them audio bibles in their own native tongue.
We need to tell them of the LOVE and SAVING GRACE of Jesus who brings HOPE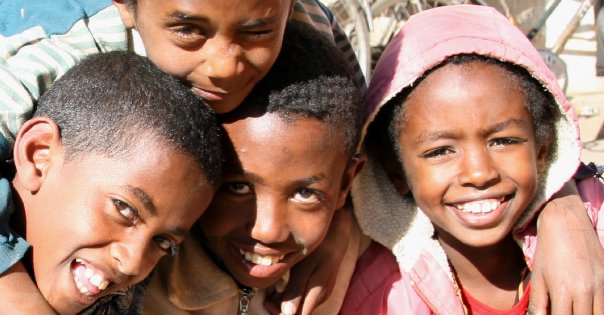 Start with one simple gift:

The pure voice of Scripture, amplified so a group people of all generations and backgrounds can hear. They gather closely around the Talking Bible and hear of the wonders of God in words that they can understand, repeat, and memorize. They listen and go back to their homes and talk about the promises of the Bible. They hear and believe, trusting in the power of God in their lives. They learn to fellowship and pray. They learn to minister the Word to others in their community.
It starts with one simple gift that you can give today.

It's easy to send a Talking Bible, or ten, or one hundred into the world. Contact Talking Bibles International today:
(760) 745-8105
News
A very genouros Foundation has given Talking Bibles the opportunity to match funds. They will match funds up to $25,000 to any church who donates to Talking Bibles this month. If you can offer a donation of any size your contribution will be doubled. This is a very exciting opportunity and will allow us to double our outreach. Please contact us today for more information.
Food for Thought
With God we start noticing that all over the place right now there are people who need you. Will you ask God today what he would have you do to make a difference in the lives of others? The world is full of selfishness, loneliness, insecurity, too much media consumption and confusion. When we experience a relationship with God we start noticing our actions, words and decisions all start to change. God gives us purpose and the desire to make a difference.
Prayer
Please pray for Talking Bibles ministry. We need God to move in a mighty way to reach the illiterate people who don't know our Savior. Even though the way may seem impossible, he is the master of the impossible.
Support
Talking Bibles is here thanks to our donors who support us financially! We are genuinely encouraged and pray for your support. If you'd like to help keep this ministry going strong, please visit our website: