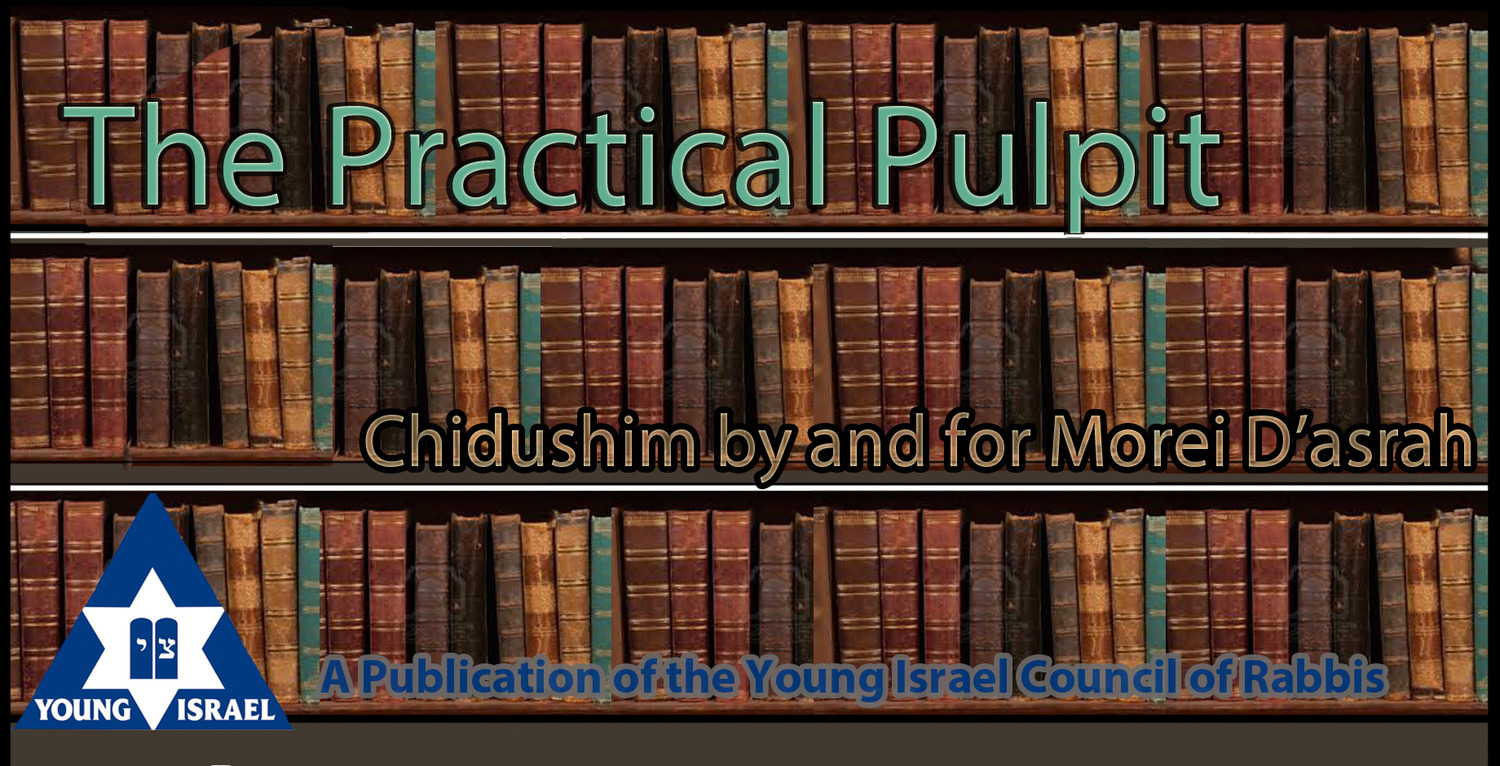 | | | |
| --- | --- | --- |
| Volume 1 | Adar 5774 | February 2014 |
Rabbanim Chashuvim,

It seems there is no end to this long harsh winter we are experiencing in many sections of the country. But the months of Adar promise to provide us with new energy, through the great days of simcha, cheirut and (hopefully) warm weather.

The National Council of Young Israel is excited to present to our rabbanim, "The Practical Pulpit" – a new e-publication.

To quote Oscar Wilde: "The only good thing to do with good advice is pass it on; it is never of any use to oneself." Our goal is to gather from our rabbanim, their best practices, experience and advice and share them with all our Young Israel rabbis.

We invite you to be part of this endeavor and tell us what has worked best for you and your synagogue, the challenges you have faced, and how have you overcome them.

I must mention another publication written in a different era whose impact was felt throughout the rabbinic community: "The Rabbis Letter." It was written and edited by Rabbi Chaim Wasserman (Rabbi Emeritus of Young Israel of Passaic-Clifton) and published by the National Council of Young Israel. Each time it appeared, it felt as though a good friend was coming to visit. Throughout the mid 90's and the beginning of the new millennium, we anticipated reading this professionally-written journal that was relevant to our vocation and ourselves.

We hope that "The Practical Pulpit" will be as well received. Please join us for the journey; write to us… and write for us.


Rabbi Binyamon Hammer
Director, Rabbinic Services
National Council of Young Israel
A

GPS to Praying with Dignity
Compose Your Shul's Sefer Minhagim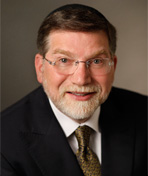 One of the first "rabbinic jokes" I recall being told when I entered the rabbinate was about a young rabbi who encountered a major argument in his first position. It was a Shabbat morning and it was time to recite "Av Harachamim" before Musaf. The Shul erupted with everyone screaming and fighting. Half the Shul screamed, "we don't say it," while the other half screamed "we do say it." Unable to regain order, the new rabbi turned to the oldest member present and asked him, "What is the custom of our Shul? Do we say it or don't we say it?" The elderly member responded, "Neither. Our custom is to fight."

In too many Shuls this joke becomes reality because no one took the time to compile a "Sefer Minhagim" documenting the prevalent customs. By creating a "Sefer Minhagim" the congregation has a practical guide for its members. Often customs aren't remembered from year to year (e.g. how long do we refrain from saying "Tahanun" after Shavuoth) and the "Sefer Minhagim" will serve as the reference document everyone can use in order to know what exactly to do.

The 19th century Halakhist, the Hatam Sofer, in his last will and testament, instructed each community to follow its unique customs. Throughout the millennia numerous Halakhic responsa have been written addressing issues about what to do when the custom of a community is debated. It is apparent to all readers of these responsa that much headache and angst could have been avoided if the community would have documented their practices.

It was this reality, and the request of a Gabai in the Shul, that motivated me in 2008 to compile Young Israel of Century City's Sefer Minhagim. After drafting my initial version, I shared it with my Assistant Rabbi for editing and comments and then circulated it among the Gabbaim for their comments. Once this process was done we printed bound copies and placed them in the Shul for quick access. We also posted it on our Shul website for greater distribution.

The process hasn't ended because we constantly update the Sefer Minhagim when we realize that a Minhag is missing. Every year before Rosh Hashana we print new copies of the most current edition, marking the date of the new printing on the cover. In addition, whenever Rosh Chodesh or a holiday is being observed during that week we also include a synopsis of our Minhagim in our weekly Shabbat announcements.

Although compiling the Sefer Minhagim took a considerable amount of time the reception it has received both within our Shul and from all over the world has been truly rewarding. All of our multiple Minyanim now follow the same practices and our members know that there is no longer any debate about Minhagim. Whenever there is an issue, and the rabbi isn't present, the Gabaim automatically refer to the Sefer Minhagim for a ruling. We have also received requests from Shul's all over the globe asking permission to use our format in order to create their own Sefer Minhagim.

This international "fame" is only a side benefit. The true benefits for the rabbi are numerous. They include a reference source reminding him of the Minhagim, and help the rabbi serve as the true "Mora D'atrah" of his Shul.

Attract Young Families

To Your Community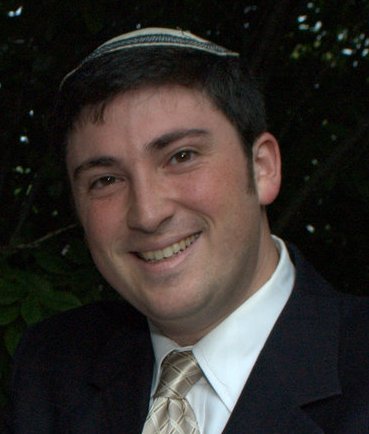 As rabbis of shuls in smaller communities, we are often faced with the goal of attracting young couples to move into our neighborhoods. Imagine the difference it would make to have the young, growing families from just one floor of an apartment building in Riverdale, Teaneck or the Upper West Side who move to one of our communities! How can we begin to get successful results in this area? How can we put our communities "on the map"? By no means is there any magical solution or any one idea that will work for all of our communities. Nevertheless, I'd like to present a few ideas that I've discovered over the past number of years.

We must first focus on what's in our control and stop worrying about what's not. We cannot change the amount of time it takes to commute from our community to NYC. In the short term, we cannot control the quantity or quality of school choices or the number of pizza shops we have in our neighborhood. Rather, we need to identify our key "selling points" and run with them! What niche does our community have? What added value can we provide over living in one of the major Jewish communities?

Secondly, we need to utilize members of our shul to reach out to potential families. Everyone has nieces, nephews, family friends and acquaintances who are either young families or who know other young families. Have congregants invite these people for a Shabbat. Have your members add these people to your shul's email list and forward special emails about the community to these people. That will help spread the word! Including in "reaching out" is utilizing technology. Having an appealing website is critical. Facebook, YouTube videos and other social media is the language of young couples and certainly an important way to reach them. Geting articles in Jewish magazines is also helpful
Ultimately, I believe the strongest way to attract young families is to make them feel needed. Give every potential member the message that their family can play an important role in the community. As the Rabbi, take personal interest in their needs. Follow up! Stay in touch even after they visit. Make sure they realize that they won't fall through the cracks or be just another member, but rather a valued family who can contribute and play a meaningful role in the growth and success of the shul. As smaller communities, let's continue to share with each other tactics and ideas that we have implemented in our neighborhoods. Wishing everyone hatzlacha rabbah!
Paying & Deducting Your Fair Share
Calculate Your Parsonage Correctly
By Rabbi Perry Tirschwell
Executive Director, National Council of Young Israel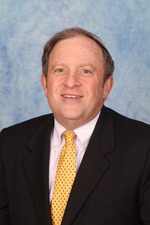 Parsonage is widely misunderstood by clergy, boards, payroll services and accountants, because it applies to a very small group of people and works differently than other deductions.

A full time rabbi, assistant rabbi, male or female Judaic studies teacher or executive director of synagogue, day school or religious organization meets the requirements for ministerial eligibility, and is therefore entitled to a housing allowance (parsonage). There are some who suggest that some form of certificate (ordination or diploma testifying to training for "ministerial" functions) is also required.

The following special tax rules apply to such "ministers"

1. Housing allowance and parsonage exclusion
2. Self employed status for social security purposes
3. Income tax withholding is voluntary

1. Housing Allowance

In order to obtain this benefit, the following must be done:

A. You must set in forth in writing your estimate of "parsonage expenses" for the calendar year. A form has been created to help you calculate this number.

B. If you own your home, you are also required to obtain from a reliable source (i.e. real estate broker who knows your neighborhood well) the rental value of your home (furnished) plus the cost of utilities. Fill that number in on the line at the bottom of the form that says "limitation based on fair rental value & utilities", including blank.
C. The IRS says that your housing allowance is the lower of the two figures; the estimate of annual expenses ("A" above) and the rental value of your home plus utilities ("B" above).

D. Since boards of schools, shuls and organizations have the fiduciary responsibility for the organization (including taking taxes for the government), they are required to pass a motion each calendar year (we recommend that it is the higher of "A" or "B") designating a number as the portion of your compensation which is the housing allowance.


2. Self Employment Status for Social Security

For normal (non-parsonage, salaried employees), the employer pays 7.65% of your salary (on top of your salary) for Social Security and an additional 7.65% is deducted from your salary. This is called FICA.

As a result of your receiving money as a housing allowance, you now become subject to SECA (Self Employment Contributions Act), as opposed to FICA. This means that the 7.65% deduction for social security will not be paid by your employer . Rather, you will be required to pay the entire 15.3% of SECA at year end with your income tax return.

Some synagogues and day schools add 7.65% to your salary to compensate you for half of your SECA obligation.

It is important to note that the housing allowance is subject to social security taxes. The exemption from taxes on parsonage is limited to income taxes. The amount that you deduct pre-tax for medical insurance, H.S.A. contributions, AFLAC, dental plan, or qualified tuition plan is not subject to social security taxes.


3."Exemption" from Federal Income Tax Withholding

Since you are considered to be self-employed for withholding purposes, your employer is not required to deduct any income or social security withholding taxes from your pay. Ordinarily the payroll company calculates the amount that you withhold based on the number of exemptions you claim on your W-4 form. This does not mean that you are exempt from paying income taxes- just that you have to consult with your tax advisor to determine the amount that they should withhold, and then tell the person who deals with payroll at your synagogue. The default recommendation is to elect to withhold enough income tax from your salary to cover both income tax and SECA.

Please understand that the National Council of Young Israel is not a tax advisor, and we highly recommend that you consult with your own advisors for guidance on this issue.



Use Technology

To Reach More Congregants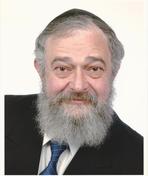 I have pleasure to deliver a weekly Gemarah Shiur from my office in New Jersey to a group of gentleman who meet in their synagogue in Youngstown, Ohio. We very affectionately refer to each of our sessions as the 'Skype Shiur.'

Accomplishment of such endeavors is relatively simple. Free Skype software is downloaded from the Internet onto the involved computers, settings are applied, a video call was made, et voila! Instant video conferencing! All computers involved must have either built in or peripheral web cameras.

To be certain, in this age of super competition, there are several very effective systems available in addition to Skype. Google, Jitsi, VoxOx (the more bovine approach), goober (as in peanut?), Ekiga, and ooVoo, are just a few of the leading contenders to Skype.

What are the inherent challenges? Of our more than 50 sessions, we have experienced two where the audio from Youngstown simply did not transmit to New Jersey. Even though some of the bal habbatim are quite savvy when it comes to IT (information technology), the cause for this frustrating silence on their part simply could not be construed on the spot. At times, videoconferencing does present the inevitable flaws and 'bugs' for which no immediate solutions are easily attained.

The solution in both situations was to revert to our mobile phones for the audio, the one at their end being set to Speaker. In our fifty plus sessions so far, we have not run into any other technological snafus.

The very inexpensive camera on most computers is just that- cheap, whereby no one appears very photogenic in its lens. When a Magid Shiur is physically present with his Talmidim, it is the various expressions on the faces of his Talmidim that allow the Magid Shiur to gauge his success in the endeavor of hesber. Due to the poor video imaging quality of computer cameras, there are times when the one delivering Shiur simply is not able to estimate whether his Talmidim truly fathom what is being taught. There is of course, more expensive video equipment available on the market, if one has the timer and resoiurces to purchase them.

Needless to say, this digital age provides us with real time abilities for various other Mitzvos such as Bikur Cholim, Nichum Aveilim, delivering shiurim of all kinds around the planet, and conversing with wide slews of people from former congregants who have relocated to the Sunshine State to being electronically joined with others during Simchos of all kinds. The possibilities are endless!

How true are the hallowed words of Chazal when they state, "The world stands only through the merit of the Torah."
How Does Your Shul Do It?
Honoring Our Dedicated
Non Jewish Employees

A powerful article about honoring the non-Jews who make our shuls function appeared in Tablet Magazine. We'd like to share ideas about how shuls can honor these unsung heroes. Email Rabbi Hammer to share your idea which we will include in a future Shul Solutions or The Practical Pulpit newletters.
You Have Shailos, Ask The Posek!

Rabbi Willig Answers
Your Shailos

Rabbi Mordechai Willig will conduct his next conference call B"eH on Wednesday February 26 from 3:00pm to 4:00pm EST. The deadline for submitting shailos by email is the Monday before each conference call at 1:00pm. 63 rabbis partcipated live in Rabbi Willig's last biweekly call!

Topics that have been submitted by Young Israel rabbis which are being addressed this week include;
1. A couple who belong to a Conservative shul and the spouse that had a non-halachic conversion is interested in Orthodox Judaism- do we bring up conversion?
2.What is the status vis a vis eruvin of lakes and woods in public parks and on private property; golf courses; regular cemeteries; old cemeteries that are also tourist attractions
3. Dairy bagels under hashgacha at a local bagel store
4. What minhagim should baal teshuva adopt- based on where his family is from, those of his rebbe, his new community?
5. Does one need a minyan for post-shul Parshas Zachor readings?
6. What is the bracha on Megillah readings for women only?
7. Should one agree to be mesader kiddushin for a former congregant who now has a new rabbi and is getting married in that new rabbi's shul?
Rabbi Willig, a Rosh Yeshiva at RIETS, Member of the Beth Din of America, Member of the National Council of Young Israel Vaad Halacha and in his 40th year serving as the rabbi of Young Israel of Riverdale, is uniquely qualified to answer the questions of rabbonim in the field.
Recordings of the first five conference calls are available by emailing Rabbi Hammer. Topics covered include complex Niddah shailos, shovelling snow on Shabbos, womens megillah readings, and joint programming with non-Orthodox shuls.
---
Professional Development for the Busy Rabbi
Great Practical Insights from Experts
Recordings and source materials from this year's Young Israel Rabbinic Training Program seminars are available by emailing Rabbi Hammer. Topics this year so far have included Siddur Kiddushin, Mikvah Construction, Establishing a Chevra Kadisha, Domestic Abuse, and The Rabbi and His Finances.
Thirty two aspiring rabbis are participating in this year (our 19th year)'s program, which takes place as a five hour session every other week. These trainees (who hail from a cross section of yeshivot) are available to intern at your shul.
published by
The National Council of Young Israel