A Success Story: The Fostons
ASIAN, Inc. had the privilege of helping the family of a Korean War veteran save their home. Pov Oum, the agency's Housing Program Manager, worked with Bernard Foston, an 86-year-old father of six, Korean War veteran, retired City College of San Francisco dean and chaplain for a local veterans' organization.

Mr. Foston came upon hard times when he became a widower after 53 years of marriage. In his state of mourning, his bills piled up. Bernard and his daughter Heaven became increasingly despondent until one of Heaven's friends talked to her about how ASIAN, Inc. had helped them.

Through ASIAN, Inc.'s foreclosure prevention program, the Fostons received one-on-one counseling and got all of their initial questions answered. However, Housing Counseling Program Manager Pov Oum held out little hope for a loan modification approval, considering that Mr. Foston had accumulated significant equity in his home. Therefore, she also recommended several back-up plans to Mr. Foston, one of which was a reverse mortgage. The day that Mr. Foston was going to sign the final reverse mortgage approval, Pov informed the Fostons of their Home Affordable Modification Program approval by their servicer. The Fostons shed tears of joy after hearing this "miracle" news.

ASIAN, Inc. was able to work with the bank to stop the foreclosure, collaborating with the Fostons on a plan that enabled them to manage their new mortgage terms. We are proud to say that Mr. Foston is still living in his home today with his children and grandchildren.
SF drops Sunday meters; our workshop attendees save money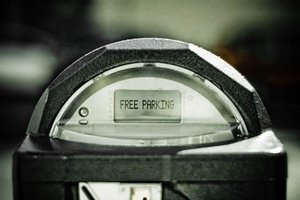 As reported by NBC Bay Area: The San Francisco Municipal Transportation Agency's board of directors voted Tuesday, April 15 to abolish Sunday parking meter enforcement effective July 1. San Francisco Mayor Ed Lee said in a statement after the vote that the repeal "is about making San Francisco a little more affordable for our families and residents."

The third Sunday of every month, ASIAN, Inc. holds day-long Cantonese-language homebuyer education workshops at its Mission Street headquarters, serving up to 100 prospective first-time homeowners and their families monthly.

"The elimination of paid Sunday parking means the multigenerational families attending our workshops can park on Mission and the surrounding streets without having to feed meters or worrying about parking tickets," said Michael Chan, President of ASIAN, Inc. "This means our families will save money -- every little bit helps."
Minority business development client becomes mentor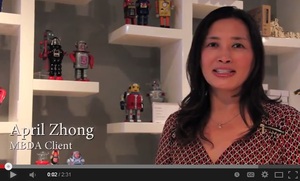 April Zhong, President and CEO of Silray, Incorporated and a client of our Minority Business Development Agency (MBDA) program, served as a mentor to a host of fellow entrepreneurs at the Silicon Valley Business Journal's Bizwomen Mentoring Monday on April 7 in Palo Alto. The event, billed as the first of its kind and the beginning of an annual tradition bringing women together in a casual, fast-paced coaching atmosphere," took place in 40 markets on the same day, meaning at least 200 women were coached in every market, or 8,000 women across the country.

According to the Silicon Valley Business Journal, the event offered attendees the opportunity to choose from 40 mentors -- among the most influential women in their communities -- for five-minute one-on-one coaching sessions.

Click on the video above to hear April talk about her success as our MBDA client.
Mark Your Calendar for These Exciting Events!
| | |
| --- | --- |
| | |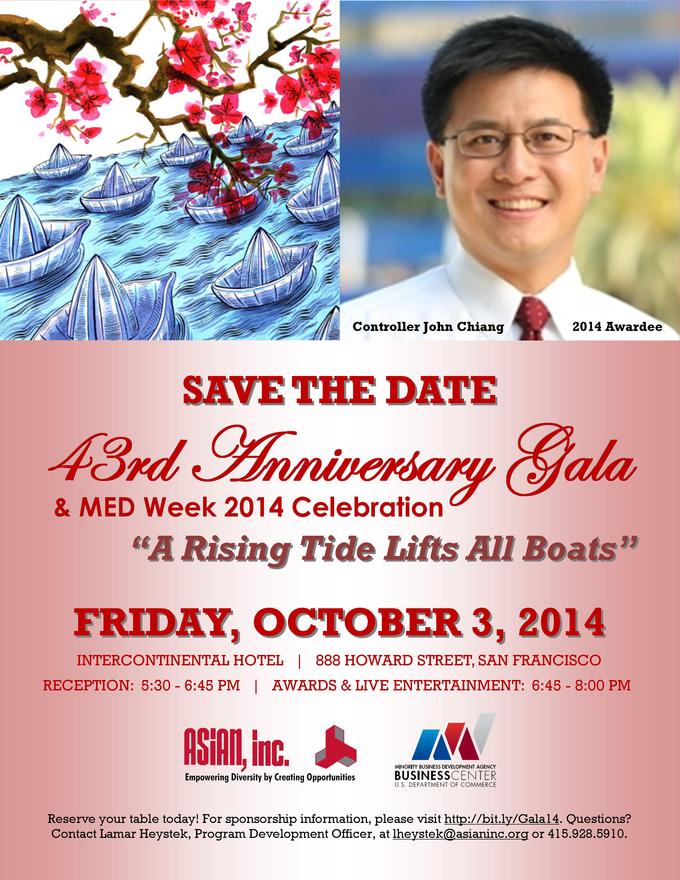 ASIAN, Inc. is a 501(c)(3) organization, federal tax ID #94-1753170. Your donation to ASIAN, Inc. and/or the MED Week Coordinating Committee is tax-deductible to the extent allowed by law.
Please click below to donate:
1167 Mission Street, 4th Floor | San Francisco, CA 94103 | 415.928.5910 phone | 415.921.0182 fax