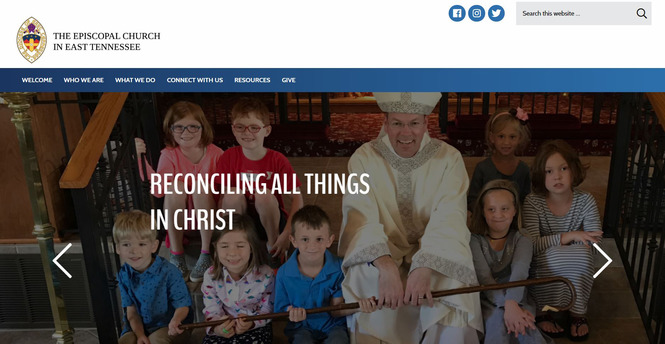 We've refreshed the site to be better able to tell your stories, for easier navigation and quick sign-up for our enews, as well as get an update for a more inviting, modern look and feel.
We've completely redesigned our website menu so click on the picture above and take a look around.
You'll see that it's easier to find events, and stories and sermons on our blog.
You'll also find more content for people exploring, wanting more information about us, and for folks looking to find their church home. But if you're just looking for quick information, click on the resources tab – all our online resources are now available in one location!
Bishop Brian at the Community of the Cross Nails Gathering
Give to Help New Bern, NC, Community Recover from Florence
Events in & Around the Diocese
Music
For Children
For Youth
Grace Point
Grants
News
Jobs / Opportunities to Serve
Stewardship
Register Now for Invite Welcome Connect!
BISHOP BRIAN AT THE COMMUNITY OF THE CROSS OF NAILS GATHERING IN COVENTRY, ENGLAND
---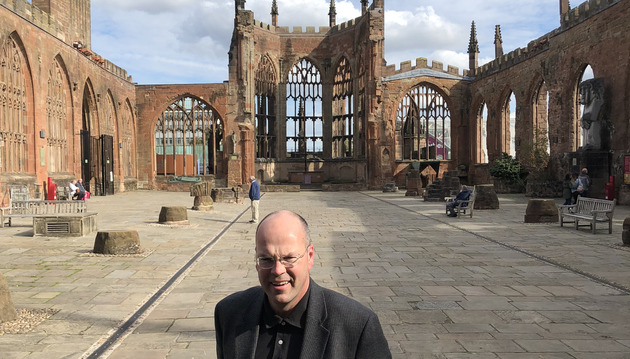 Have you read about Bishop Brian's and the Rev. Robert Childers' journey to Coventry Cathedral for the "Growing Together in Hope" gathering of the Community of the Cross of Nails?

Coventry Cathedral was blitzed during World War II along with a large portion of its city. In the terrible aftermath that followed, a priest took three large roofing nails from the ashes and bound them into a cross with wire.

The cross of nails is the very powerful and inspirational symbol worldwide of reconciliation and peace around which the Community of the Cross of Nails was formed. CCN is a network of individuals, churches, Christian organizations and institutions that share a common commitment to work and pray for peace, justice, and reconciliation. The organization has a supportive and collaborative relationship with the Reconciliation Ministry at Coventry Cathedral. The Rev. Robert Childers is serving as the new chair of the Community of Cross of Nails North America. Bishop Brian, who is responding to the call for reconciliation in our diocese, accompanied Childers to "Growing Together in Hope" to gather tools to assist us as a Church in the important work of reconciliation.

Read the story about the journey on our blog at dioet.org.
See the videos Bishop Brian has sent from Coventry on our Facebook page and Instagram.


GIVE TO HELP NEW BERN, NC, RECOVER FROM HURRICANE FLORENCE
---
New Bern, NC has been hit hard with the storm surge from Florence. Paul Canady, rector of Christ Church, New Bern, was raised at St. James in Knoxville and folks from our churches have spoken with him about how we can help. Thankfully his 300-year-old church did not sustain damage, but the church is working in the community to help folks whose homes were severely damaged and who are now left without necessities. There are two ways you can give a contribution that will help immediately:
Buy a gift card of any amount from Lowes, Wal-Mart, Target, Food Lion, or Publix, and send it to the Ven. Chris Harpster, St. Paul's Episcopal Church, Kingsport TN. St. Paul's will be collecting gift cards through October.

Send a check payable to St. James Episcopal Church – be sure to include "Rector's Discretionary Hurricane Help" in the memo line. Send the check to St. James Episcopal Church, 1101 North Broadway, Knoxville TN 37917, Attention: Hurricane Help.
Your gift card or financial assistance as well as your continued prayers are very much appreciated.


UPCOMING EVENTS IN & AROUND THE DIOCESE
---
Pack Food for Second Harvest Distribution!
TOMORROW Sept 29 | 9 am – noon
Good Shepherd, 5409 Jacksboro Pike, Knoxville, Tennessee 37918Knoxville

All welcome to join feeding the flocks! We will be packing 20,000 pasta/tomato sauce meals for Second Harvest to locally distribute. Whether you attend Good Shepherd or not, please join us to lend a hand. There will be jobs for all ages, with many hands making much lighter work and lots more fun! Find out more and share with your friends on Facebook.

----
Hymn-A-Thon
TOMORROW Sept 29 | 8am – 10 pm |Tyson House, 824 Melrose Place, Knoxville
Give online here

Episcopalians have given the most – so far – to Tyson House, so the 1982 Hymnal will be the official hymnal of the Hymn-a-Thon Fundraiser! Since we already know the tunes, if you're in Knoxville, join us in person on Sept 29 and sing the first lines of each hymn along with us. Make a joyful noise and give generously to our UTK campus ministry!

----
Social Media Sunday #SMS18
Sept 30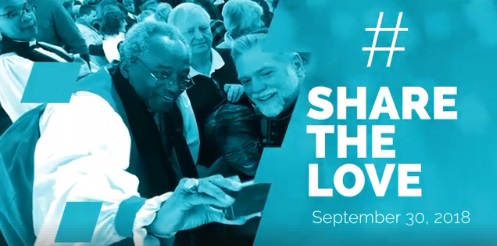 What do you love about your church? Social Media Sunday is the perfect time to let your friends and the world know!

There's so much you can do to let the world know about your ministry in the world and to share the Good News – including very simple things such as such as encouraging folks to "check-in" at church before worshipping or sharing the sermon or a hymn through Facebook Live. We would love for your posts to show how we worship and engage in ministry across our diocese!

Still looking for ideas? Check out the great resources and tips from Building Faith.

However you participate, please tag us:
Facebook @dioet
Instagram @episcopaleasttn
@EpiscopalETN

Remember to use hashtag #SMS18 so your posts are included in the whole Social Media Sunday Ecumenical Movement.

----
Civil Discourse Forum
Beginning Sept 30 | 6 pm | St. Timothy, Signal Mountain

How do I love my neighbor if I disagree with them? How do I have conviction, but not hatred? How do we move forward together? Join us at St. Timothy's Episcopal Church as we explore these issues and more. Details here.

----
Ordination of Elizabeth Farr to the Priesthood
Oct 4 | 7 pm | Good Samaritan, Knoxville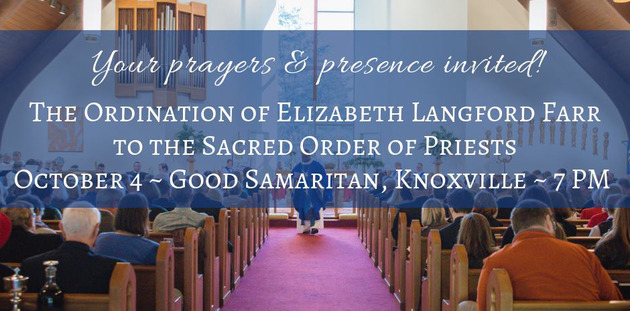 God willing, the Rt. Rev. Brian Cole will ordain Elizabeth Langford Farr to the Sacred Order of Priests on Thursday, October 4 at 7 pm. After the service, there will be a reception in Elizabeth's honor. There will be childcare for the evening.

----
Chattanooga Pride
Oct 7 | Ross' Landing
Parade: Line-up at 10 am; parade starts at 11 am
Pride Festival: 1 pm

Join folks from Grace Church marching in the Pride Parade Sunday morning, Oct 7 (it's a Sunday, but you can still make an 8 am service)! Line-up for the parade begins at 10am in the Unum parking lot on Cherry Street between 3rd and 4th Streets (Please note, this is a change from the Ross's Landing location previously published.)

----
All Saints BBQ
Oct 12 | 10 am until sold out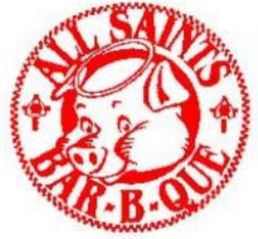 Oct 13 | 9 am until sold out
All Saints, Morristown

Serving the Best BBQ in East TN since 1972! The meat goes on the grill Thursday and is for sale on Friday and Saturday in front of the church. You can buy sandwiches, lunch plates, pound packs or butts, all with our famous hot sauce. Be sure to get yours before we sell out! Details here.

----
Pride Mass
Oct 13 | 5:30 pm | Grace Church, Chattanooga

We invite any and all LGBTQ+ folks and allies to join us for a service of healing and celebration, and we would love to have you bring your friends and neighbors, as well.

----
Italian Night and Silent Auction
Oct 13 | 6 pm | Trinity Gatlinburg

If you need an excuse to visit Gatlinburg!
Please join us for a wonderful event to benefit Trinity Episcopal Church. The Italian meal and silent auction will begin at 6 and end at 8 pm. Dinner tickets are $10 which includes dessert; wine will be $2. Auction items include entertainment tickets, gift baskets, dinner for two, prints, crafts, decorations, and much more. More here. Call 865-640-8159 to purchase tickets

----
Contemplative Justice Workshop
Oct 20 | 9 am - 3 pm | Hosted by St. Paul, Chattanooga





Faith without works is dead, but working for social change can quickly lead to burnout. How can we deepen the connection between the love of God and the love of our neighbors, offering care and advocating in society from our relationship with God? Join at St. Paul's for Contemplative Justice to learn more. We will take a break to walk to lunch at noon. This event is free and open to the public. Register here!

In Case You Missed It

A Contemplative Approach to Spirituality & Sexuality
Oct 4 | St. Mary's Sewanee

Michaelmas Festival and English Tea at Christ Church Rugby
Oct 6 | 11 am – 4 pm | Christ Church Rugby

St. Jimmy's Fifth Annual Fall Fest
Oct 6 | 11 am - 6 pm | St. James, Knoxville

Reserve Your Spot Now on the July 2019 Anglican Heritage on Pilgrimage
Information and registration brochures are available from Fr. Joe Woodfin (woodfin@stpaulschatt.org).

Practicing Waiting with Mary
An Advent Retreat facilitated by Lauren Winner
4 pm Nov 30 to 4 pm Dec 1 | Lake Logan Conference Center

Awakening Soul
Nov 8-11 | Lutheridge Conference Center


MUSIC
---
Music at St. Paul Chattanooga's Artist Series Concert Season Has Begun!

Find information about the whole season here – free and ticketed performances – and mark your calendar for some great music!

----


Ascension's Friends of Music and the Arts Has Begun!


Events kick-off with Organ Recital by Jim Garvey
Oct 2 | 7:30 pm | Church of the Ascension, Knoxville





Come out Oct 2 to celebrate the 3oth anniversary of the dedication of Ascension's Wilhelm organ with a recital by Director of Music, Jim Garvey. Find out more about the FOMA season here.

FOR CHILDREN
---
Kindermusik offered at Church of the Ascension


Classes begin Oct 2 | Tuesdays 10 – 10:45 am |Church of the Ascension, Knoxville

Bring your baby/toddler to this fun and engaging class with teacher, Ms. Karalyn Ley. Please contact Megan ASAP to get your registration form: megan@knoxvilleascension.org.

FOR YOUTH
---
Happening
Register by Sept 30 @ https://www.etnyouth.org/
Nov 9-11, Grace Point Camp & Retreat Center

Happening is a spiritual awakening and renewal weekend where high school youth, and some adult participants, have a face-to-face encounter with Christ through Christian community. Find out more about happening here and register now!

----
KEY (Knoxville Episcopal Youth)
Oct 21 | Halloween Party | 4-6 pm | St. Elizabeth, Farragut

Open for teens in grades 6-12, we will have special events at churches around the Knoxville area. Our next event is a Halloween Party. Teens attending may come in costume and can expect candy, games and a costume contest!

----
GRACE POINT
---
Grace Point Camp Attendance and Scholarships Reach Record Highs in 2018!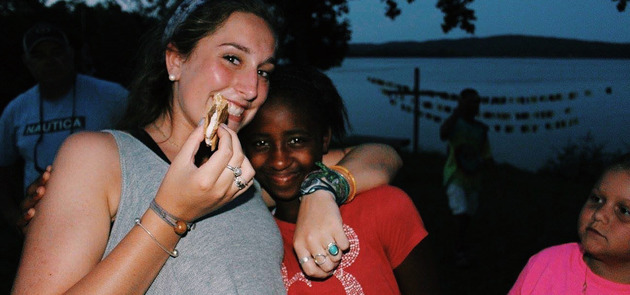 Camp staff had an amazing time at Grace Point Camp and Retreat Center ministering to kids of all ages this summer!

Grace Point was a home away from home to more than 330 campers this summer. More than 100 of those campers received financial aid from Grace Point in 2018. Additionally, Grace Point served 28 campers through Jim Muir Kamp 4 Kids outreach camp, which provides a camp experience to children with an incarcerated family member… more


GRANTS
---
Grants Available for Young Adult and Campus Ministry

Episcopal ministries (or ecumenical ministries with an Episcopal presence) with dreams of launching a ministry or program for young adults are invited to apply for an Episcopal Church Young Adult and Campus Ministry grant. Eligible applicants include dioceses, congregations, or college/university ministries that are currently engaging in or seeking new relationships with young adults on and off college campuses. More here.

NEWS
---
Meet our Mollie Tucker Scholarship and Bishop Sanders Scholarship recipients!

Meet Emebert (Emy) Deeter, Sila Hilizah, and Dorcas Okese who were awarded Bishop Sanders's scholarships, and Haley Chadwell, the Mollie Tucker Memorial Scholarship recipient. Congratulations to all!

----
DioET Appointments to General Convention Committees

The Rev. Leigh Preston and Bishop Brian appointed to GC2018 Committees! Congratulations to the Rev. Leigh Preston who has been appointed to the House of Deputies Committee on the State of the Church and to Bishop Brian who has been appointed to the Task Force on Liturgy and Prayer Book Revision.


JOBS / OPPORTUNITIES TO SERVE
---
Executive Director Sought by DuBose Conference Center

The DuBose Conference Center, Monteagle, TN, is accepting applications for the position of Executive Director who will be responsible for managing and administering all aspects of finances, development, facilities, personnel and programming. Contact Dr. Randolph Schulte, Chair of the Search Committee at randolph1027@yahoo.com for position description and application. Open through October 19, 2018 http://www.duboseconferencecenter.org/.

----
Apply to be a Delegate to 2019 UN Commission on the Status of Women

Applications are being accepted for Episcopal delegates to represent the Presiding Bishop of the Episcopal Church at the 63rd Session of the United Nations Commission on the Status of Women (UNCSW) in New York City, March 11th – 22nd, 2019. The priority theme for this meeting is: "Social protection systems, access to public services and sustainable infrastructure for gender equality and the empowerment of women and girls." Details here


STEWARDSHIP
---
TENS (The Episcopal Network for Stewardship) released its 2018 stewardship campaign materials for use. The Episcopal Church in East Tennessee is a member organization of TENS, and as such, our congregations can access free resources. Please share these resources with your stewardship committee, vestry/bishop's committee members, and others in your congregation.

To take advantage of these great tools, please visit http://www.tens.org
Login: Mark
Password: 10:21

CLICK TO REGISTER NOW FOR INVITE WELCOME CONNECT!
---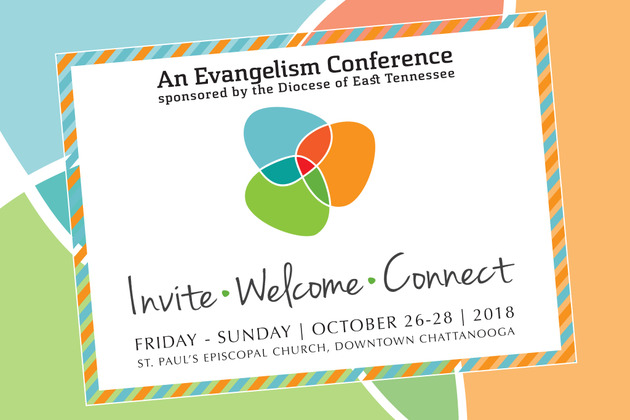 ---
Don't miss any news or events, subscribe to our Facebook page and Instagram.