April 7, 2013
Hello Galen,

It seems amazing to me that as we have seen six states in six years abolish state killing.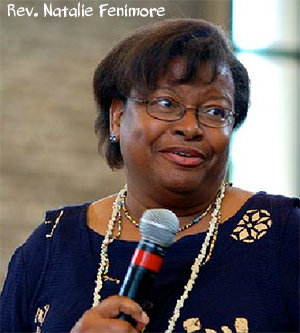 Yes, the media is abuzz in talk about marriage equality and quietly we are getting our good work done. I cannot claim much credit for it, but as a newly minted Marylander, it is nice to be in the thick of it – to see the work of others over many decades finally come to fruition.

Our minister, Rev. Natalie Fenimore gave a sermon titled "Done by the State in Our Name" last January in anticipation of a favorable vote in the state assembly.
Please click on this link to hear her sermon.
I also was part of the service and gave the following :

My Epiphany

January 17, 1977 – to me a day just like September 11, 2001, when I saw on live TV a plane crash into the 2nd tower. Rather than what I saw it was what I felt on January 17th 36 years ago.

Close to 10 AM on this date, as I was walking through the manufacturing plant where I worked, someone stopped me and said: "Hey Mac, they shot that guy in Utah!" I felt sick, my stomach was churning. I went back to my office to compose myself. I knew that State of Utah was going to kill a murderer, Gary Mark Gilmore and why was I so upset? Gilmore wanted to die – he resisted any attempt to appeal his case – he said if released he would kill again – why was I so shaken? I thought that I had accepted the Mormon tenet of faith that "The blood of the guilty shall be spilt" -- the rationale for the firing squad. The issue seemed not to be Gilmore or the firing squad – what was it? Why did this execution, the first in a decade, trouble me so? It seemed that my intellectual side was in sharp disagreement with my emotional, moral side. This was a new situation for me. From that point on, I could not sleep on nights before an execution – I imagine that I am in the death house and I'm helpless to stop the execution. I feel immense guilt! There is blood on my hands!

Sadly, in 1990 my first wife Tina's alcohol abuse finally caught up with her. After her passing, my head started to clear from the mental fog of living one day at a time waiting in dread for that phone call. Tina's passing allowed me, no forced me to thoroughly examine me! I started writing my own theology. This theology, this therapy, compelled me to finally put down what life and God meant to me and how I understood it all. Though I still have sleepless nights before executions, I know now that my gut was right and my head was wrong. Blood vengeance is not justice. My spiritual development demands that I do something to stop state murder.

This is work that I must do! We UUs have many allies in this fight to stop state murder. This journey has taken me to places that most UUs might avoid. Imagine, during a vigil, me a UU heretic, leading the Nuns of Our Lady of the Elms Motherhouse in the "Litany of Healing or speaking during a prayer vigil in a Mennonite Church. This is my calling, to witness where ever that takes me, a calling to action no matter the verbal abuse I receive, a calling that I must, must obey. "Brick by brick we will tear the death house down"

One great addition to living here in the Washington DC metro area – is that we have plenty of resources available. We asked if there were any folks from the Maryland Anti-Death group (MD CASE) and Andrea Hall (Amnesty International) and Abe Bonowitz (National Coalition to Abolish the Death Penalty, NCADP) brought literature and postcards to be sent to the Governor.

---
California Proposition 34
At the November 2012 election, California voters narrowly defeated Proposition 34, to replace the death penalty with life without parole, and allocate some of the cost savings to solving unsolved rapes and murders. The measure failed by 48% to 52%. Almost 6 million Californians voted to replace the death penalty.

The loss was a deep disappointment to opponents of the death penalty, but the campaign changed many minds. The narrow margin of defeat surprised many people on both sides of the question and gave significant momentum to the anti-death-penalty cause.

Many UU congregations and individuals were active in the campaign, along with people of faith from across the spectrum of religious traditions. In addition to religious communities, Yes on 34 attracted a broad coalition of civil libertarians, criminal defense lawyers, families of homicide victims, communities of color, law enforcement professionals, fiscal conservatives, and many others. Although the message – "replace the death penalty with justice that works" – resonated with people from all these groups, too few people heard the message. Over $7 million was raised, but that was enough for only a fraction of the television advertising needed to reach California voters.

California's death row houses over 725 inmates, almost a quarter of the national total. Litigation about lethal injection procedures has stopped executions in California since 2006. After the election, California Chief Justice Tani Cantil-Sakauye, a conservative Republican who has voted to uphold many death sentences, predicted it would be at least three more years before executions resume.

New death sentences in California have declined in recent years, although the decline has not been as rapid as in many other states. The strong showing of Proposition 34 may accelerate this trend, leading fewer prosecutors to seek the death penalty and fewer juries to impose it.

California's death penalty statute was enacted by initiative. Unlike in many states, California's legislature cannot repeal initiatives, so replacement of the death penalty must come by popular vote. Political strategists cannot assess the feasibility of another attempt in 2016 until after the November 2014 elections.

The Yes on 34 campaign thanks all the Unitarian Universalist congregations and individuals – in California and elsewhere – who contributed time and money to the campaign.

[Bob Bacon, a member of First UU Church of San Francisco, is counsel for five California death row inmates and was a volunteer and financial donor for the Yes on 34 campaign. He is a member of the board of UUADP.]