August 31, 2016
Vol. 16-03
Hello UUADP Supporter,

Sad news – we lost another UUADP Founding Member – Larry Egbert. We were recently at his memorial service and many folks, family and friends spoke of all the great causes he supported.

Larry Egbert

Dr. Lawrence (Larry) Deems Egbert, Jr., M.D., M.P.H. died in June of this year.

Larry was a founding member of UUADP and besides being a Board Director he held offices of both VP and Treasurer.

He is survived by his wife, Ellen Barfield, his five children: Louise Egbert Treitman (Rick Treitman), Lexington MA; Ruth Egbert Walker (Ron Walker), Stillwater, OK; Dave Egbert (Imane Daher), Parkville, MD; James Egbert (Peg Murphy), Eureka, CA; and Ben Egbert (Thomas Lymenstull) of Dallas TX, nine grandchildren, and three great-grandchildren. He is also survived by his former wife, Dorothy Staples Egbert, of Stillwater, OK and was predeceased by his former wife, Marcelle Hechemy Egbert. He was 88 years old.

Dr. Egbert was a retired professor of anesthesiology and public health. He earned several degrees from Johns Hopkins University and his M.D. from the University of Maryland. He was a veteran, having served both in the Army and Navy, and was stationed in Japan after the Second World War.

In later years, he was also strongly opposed to the death penalty and was a nationally-known expert on lethal injection. He was appalled that states would use the art and science of his profession to kill people. He became an anti-war and anti-nuclear activist, a member of the board of Physicians for Social Responsibility, and a volunteer with Doctors Without Borders. In recent years he was the medical director of Final Exit Network

---
Now for some good news – our Delaware Supreme Court has declared the DE death penalty unconstitutional. The DE Attorney General will not take the case to the US Supreme Court. We feel that since the DE Senate has twice voted to repeal the law, we might just be done – hopefully – with state murder here.

We are in a big fight in Nebraska – even though the state legislators clearly want to do away with the death penalty – the Governor is leading a referendum to bring it back – please support www.retainjustnebraska.com .

---
California to Vote on Prop 62 (vote YES)
and Prop 66 (vote NO)
by Bob Bacon

California can abolish its death penalty at this November's election, but to win we will need support from activists all across the country. A win in California would be a giant step toward abolition of the death penalty nationwide.

The tide is turning. Death sentences are down everywhere. Executions are down everywhere. We are approaching the tipping point. States that retain the death penalty are becoming more isolated from the national mainstream. Imagine what a difference it will make if the nation's largest death row is shut down permanently. Imagine if the state that wastes the most money on the death penalty – at least $150 million each year – shuts down its killing machine.

To end the death penalty, Californians will have to vote twice: Yes on Proposition 62 and No on Proposition 66.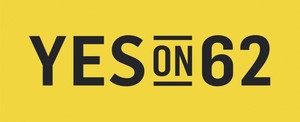 Proposition 62 abolishes the death penalty in California and substitutes life in prison without possibility of parole. It is fully retroactive to the almost 750 prisoners now on death row. It requires prisoners serving life sentences for murder to be included in prison work programs, and allocates part of their wages to the victim restitution fund.
Get more information at www.yeson62.com.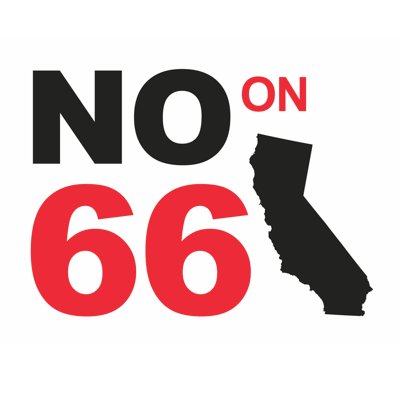 Death penalty supporters have countered with Proposition 66, an irresponsible bureaucratic nightmare that would require overburdened courts to move death penalty cases more quickly, using unqualified lawyers if necessary, at an additional cost conservatively estimated in the tens of millions of dollars each year, besides the $150 million a year that we waste now. It would increase the risk of execution of the innocent. It would delay the inevitable national abolition of the death penalty.
Read more at www.NoOnCAProp66.org.

The message of Yes on 62 and No on 66 resonates across the political spectrum. Among the leaders of the campaign are murder victim family members; people with experience in law enforcement, prosecution, and prison administration; and innocent people who spent many years in prison for murders they didn't commit. Our financial contributions will help them reach voters with their powerful stories.

The vote will be close. If both measures win, only the one that gets the most votes will take effect. A statewide campaign in California is enormously expensive. The campaign is professionally managed. We know who we need to reach, and we know how to reach them in the most cost-effective way.

1. Tell your relatives, friends, colleagues, and co-workers in California to vote Yes on 62 and No on 66, and to talk it up among their friends. Tell them this issue is important to you, to them, and to the nation. Spread the word on social media. And don't just talk to other UUs or other people who oppose the death penalty for religious or philosophical reasons. This is a far broader message than that. Tell the libertarians and the fiscal conservatives that we want to shut down a government program that wastes $150 million each year and doesn't work. Tell folks concerned about the safety of their communities that you want more justice for more crime victims more promptly for less money.

2. Make a financial contribution at www.yeson62.com. You don't have to be a Californian to contribute. You're investing in putting an end to the death penalty in your own state and all across the country.

Together, we can make this happen.

Bob Bacon is a member of First UU Church of San Francisco, a member of the board of UUADP, and a lawyer who represents California death-row prisoners. He's looking forward to finding a new specialty for his law practice after a victory on November 6.

---
Some of our anti-DP groups across the US have been working with Virgin Unite (a foundation set up by Virgin Airline founder Richard Branson) in reviewing three videos they have commissioned – we are free to use these. The first (animation) and the third (reenactment) are a bit difficult to watch – most folks are choosing the middle one, "A Conservative Concern". www.deathpenaltyfail.org

We hope to see many of you are our JUSTICE General Assembly next June in New Orleans.
Of course, any and all donations are welcome!
Thanks for your support,
Mac Goekler
macgoekler@gmail.com
330 696 0050
UUADP