"Rejoice in hope, endure in affliction, persevere in prayer."
Romans 12:12

Dear Friend of Montserrat,

This upcoming Saturday of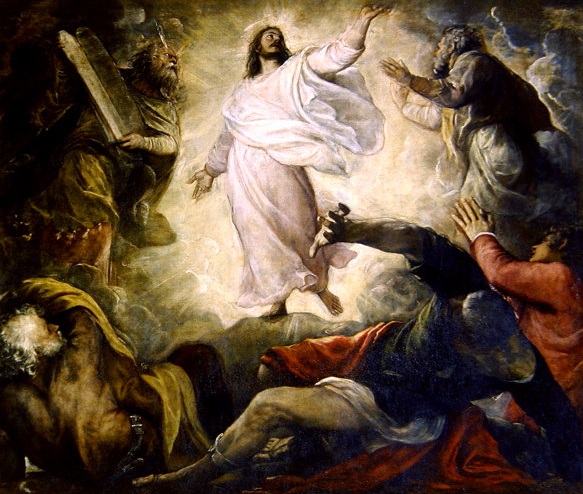 Renewal we celebrate the Feast of the Transfiguration. "While he was praying his face changed in appearance and his clothing became dazzling white." (Luke 9:29) As we push forward on our spiritual journey, we will experience times of consolation (internal peace) and desolation (dryness).

Many times after completing a retreat, we experience an immense level of consolation in our lives, like an overflowing well, as we reconnect with Christ in our friendship with Him and experience more profoundly His loving mercy. However, as we proceed on our spiritual journey and life journey, we may not feel this consolation as we had before and we may start to feel somewhat of a separation from Christ, despite our perseverance in prayer.

This upcoming Saturday Renewal on August 6th, Fr. Chris Schroeder, S.J. will be presenting on "Why does dry prayer happen to good people?" Register today to join us for the July Saturday of Renewal: Choosing to be Free.

Fr. Chris Schroeder, S.J. is new to Montserrat Jesuit Retreat House. He entered the novitiate for the Society of Jesus in 2002. He continued his academic formation at St. Louis University and completed theological formation at the Jesuit School of Theology of Santa Clara University. Fr. Chris was ordained in 2014 and was recently the campus ministry chaplain at Rockhurst University. You can read more of Fr. Chris' bio on our website. Please join us in welcoming Fr. Chris to Montserrat.

As a reminder, if you haven't registered for your retreat, there is no better time than the present to experience the Lord's freeing love and mercy.


God's Blessings,

Joseph Hamaty
Executive Director

(Image of the Transfiguration of Christ by Titian)