Oprah Shares Fostering Hope's Vision for Helping Children with Trauma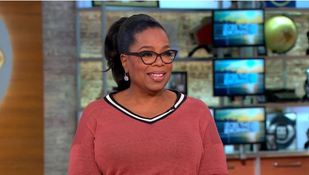 Because you've supported Fostering Hope with your time or money, you understand the needs of abused and neglected children and believe in our efforts to address them. We are grateful for the support.
What you may not know, however, is the why behind our how. Why do we spend so much time on stability, developmental experiences and relationships, for example, rather than other family needs? What do we really mean by trauma?
If you want to know more, watch 60 Minutes on Sunday, March 11. It airs at 6 p.m. MST on CBS (KKTV in Colorado Springs). Oprah Winfrey produced a special segment on the same medical science embedded in every aspect of Fostering Hope's program. She talks to the same experts, in fact, who have helped shape who we are. The body of science is known as trauma-informed care and helping kids heal through what are called adverse childhood experiences.
Next week, KKTV plans to interview Executive Director Angela Carron on trauma and Fostering Hope's work. We will let you know if or when a story airs.
We strongly encourage you to check out the 60 Minutes segment, and for a preview, you can see an
interview with Oprah
On CBS This Morning.
You can read more about Fostering Hope's connection to this national conversation in our latest
blog post
.